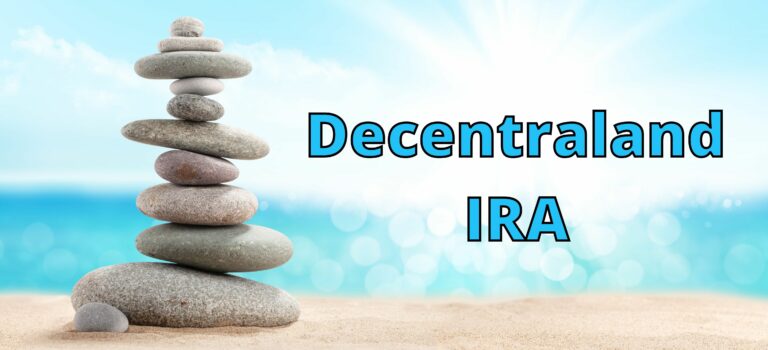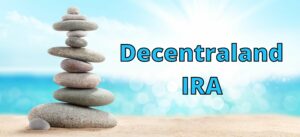 In today's digital age, the most valuable form of real estate might be one that can't even be touched with your hands. Virtual worlds are being developed and occupied at rapid rates, with everyone from investors to gamers salivating at the opportunity to own a piece of digital property in the Metaverse.
As one of the leading blockchain-based virtual worlds, Decentraland is an entirely new metaverse owned and operated by its users. Those investing in Decentraland have already seen positive results, and adding such an investment to a digital IRA is a no-brainer for many long-term investors who foresee even greater adoption of these virtual worlds.
What is Decentraland (MANA)?
Decentraland is a blockchain-based metaverse that is controlled and owned completely by its users. (A metaverse is any shared digital space in which users can interact with one another.) Metaverses allow users to create their own digital personas complete with customizable avatars, clothing, households, vehicles, and other accessories. Examples of popular metaverses today are Fortnite, World of Warcraft, and virtual reality (VR) worlds.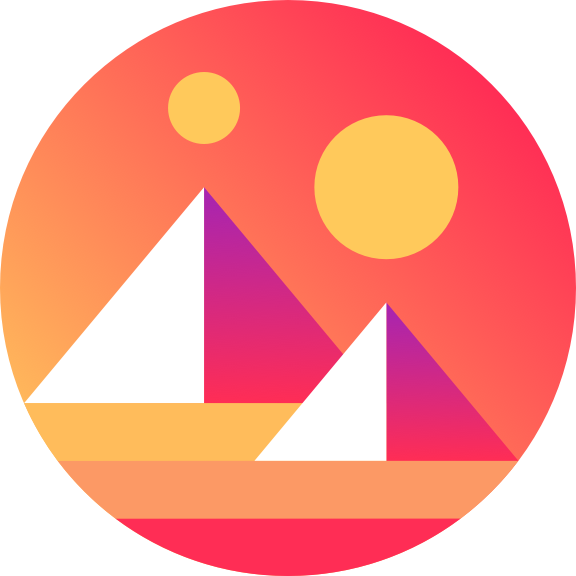 Within Decentraland, users navigate a digital world that is laid out on pieces of LAND. These LAND tokens are non-fungible tokens (NFT) designed via smart contracts on the Ethereum blockchain. NFTs differ from other digital assets in that they are unique and can represent anything from digital land to photos, videos, and more.
Members of the Decentraland platform own pieces of LAND and can control everything about their parcel, from its aesthetics to building applications on top of LAND to attract even more users. Some users opt to design and build games to live within the Decentraland universe.
The project was conceived in 2015 by two Argentinians: Ariel Meilich, a serial entrepreneur, and Esteban Ordano, an experienced cryptocurrency engineer. By 2017, Decentraland had raised $26 million in funds via an initial coin offering (ICO) and launched its beta product in which LAND sales became active. Prices of LAND started out modest as the platform grew, but as demand skyrocketed in 2020, parcels were selling for more than $100,000 apiece.
Decentraland has sparked an entirely new digital real estate industry in which investors purchase digital LAND and use it to promote or sell products. For instance, in June 2021, a digital real estate developer launched a shopping district within Decentraland so that its tenants could sell digital products within the metaverse.
Meanwhile, the Decentraland MANA token is an Ethereum-based ERC-20 token that facilitates transactions of LAND and other digital assets on the platform. All told, there is a fixed supply of 2.19 billion MANA to ever be created, with about 1.8 billion MANA already circulating.
How does MANA differ from BTC and other cryptocurrencies?
Decentraland is different from bitcoin in a significant way. While the BTC cryptocurrency operates on its own blockchain, Decentraland's MANA token is built on top of the Ethereum blockchain. As an ERC-20 token, MANA operates within the Ethereum ecosystem and is therefore easily convertible to any other ERC-20 standard token. Therefore, Decentraland relies on the Ethereum blockchain to maintain network consensus and security, unlike bitcoin, which relies on its own blockchain. Additionally, MANA offers smart contract functionality, unlike bitcoin.
Cryptocurrency
MANA
BTC
Blockchain network
Ethereum
Bitcoin
Use case

Transact within Decentraland metaverse
Vote on protocol updates

Store-of-value asset
Value transfer

Monetary policy
Inflationary, no fixed total (Note: As of Sept 2021, inflation has been temporarily suspended)
Deflationary, fixed total
Supply limit
No maximum
21 million
What is a Decentraland IRA?
Currently, the only way to invest directly in digital assets within a tax-advantaged retirement account is via a self-directed IRA (SDIRA). An SDIRA provides investors with:
More investment choices and options
Greater control over their investments
Digital asset investing
The same tax benefits as a traditional or Roth IRA
To comply with IRS guidelines and regulations, an SDIRA must be managed by a qualified custodian who secures all of the account's assets on behalf of its owner. Unlike financial planners or asset managers, custodians do not provide investment advice or guidance and instead only act on behalf of the account owner.
A Decentraland IRA is a tax-advantaged SDIRA that invests in the MANA digital asset. A reputable and trusted service like BitIRA can manage the SDIRA process on your behalf, ensure proper custody of assets, execute digital asset transactions, and secure MANA in an encrypted, cold storage wallet.
Is MANA safe?
Like all digital assets, MANA comes with its own risks. However, to mitigate any issues that might occur within its ecosystem, Decentraland launched the Decentraland Security Advisory Board in 2019. This governing body operates as a decentralized autonomous organization (DAO) and is designed to identify and fix any software bugs or issues that may arise within Decentraland. According to the council's goals:
The Security Advisory Board will be able to quickly upgrade the smart contract implementation of the LAND and Estate contracts and replace it with a bug-free version upon receiving a responsible disclosure bug report. Responsible disclosures follow this protocol.
While this doesn't completely eliminate investment risks from MANA, it does prove the project's priorities of creating a safe, secure environment for its users. That in itself differentiates MANA from many recently-launched cryptocurrencies.
Why a Decentraland IRA?
Decentraland is a growing ecosystem that could provide immense value to its users and to the Ethereum blockchain in the future. With NFTs becoming a more widely understood and adopted technology, it would make sense if Decentrlaand becomes an even bigger blockchain-based project in years to come.
As a potential investment, those looking toward Decentraland would do well to think about the tax implications of purchasing the MANA token. Using a traditional exchange or even a decentralized exchange to buy MANA would result in hefty capital gains taxes at the time of sale. Alternatively, individuals can open an SDIRA to shield their MANA in a retirement account, allowing them to not only get the upside of the ERC-20 token but do so without the capital gains taxes that would otherwise follow.
This makes a Decentraland IRA the best and most tax-efficient way to invest in the MANA token for the future.
How to get started
BitIRA offers individuals an easy SDIRA solution to invest directly into cryptocurrency, with an investment option in Decentraland coming soon. You can learn more about how to get started with a Decentraland IRA by connecting with the BitIRA team who can help you to open up a new account, or even roll over an existing IRA to a Decentraland IRA.