In its report titled Digital Assets Primer: Only the first inning, Bank of America made a strong case that digital assets represent Finance 2.0. But with so much happening in this new market, it can be challenging to keep up with new terminology and jargon. To help you start your journey into digital assets, here is the glossary of the most common crypto vernacular and terms.
Crypto Lingo
Airdrop: Free cryptocurrencies given away, usually by the cryptocurrency's founder or development team. When crypto project developers want to increase the number of users on their platform, they liberally give out coins to users' crypto wallets. To become eligible for an airdrop, users commonly have to do a simple task: signing up for a newsletter, sharing a social media post, using a product, etc.
Alt Coin: Any cryptocurrency other than bitcoin is known as an alt coin (sometimes "altcoin"). The term originated to distinguish the few early digital currencies that were attempting to take market share away from the industry leader. Today, the term has grown to include all crypto that isn't bitcoin, regardless of its use case.
Automated Market Maker (AMM): A buying and selling algorithm. Markets can only function with enough liquidity — the ease with which one asset can be converted into another of equal value. Market makers provide liquidity, while AMMs automate and decentralize this process thanks to liquidity pools stored within smart contracts.
Block time: Blockchain transactions are bundled together into blocks, and the time it takes to verify and process a block on the blockchain is known as the block time. Faster block times are better, supporting faster and more efficient transactions.
Blockchain: A distributed ledger that is verified using a decentralized network of participants. When a new transaction is executed, it forms a data block that is then duplicated across all nodes. Additionally, each data block is cryptographically added to the previous one– like adding a new link to a chain, creating a blockchain — a type of immutable, digital ledger with hundreds of participants maintaining their own copies of the "books."
Centralized Ledger: In contrast to blockchains which are decentralized across nodes, centralized ledgers are contained on single computers providing single access points. This makes them more vulnerable to tampering because they have a single point of failure, more liable to be hacked or tampered with, etc.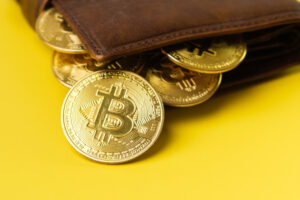 Cold wallet: A cryptocurrency wallet that is not connected to the internet. Also, commonly called hardware or offline wallets, cold wallets usually come in the form of USB devices or hard drives with extra security measures: biometric scanner or data self-erasure after a certain number of wrong passwords are entered. Cold wallets must connect online in order to complete a transaction, but can be disconnected when the transaction is complete. Compared to hot wallets, which are generally hosted and maintained online, and therefore more vulnerable to theft and hacking.
Cross-chain: There are many types of blockchains available: Bitcoin, Ethereum, Polkadot, Fantom, Solana, and Avalanche, just to name a few. Their protocols and programming languages are not, generally speaking, mutually comprehensible. Cross-chain refers to the technology that allows data and assets to be seamlessly bridged–and easily exchanged– between blockchains. It's like Google Translate but enables blockchains to communicate with one another.
Crypto burning: Destroying cryptocurrency. This is a digital recreation of scarcity – akin to removing cash from the circulating currency by setting it on fire. The price of assets is determined by two factors: its abundance or rarity, and demand. For instance, if gold were as common in the Earth's crust as aluminum, it would be far less valuable. Some cryptocurrencies with a sizable supply, or in inflationary protocol that constantly produces new coins, limit total circulation by removing a certain number of coins from the supply in a process known as burning. For example, Ethereum recently incorporated a protocol change that began burning "gas fees" paid for transactions on the network. Burning is almost never found in any protocol that doesn't also have a mechanism for creating new coins as well.
DAO: A Decentralized Autonomous Organization (DAO) is an attempt to run effective organizations without central leadership. This is achieved through digital assets and smart contracts. Typically, those who hold DAO-specific tokens can use them to vote, while smart contracts contain the rules of voting. DAO tokens might appreciate in value should the organization's decisions prove profitable.
dApp: A Decentralized APPlication, or dApp, is the frontend user interface for smart contracts. Just like how some websites provide an interface to access a database, dApps provide access to blockchains with smart contract capability and appear to users similarly to traditional apps. Today's dApps are usually built on the Ethereum network.
DeFi: Short for DEcentralized FInance, DeFi encompasses any decentralized application or protocol that provides financial services without the use of third parties like banks or financial institutions. MakerDAO, Coinbase and Aave are three popular DeFi platforms.
DEX: A Decentralized EXchange, or DEX, allows crypto traders to directly exchange cryptocurrencies in a peer-to-peer (P2P) manner using smart contracts and automated market makers. Uniswap and Compound are examples of DEXes.
ERC-20: An Ethereum-based technical standard for creating digital assets. Smart contracts can then be used to issue ERC-20 tokens, such as Chainlink (LINK), Tether (USDT), Dai (DAI), etc. Like all standards, ERC-20 allows for compatibility between a wide variety of blockchain-based services.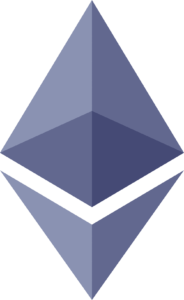 Ethereum: Ethereum is a blockchain that allows developers to build smart contracts and dApps. In this way, Ethereum's smart contract programmability makes it more flexible, serving as an open-source platform for decentralized finance. A huge number of cryptocurrencies operate on Ethereum's ERC-20 standard. Ethereum's native cryptocurrency is called Ether or ETH.
Fork: A programming term denoting a significant change from a codebase, which may or may not be compatible with the original. Blockchains work by adding data blocks into an encrypted chain, one after another. When the core rules of a blockchain change, the blockchain undergoes a "fork." If nodes universally adopt the fork, the fork is known as a "soft fork." But if the fork is contentious, it can lead to a "hard fork" where the blockchain splits into two. This is what happened when Bitcoin Cash split away from Bitcoin.
Gas: Most blockchains may be open-source, but they are not free to use. Each computer (node) of the blockchain network has to be incentivized to verify and run transactions accurately to keep the network secure. If nothing else, the participating computers in the network consume electricity and have to pay for it somehow. The Ethereum network refers to these fees as "gas," paid in ETH, but denominated in gwei — one billionth of 1 ETH.
Governance token: A type of cryptocurrency that has an extra utility by way of voting rights. For example, Uniswap is a decentralized exchange hosted on Ethereum that has a UNI governance token. UNI holders can then exert their voting power, proportional to the number of UNI tokens they hold, regarding all future Uniswap decisions put forward by developers.
Gwei: An abbreviation for "gigawei," or one billionth of 1 ETH. This miniscule denomination is typically only used in reference to gas, or Ethereum network transaction fees. To calculate the price of one gwei:
Current ETH price / 1,000,000,000
At the time of writing, ETH's price is $4,246.25, so:
$4,246.25 / 1,000,000,000 = $0.00000424625 (or 235,501 gwei per $1)
Hot wallet: A crypto wallet that is connected to the internet, usually hosted on a server. By default, all crypto exchange accounts are hot wallets. Although less secure because they represent an enticing target for hackers, hot wallets are the most convenient form of trading cryptocurrencies.
IBO: An Initial Bounty Offering is a way of rewarding a close circle of crypto project enthusiasts with the project's cryptocurrency. IBO beneficiaries are generally those users who have helped the project succeed at the outset.
ICO: An Initial Coin Offering (ICO) is a fundraising method for crypto projects. Interested parties use fiat currency or other digital assets to buy a certain amount of tokens at pre-specified prices. New protocols can raise money from the public, while purchasers hope the value of their purchased tokens appreciates in the future. An ICO is basically an IPO (initial public offering) for a new cryptocurrency, according to the SEC.
IDO: An Initial DEX Offering (IDO) is the latest form of crowdfunding on the path to decentralizing all aspects of finance and funding. With an IDO, a crypto project is funded through tokens available for sale on a decentralized exchange. This way, not only is a pre-mine (distributing coins to founders) not necessary, but funds are instantly available on the market for trading.
IFO: Initial Farm Offerings are a derivation of IDOs. To help fund a project on a decentralized exchange, investors join a yield farming event to stake their tokens to provide liquidity. In return, they receive tokens after the IFO event.
IGO: Initial Game Offering (IGO) is another variation on Initial Coin Offering (ICO), applicable to blockchain gaming. Investors who wish to fund a blockchain game buy in-game tokens or NFTs, in hopes of them appreciating after the game launches.
ITO: An Initial Token Offering (ITO) is often interchangeable with an Initial Coin Offering (ICO) due to the similarities between cryptocurrencies and tokens. However, cryptocurrencies are usually viewed as those tokens that run on their own blockchains (such as ETH or BTC), while tokens are seen as those coins that run on top of existing blockchains (such as UNI which runs on the Ethereum blockchain).
Ledger wallet: A line of hardware wallets made by the company Ledger. These wallets offer cold storage for crypto assets via a USB storage device. You plug your wallet into your computer, make a transaction, then disconnect it when you're done. Ledger devices are some of the most universally-used cold storage wallets in the industry.
Liquidity pool: A smart contract building block for exchanging, borrowing, and lending in decentralized finance (DeFi). By providing their crypto assets to a liquidity pool, users are providing liquidity to a market, which helps transactions run smoothly and efficiently. In turn, they are awarded a small portion of the transaction fees paid by users.
Mainnet: When the crypto project becomes available for public use, it launches its mainnet. This is the core blockchain network responsible for executing transactions and smart contracts. Before the public release, the crypto project is usually tested on a testnet.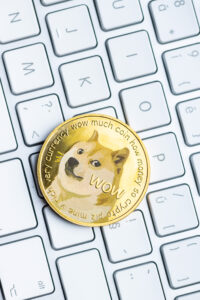 Memecoin: A type of cryptocurrency that doesn't offer unique technical utility or a solution to a particular problem. Instead, its value comes from its community and public perception. Dogecoin (DOGE) was the first crypto released in December 2013 as a joke, later popularized by billionaire Elon Musk.
Metaverse: A virtual space, often enhanced by augmented reality (AR) or virtual reality (VR), in which people can mimic real-life activities: real estate development, entertainment, socializing, personal customization, and trading. Digital assets such as NFTs are useful in creating digital economies within metaverse communities.
Mining: The process of verifying new blockchain transactions on proof-of-work (PoW) blockchain networks. Miners solve complex mathematical computations to secure the network and are rewarded for their efforts with newly minted cryptocurrency.
NFT: A Non-Fungible Token is a unique type of blockchain asset that cannot be divided into smaller parts. Traditional cryptocurrencies, just like dollars or commodities, can be exchanged for one another freely due to their fungibility. Alternatively, NFTs are digital assets that more closely resemble collectibles, art, etc. in that they're individually unique and each have their own value.
Paper wallet: A crypto "wallet" that provides private key and public key information on a piece of paper. Paper wallets often include a QR code/address and a private key, both of which are commonly generated by a website for printing. A paper wallet is a type of cold storage/cold wallet because it is not connected to the internet. Furthermore, because it displays the private key, a paper wallet is a noncustodial wallet.
Private Key: Basically, a password. A private key is a string of numbers and letters that allows sending digital assets from a specific wallet. Ownership of private keys represents ownership of all assets within that wallet.
Proof-of-burn: PoB emerged as an alternative to the electricity-intensive Proof-of-Work (PoW) consensus mechanism used to secure blockchain networks. PoB requires miners to burn a set amount of their cryptocurrency for the right to mine the blockchain network.
Proof-of-Stake: PoS also emerged as a solution to reduce the energy consumption demanded by proof-of-work (PoW) consensus. On PoS networks, blockchains use "staked" tokens to validate transactions. Validators stake their own cryptocurrency to the network and are awarded the opportunity to verify transactions. If validators act in bad faith, their staked tokens are lost forever, giving them an economic incentive to act in the network's best interest.
Proof-of-Work: PoW is the first-used consensus mechanism on blockchain networks in which miners have to exert considerable computing power to solve complex mathematical equations to add new data blocks and verify transactions. This computing power, called hashrate, represents the amount of energy being used on the network.
Satoshi (sats): The smallest denomination of bitcoin (BTC), named after its mysterious founder Satoshi Nakamoto. Just like $1 can be divided into 100 cents, one bitcoin can be divided into 100,000,000 sats (a Satoshi is 100 millionth of a bitcoin). This allows bitcoin to be easily traded in smaller quantities.
Smart contract: Software created to automatically trigger certain actions based on a set of rules and conditions. When the requirements of a smart contract are met, the contract executes on the blockchain. Smart contracts are a revolutionary innovation that eliminates the need for centralized third parties and manual work.
Stablecoin: Any cryptocurrency that attempts to keep its price unchanged. Many stablecoins tie their value to external assets — gold, USD, EUR, oil — to remain stable. Such external assets form stablecoin's collateral. Therefore, stablecoins are still cryptocurrencies, having tokenized external, off-chain value to remain usefully stable. Tether and Compound are the two most well-known stablecoins.
Stake: Offering an amount of cryptocurrency to a liquidity pool or a PoS network is known as staking. Depending on the rules of the transaction, staked cryptocurrency may be locked up indefinitely, or may be available for withdrawal based on specific rules. Usually, staking offers rewards to incentivize cryptocurrency owners to contribute to the project.
Total Supply: The maximum number of cryptocurrency tokens, counting those in circulation and those yet to be mined or locked. For example, bitcoin has a total supply of 21 million tokens, with 18.8 million currently in circulating supply (as of November 2021), but only the latter are presently available on the market. Note – some cryptocurrencies have an "unlimited" supply. For example, ETH has no limit to the total number of coins minted.
Zero-knowledge proof: Zero-Knowledge Proofs (ZKPs) are cryptographic algorithms that allow data to be verified as correct without validators having any idea of the information being validated. This allows blockchain transactions to be added to the blockchain and verified, but remain entirely anonymous.
ZK-SNARK: An acronym for Zero-Knowledge Succinct Non-Interactive Argument of Knowledge. This cryptographic algorithm fully anonymizes cryptocurrency transactions. Bitcoin uses sender and receiver addresses to facilitate transactions, which are visible to the public. In contrast, privacy-minded cryptocurrencies like Zcash (ZEC) use cutting-edge ZK-SNARK encryption to completely anonymize cryptocurrency transactions, securing the user's privacy.