Dedication to Empowerment through Knowledge
Understanding the concepts behind personal finance, retirement savings, and cryptocurrency need not be difficult or feel beyond anyone's reach. With our efforts such as keeping Digital Currency Specialists on-hand to assist customers through our BitIRA U Initiative, we strive to provide clarity to all of our customers and to facilitate education for the public wherever possible. We are firm believers that knowledge can overcome fear and empower individuals to make the best decisions for themselves and their loved ones.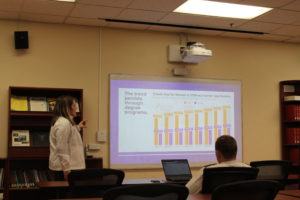 BitIRA presents at a faculty development workshop for the Math Department and Army Cyber Institute of West Point Military Academy, January 2020.