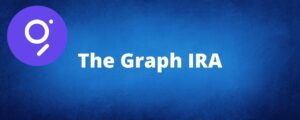 As of July 2022, there are over 19,000 cryptocurrencies. While most people have heard of bitcoin and Ethereum's ether cryptocurrency, The Graph (GRT) may not be on most people's radars (but probably should be).
The increasingly popular option of investing in a crypto Individual Retirement Account (IRA) has drawn attention to less mainstream, "altcoin" cryptocurrencies like GRT, which we'll explore below.
What is a Graph (GRT) IRA?
A GRT IRA is simply an IRA with an investment in the GRT cryptocurrency. Investing in a GRT IRA (or any crypto IRA) requires the account owner to have a Self-Directed Individual Retirement Account (SDIRA).
An SDIRA can be either a Roth (qualified distributions are tax-free) or Traditional (tax-deductible contributions and tax-deferred gains) IRA. What sets SDIRAs apart from other IRAs is the freedom of choice they provide account owners.
Unlike ordinary IRAs and 401(k) plans, which are limited to conventional investments like stocks, ETFs, and mutual funds, SDIRAs give account owners access to a broader range of investments, including cryptocurrencies, precious metals, and real estate. Investment choices in an SDIRA are greater in number and diversity compared with both conventional IRAs and 401(k)s.
A 401(k) is a retirement plan that requires a sponsor, which is almost always an employer. In a 401(k), the sponsor selects funds offered under the plan, limiting participating members to those choices. A Traditional IRA will generally have more investment options than a 401(k), though they usually consist of common assets like stocks, bonds, ETFs, CDs, and mutual funds.
A key difference between all IRAs (Traditional, Roth, and self-directed) and 401(k)s is the contribution limits. For 2023, a 401(k) has a limit of $22,500 per year, whereas IRAs only permit annual contributions of up to $6,500 (plus an additional $1,000 for individuals over 50 years of age).
What is The Graph?
The Graph is a cryptocurrency and indexing protocol that queries networks like Ethereum. "Indexing" is the way that information is located and arranged by a computer. Google, the world's largest search engine, is constantly scouring the web, collecting and indexing information from millions of websites.
The Graph is essentially a Google-like search engine for blockchain networks, querying all the public data on the network and making it easily accessible for all.
Why is indexing so important?
Indexing blockchain networks is important because it promotes scalability, allowing developers to build decentralized apps (dApps) much more efficiently. Imagine trying to accomplish anything productive on the web without being able to search Google for data and answers to questions. Search engines unlocked the Internet's scalability, which is precisely what The Graph aims to do with the Ethereum network.
The Ethereum network is particularly critical to decentralized finance (DeFi) services because nearly the entire DeFi ecosystem is built on the Ethereum network.
How The Graph got its start
The Graph came into existence in 2017 when a group of three co-workers (Yaniv Tal, Brandon Ramirez, and Jannis Pohlmann) joined together in pursuit of a vision to use the GraphQL query language to build immutable APIs and data access.
How does The Graph work?
The Graph works by connecting users, indexers, delegators, and curators. The process starts with users, who pay a fee to query subgraph data. Users are typically developers or projects seeking access to blockchain data. When a user's request is received by The Graph, its first stop is the delegators.
Delegators are network participants who delegate query requests to indexers. Delegators choose indexers based on several factors, including the indexer's performance and fees. In exchange for their work, delegators keep a portion of the query fee and can earn indexing rewards.
Indexers are The Graph's node operators, which means they're responsible for keeping the software continuously up and running. Indexers work with curators, who help indexers operate more efficiently by pointing them in the direction of the best, most reliable subgraphs to index– a process known as signaling (subgraphs can be created by anyone on The Graph; they define which data from the blockchain to store).
When a query request comes in, indexers code subgraphs to find and compile the relevant data from the blockchain. At the conclusion of a successful transaction, the fee paid by the consumer is split between the delegator, curator, and indexer.
How do developers use subgraphs?
Developers are able to use subgraphs to develop APIs, track data, and build new dApps. Since subgraphs are open and available to anyone, developers can use them to save time and resources they'd otherwise use to establish back-end infrastructure. And, with subgraph manifests being immutable (in other words, permanent and unchangeable), The Graph's indexes can serve as a single source of dependable truth.
Example: Decentraland
Subgraphs add functionality to the blockchain by allowing users of dApps to easily and quickly access data. For example, Decentraland, a virtual world that sells land and items like clothing, uses subgraphs to offer its users convenience when shopping. Instead of scrolling through hundreds of pages of real estate and item listings at thousands of different locations, Decentraland users can quickly sort, find, and purchase what they want.
Subgraphs maintain relevance and accuracy by continuously scanning for data as new blocks are added to the chain. Through this ongoing indexing, subgraphs are usable far beyond the initial query.
What is GRT?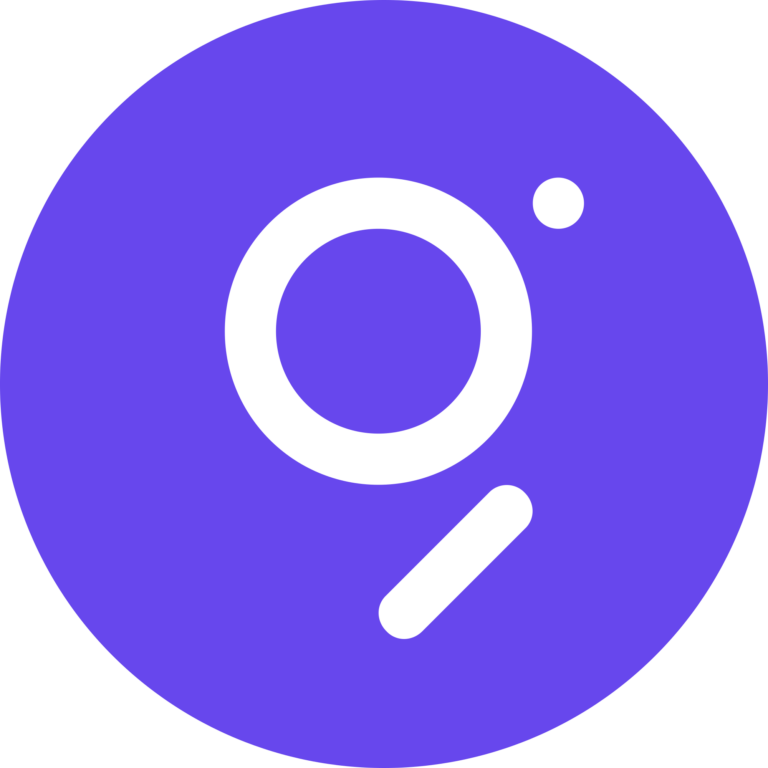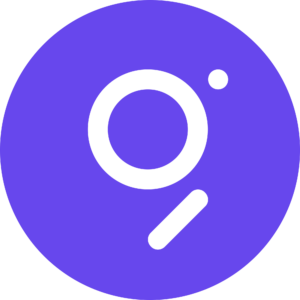 GRT is the token that drives The Graph protocol. In 2020, during The Graph's initial coin offering (ICO), 10 billion GRT tokens were issued, with an average annual increase of 3% going forward. It's also estimated that roughly 1% of GRT tokens will be burned or removed from circulation, for a net annual increase of 2%.
The Graph is an ERC-20 token, which means it runs on the Ethereum blockchain. The Graph is decentralized by GRT owners, who can participate in The Graph protocol and spend GRT tokens on data queries in The Graph. To address stakeholder interests, The Graph implemented The Graph Council for governance instead of having its token holders vote. The Graph Council oversees core functions like operations, funding, upgrades, and emergency protocols.
Moralis
The only main competing indexer to The Graph is Moralis, a software platform with APIs designed to help developers scale dApps without all the back-end engineering. Unlike The Graph, Moralis is a private company that relies on venture funding from investors. The Graph and Moralis offer users a top-notch solution for indexing and building out dApps.
While The Graph is a more robust tool for advanced developers seeking deeper functionality, Moralis is easier to use and comes with additional services like node management, authentication, and back-end support. Despite some overlap in these indexing tools, the market certainly seems large enough for both The Graph and Moralis to succeed.
Why a GRT IRA?
Investing in "the Google of blockchain technology" is an investment proposition with tremendous long-term potential. A GRT IRA is an investment in a practical technology that could change the way the internet operates as we move toward the Metaverse.
The current trajectory of blockchain technology and crypto appears to point to a growing demand for more blockchain functionality, which can only be achieved with indexing. With more people adopting blockchain and crypto every day, there are an increasing number of consumers spending GRT on queries or simply investing in the token.
From an investment standpoint, a GRT IRA is an SDIRA that also provides account owners with the option to invest in other digital currencies for retirement. GRT is also built with interesting token economics, including a defined number of GRT tokens, with known issuances and removals each year.
How to set up a GRT IRA
Setting up a GRT IRA is simple, and the experts at BitIRA can walk you through each step. A GRT IRA is just one of the IRA cryptocurrencies BitIRA supports; others include Bitcoin, Ethereum, Aave, and Chainlink. The beauty of an SDIRA is that you don't have to choose just one but can invest in one, a few, or all of the IRA cryptocurrencies BitIRA offers. Plus, you can still diversify an SDIRA with conventional assets like ETFs, mutual funds, stocks, bonds, etc., too.
GRT can be a great choice for investors looking for alternative assets like digital currencies, particularly those who believe in the future of blockchain and Web3. Though the account types, rules, and investment options can be overwhelming, BitIRA's SDIRA specialists are always available to review investment options or walk you through the process of opening or rolling over an existing account to a GRT IRA.