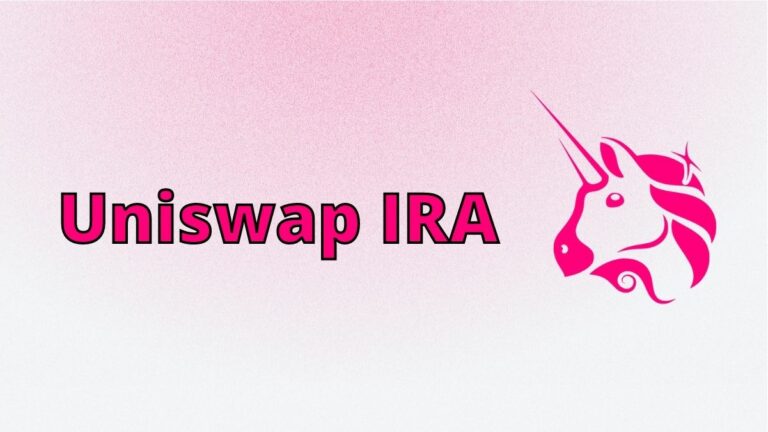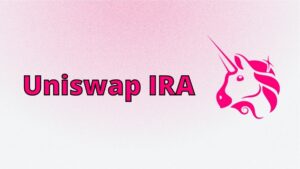 Digital currencies are the newest financial assets that anyone from your next-door neighbor or billionaires like Jeff Bezos and Elon Musk can own. However, not all cryptocurrencies operate on the same type of exchange. Most digital currencies trades occur on "centralized exchanges," while a few happen on "decentralized exchanges."
Uniswap (UNI) is both a cryptocurrency token and a decentralized crypto exchange (DEX). Therefore, owning Uniswap tokens is akin to owning shares in a company. In other words, you own a portion of Uniswap's exchange along with voting rights on any changes to the protocol.
In this regard, Uniswap is one of the most unique digital currency investments available. And now, with a Uniswap IRA, cryptocurrency investors can invest in a DEX-based cryptocurrency within a tax-advantaged retirement account.
What is a Uniswap (UNI) IRA?
Individual retirement accounts (IRAs) are tax-advantaged investment accounts that allow American savers to invest in stocks, bonds, and other traditional "paper-based" securities. However, for savers who want a wider range of options, including so-called alternative assets within a retirement account, well, they're out of luck. Huge swathes of the investing landscape aren't accessible to an investor with a conventional IRA.
Thankfully, the IRS provides a path around this blockade: the self-directed IRA (SDIRA). SDIRAs allow investors to allocate their hard-earned capital into not only the familiar, paper-based asset classes but also a wide range of alternative assets — including cryptocurrencies.
One such cryptocurrency investment you can now own in an SDIRA is Uniswap. And since your Uniswap investment is within an IRA, you can reallocate funds, achieve tax-free growth (through a Roth SDIRA), and benefit from all the tax advantages that are available with an IRA. And considering the growth potential cryptocurrencies offer, tax-advantaged investing is a tremendous benefit.
Let's take a closer look at Uniswap…
What is Uniswap (UNI)?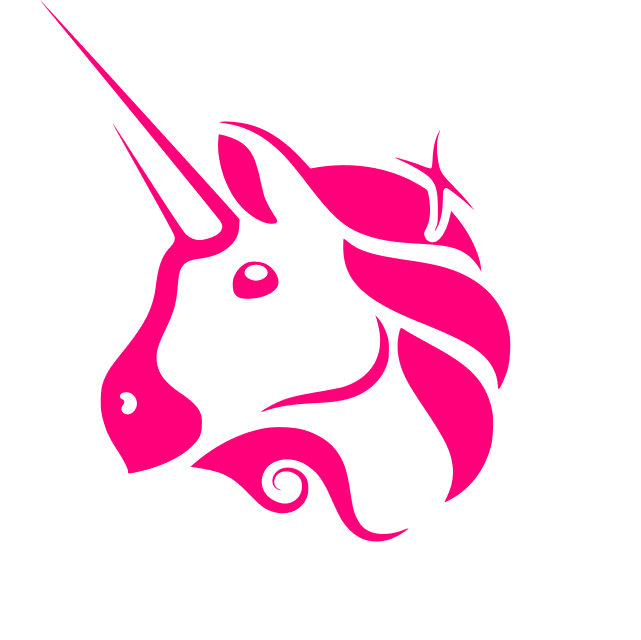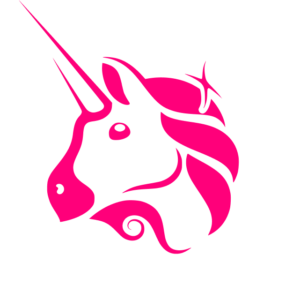 Uniswap is a digital currency and a decentralized exchange. UNI is an ECR-20 (Ethereum) based token. It has no maximum supply of tokens and is a governance token, which means the owners vote on changes to the platform (sort of like how stockholders have voting rights).
Decentralized means it has no order books, no central facilitators, and no centralized party making decisions. All platform and protocol decisions are made by Uniswap users (owners) in collaboration.
Decentralized Exchanges (DEXs)
Cryptocurrencies work on two primary types of exchanges– decentralized and centralized.
Centralized exchanges:
Example: Coinbase acts as the middleman of crypto purchases and sales. Centralized exchanges often have custodial crypto wallets, know-your-customer (KYC) requirements, and a limited number of cryptocurrencies available to trade.
Decentralized exchanges:
Example: Uniswap exchange. In contrast, decentralized exchanges (DEXs) don't use an intermediary for trades. DEXs rely entirely on smart contracts to facilitate trades. Most DEXs don't have custodial wallets and use "liquidity pools" to fund transactions.
Liquidity pools are pairs of tradable digital assets. On the Uniswap exchange, investors can put any Ethereum (ECR-20) -based token into the liquidity pool. They are then paid trading fees in the form of LP tokens every time pairs of digital currencies are swapped for one another. At this time, Coinbase reports over 500 different cryptocurrencies supported by Uniswap.
Who runs it?
Hayden Adams, a former Siemens engineer, created Uniswap. After being laid off by Siemens, Adams taught himself how to code while living at his parents' house and developed the code for the Uniswap decentralized exchange.
The Uniswap platform officially launched in November 2018 and since then has functioned as intended – entirely decentralized. Trading is direct (peer-to-peer) and completed through smart contracts.
What it does
The Uniswap platform uses liquidity pools (LPs) to complete its market instead of an order book, typical of most cryptocurrencies. Smart contracts define the LPs, manage token swapping, and handle the adding of liquidity. Instead of using a middleman with order books, all transactions are entirely peer-to-peer and completed with smart contracts.
How it works
Uniswap investors add pairs of tradable cryptocurrencies, such as ETH and UNI, to the liquidity pool. When they do so, they get paid in UNI when anyone swaps between those two digital currencies.
Liquidity pools are buckets of digital tokens that are tied into a smart contract. LPs provide fast and efficient trading of digital currencies and deliver investment returns to investors that add to the pool.
UNI tokens are the governance tokens of the Uniswap exchange. They are tradeable on other cryptocurrency exchanges along with the Uniswap exchange itself. Owners of Uniswap participate in voting on the governance of the protocol and exchange. It is an ECR-20 (ether-based) token.
What's in store for UNI?
Uniswap has undergone various updates since it launched in 2018. The most recent advancement, v3, was launched in May 2021. The v3 update made vast improvements to the coin's capital efficiency and reduced gas (fees).
The update also introduced "concentrated liquidity," liquidity allocated within a custom price range. This allows traders deeper liquidity while earning more trading fees with their capital. Along with concentrated liquidity, limit orders were introduced with v3, which will enable users to control how their pairs of cryptocurrencies are used within the LP.
The v3 of Uniswap was recently Alpha launched on the Optimism scalability stack for ethereum. The Optimism stack aims to improve traditional web experiences for DeFi applications. Its roadmap includes smart wallet EOAs, power and scaling improvements, and transaction sequencing decentralization.
How does UNI differ from Bitcoin?
Within a self-directed IRA, you will have many investment choices of cryptocurrencies, along with other assets. Here is how Uniswap compares to Bitcoin to provide a quick reference between the two as you consider your investment decisions.
| | | |
| --- | --- | --- |
| Name | Uniswap | Bitcoin |
| Symbol | UNI | BTC |
| Launch Date | 2018 | 2009 |
| Blockchain | Ethereum | Bitcoin |
| Market Role | Liquidity provider control solely by smart contracts | Digital Currency and Blockchain |
| DeFi Lending Pools | Yes | No |
| Market Capitalization (August 2021) | 17.1 billion | $941.6 billion |
| Governance | UNI owners | BTC owners |
Why a UNI IRA?
The Uniswap token does more than just a regular cryptocurrency. It is also an exchange platform that is fully decentralized. It makes use of liquidity pools to make markets, and it facilitates trades completely with smart contracts. Liquidity pools allow owners to earn returns on their additions to the pool.
Uniswap pools provide liquidity to the market, and large LPs offer stability in the market (less price slippage), faster transactions, and less gas use.
Traditional exchanges like NASDAQ for stocks and other securities or Coinbase are public and centralized, meaning you do not get any say in decisions on the platform or the base currency/token. On the other hand, Uniswap pioneered the Automate Market Maker model, which allows the platform to remain decentralized through LPs and smart contracts.
As the digital currency market grows, decentralized transactions will continue to increase in demand as well. Plus, decentralization is a core ethos of cryptocurrencies. A Uniswap IRA provides a direct investment opportunity in this growing industry.
How to get started
With the various cryptocurrencies available on the market, it might be challenging to decide which ones to purchase. Additionally, investing in digital currencies inside a retirement account can pose even more obstacles.
Thankfully, our SDIRA experts at BitIRA can help you through the entire process. We can assist with reviewing the available digital assets, such as UNI (coming soon), and walk you through setting up a self-directed IRA with our fully-vetted custodian. Give us a call today to get started.