Live video streaming is expected to make up 82% of all internet use by the end of 2022. And that number is still growing. Live video is growing at 93% per year, according to Streaming Media. By 2028, it is expected to be a nearly $224 billion market. But there's a major problem.
Live streaming video is expensive. In fact, popular streaming services like Twitch and YouTube spend a fortune to provide platforms for streamers. The main cost comes during the transcoding process. This is where video is compressed and formatted to go out in several different bandwidths and qualities. Unfortunately, it is an essential part of the process, and prices will only go up as more options like 4K are added.
That's why Livepeer decided to solve this challenge via the cryptocurrency market. By offering digital currencies as rewards, it lets thousands of people tackle this problem together. And now, its own digital currency, livepeer tokens (LPT), can be bought and held in a tax-sheltered IRA.
What is a Livepeer IRA?
Since their introduction in the Employee Retirement Income Security Act of 1974, IRAs have been one of the most popular and efficient ways for people to save for retirement. The tax advantages offer savers a way to put more of their money to work in growing and saving for the future, primarily for retirement.
But there's one hitch.
Conventional IRAs limit the number of investment choices to a minimum. Often, these plans offer just a few mutual funds, ETFs, and occasionally a handful of stocks or bonds. Plan administrators limit investment options in the name of simplicity. Regardless of what you call it, it's a limitation. It's your money – why should a bureaucrat tell you what you can and can't invest in?
Self-directed IRAs, or SDIRAs, are a welcome alternative. Today, you can actually take the training wheels off your retirement savings with an SDIRA. Self-directed IRAs empower investors by allowing investment in digital currencies like bitcoin, ethereum, and even livepeer. The best part is you aren't restricted to just one type of investment.
If you buy LPT inside of a livepeer IRA, for instance, you can also add bitcoin and other alternative investments like physical precious metals, real estate, and more. Better yet, you can still diversify your savings with individual stocks, mutual funds, ETFs, bonds, and any other IRA-approved investment.
What is Livepeer?
With so many video and streaming services out there like Netflix, Twitch, YouTube, and Amazon Prime Video, it's no wonder that four out of every five bytes of data on the internet are from streaming video. But as noted, the problem is the cost to make those videos and streams watchable by all.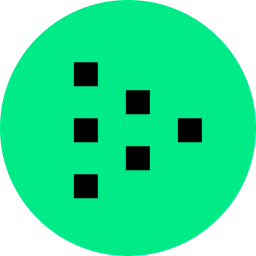 We all connect on different devices at different bandwidth speeds. And to make sure each of us can do that, streaming platforms must transcode each raw video. That can be costly. According to Livepeer, cloud services like Amazon can charge up to $3 per hour of streaming or $4,500 per month for just one media server. With thousands of streamers and more joining every day, that's a real problem.
It gets worse. Amazon and Google both charge about four times more for transcoding 4K video than they do for standard definition. That can get even more expensive for developers who want to do their own transcoding without going through these big companies.
Because of these steep expenses and limited options, everyone really ends up losing. Cloud services don't make much money for all the work that goes into the process. Developers are stuck with high bills just to add video and streaming to their online projects. And users are increasingly forced to watch more advertisements and pay higher subscription fees to support these expenses.
That's what makes Livepeer so important in this conversation. It is taking a decentralized approach, removing the workload from cloud services, and offering thousands of people the chance to earn cryptocurrency to do a portion of that work.
Two main contributors play a role in the way Livepeer solves transcoding.
Orchestrators
This group does the actual work of transcoding. (Or rather, their computers do the work.) In exchange for digital currency rewards like ethereum, orchestrators contribute their computer resources towards transcoding video. That includes using CPU, GPU, and bandwidth resources. Split amongst thousands of orchestrators, they can handle anything Google or Amazon can for a fraction of the cost.
Delegators
Orchestrators do the work. But delegators oversee that it's done right. They "stake" their LPT on certain orchestrators. When the job gets done, as long as the orchestrators did their jobs, the delegators earn rewards for their "down payment." If the project isn't done right or there is a problem with the orchestrators' work, delegators can move on to a different set the next time. This combination of work and supervision (with everyone receiving compensation) ensures everything is running smoothly and the work is getting done right.
Livepeer Tokens (LPT)
Orchestrators and delegators can get paid in ethereum (ETH) or a stablecoin like DAI. But before either of them can become eligible for any kind of reward, delegators must stake an orchestrator in livepeer tokens or LPT. These can be bought or given to orchestrators and delegators proportionately to how much they have already contributed to the Livepeer network.
Of course, you don't need to be a tech wizard like orchestrators, or even active, like delegators to own LPT. It is traded where most other digital currencies can be bought. And as noted above, this is an IRA-eligible cryptocurrency.
Currently, livepeer ranks 127th in terms of market capitalization. LPT itself is an ERC-20 token built on the Ethereum blockchain. It uses delegated proof of stake (DPoS) rather than proof of work (PoW) like bitcoin, which encourages LPT holders to become either delegators or orchestrators rather than miners to verify new tokens.
The number of new tokens is also tightly restricted. Tokens are minted at specific intervals called rounds. One round equals 5,760 Ethereum blocks. After each of those rounds occurs, currently about every 24.6 hours, Livepeer sets an inflation rate to determine how many tokens will be rewarded to delegators and orchestrators. That rate is based on the participation rate, or how many LPT are currently staked.
In short, when more holders are staking their tokens into transcoding work, more tokens are created. This keeps the balance between incentivizing transcoding and the possibility of overissuing new tokens.
Livepeer's History
Livepeer is the brainchild of Doug Petkanics and Eric Tang — Livepeer's current CEO and CTO, respectively.
These two once founded Hyperpublic, a tech-heavy geo-location and event layers company. Groupon bought Hyperpublic in 2012.
Over the next few years, the duo developed Livepeer, which finally debuted in 2017.
It wasn't until 2021 that livepeer tokens became a highly bought cryptocurrency. In March of that year, Grayscale Trust, one of the largest crypto funds in the world, bought into LPT.
In October 2021, Livepeer was able to make its own acquisition. It bought MistServer, a widely used media server company that had already integrated its software with Livepeer's video infrastructure.
The Road Ahead for Livepeer
Livepeer's team isn't resting on their current success. The company has also laid out a very detailed and ambitious roadmap, which could become the deciding factor for streaming platforms to make the switch to its decentralized transcoding approach.
This plan calls for the introduction of several appealing new capabilities built into its transcoding software including:
Video classification – Being able to mark content during the transcoding process with a maturity rating and identifying rights infringement (antipiracy).
Interactivity – Ability to make videos and live streams clickable. This is especially appealing for charity streams and live sporting events offering statistics on the fly.
Song-title detection – Similar to video classification, Livepeer plans to introduce automatic music rights detection. This should encourage smaller, more legally susceptible streaming projects to adopt Livepeer's services.
Digital fingerprints – The ability to automatically detect and pass on information on whether the content being transcoded is original, even with just a small sample of the stream.
There's plenty more in the works, including closer integration of Layer 2 scaling, more web3 capabilities, and evolving governance to include more users into the future policies of the LPT protocol.
How Does LPT Compare?
Livepeer is so unique that there's no easy comparison. The main competition comes from the clearly over-priced and inefficient traditional transcoding through cloud services like Amazon and Google. Livepeer's decentralized approach offers more flexibility and pricing appeal already.
As for the cryptocurrencies themselves, we can compare it to bitcoin.
| Name | Livepeer | Bitcoin |
| --- | --- | --- |
| Symbol | LPT | BTC |
| Token Limit/Current Supply | None/22.9 million | 21 million/19 million |
| Market Cap. | $529.3 million | $841.4 billion |
| Blockchain | Ethereum | Bitcoin |
| Purpose | Live stream transcoding | Currency |
| New Token Issuance | DPoS | DoW |
Why a Livepeer (LPT) IRA?
Livepeer is more than just another cryptocurrency. The tokens power a revolutionary approach to the video and live streaming markets. By offering an alternative to the expensive and restrictive cloud services run primarily by Google and Amazon, Livepeer's decentralized approach offers more flexibility and better pricing potential.
Livepeer is positioned to disrupt a huge marketplace with lots of money at stake by filling a utility role dominated by a couple of big services that charge monopolistic pricing.
And a self-directed IRA that includes LPT as part of the portfolio offers savers the chance to put their retirement money to real work, fixing the biggest problem with 80% of the internet bandwidth currently in use.
The future of live streaming and video services is massive. And the need for such an important alternative infrastructure to make it work is hard to even describe. A single big-name adopter of Livepeer's approach could put this smaller crypto onto everyone's radar. And an IRA allows you to be part of that, all while taking advantage of the tax benefits of such an account.
How to Get Started
BitIRA offers a livepeer (LPT) IRA that can include many other cryptocurrencies, among many other alternative assets. A livepeer IRA from BitIRA is an excellent option for anyone looking to put their retirement savings to work for a vital project that could shape more than four out of every five bits of data currently swirling around on the internet.
Our SDIRA experts can help you get started. They can work with you throughout the entire process, from rolling funds over to setting up your account. They can even assist in reviewing your investment options.
Give us a call today to learn more.