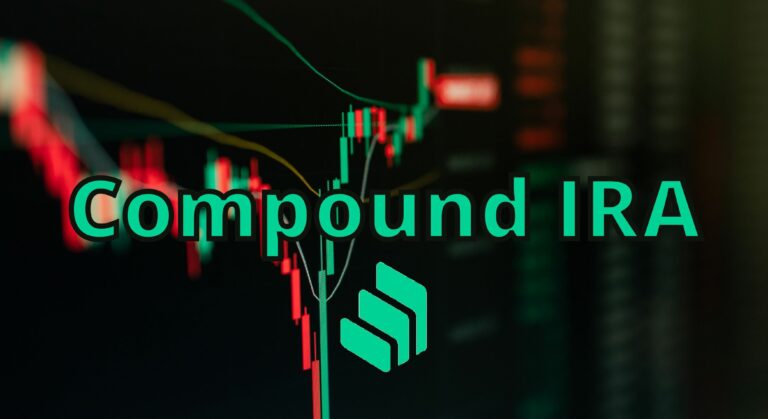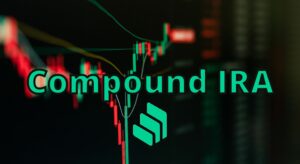 Cryptocurrencies represent far more than just fast-moving numbers on a computer screen or even a new place for future-looking investors to find next-gen ideas. They represent the immense power of blockchain technology. With that, and a decade of brilliant developers working on changing the fiat money landscape, digital platforms and protocols now allow for the rapid and free spread of ideas, information, and products.
But financing has been slow coming, especially for an industry hellbent on changing how we view money. The usefulness and necessity of lending and borrowing is something the banks have had tight control over for centuries, including the birth of cryptos. With Compound (COMP), that's changed.
And now, with a Compound IRA, the ability to be a part of this groundbreaking, decentralized financial development just got even easier.
What is a Compound IRA?
Compound is really two things. It is a platform that allows lenders and borrowers trade cryptocurrencies to each other. Besides being an exchange, it is also a cryptocurrency, which investors can hold in various digital wallets, exchanges, and investment vehicles. One such account is a self-directed IRA.
Unlike their conventional brothers, self-directed IRAs allow for the direct investment in a wide range of assets like individual stocks, precious metals, and yes, even cryptocurrencies. Compound, as a leading option in the digital currency market is one such asset you can now hold inside of an IRA, complete with the tax-advantages that go with such an account.
What is Compound?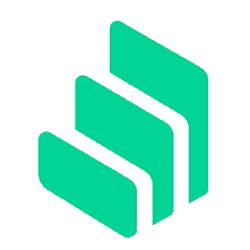 Compound itself is a platform. But one way to think of it is like a bank. It is a savings and loan provider with a catch– rather than relying solely on the bank's deposits and managers deciding which loans to give out and to whom, crypto loans through Compound allow users to borrow from a pool of assets lenders have built up.
Person-to-person lending isn't new, but for cryptocurrencies, it is. And Compound is on the frontier of this enormous opportunity.
Its Founding
To understand Compound, let's first look at its beginning. Robert Leshner, a former executive at the San Francisco Revenue Bond Oversight Committee and Postmates' merchant division, founded Compound in 2018. Like other cryptocurrency figures, Leshner comes from a varied background in both public and private enterprises. He has always been fascinated by how private data is gathered and shared by companies and governments alike. So, he founded Safe Shepherd, allowing customers to monitor where their private data was being used.
His background with Safe Shepherd led seamlessly into Compound and decentralized finance (DeFi). Most other DeFi lending protocols in existence today stem in some direct way back to Leshner and Compound. In just the three years since its launch in 2018, Compound has grown like wildfire. Today, its lending pool (crypto available for borrowing) is over $18 billion. $8 billion is currently lent to its thousands of users.
How Compound Works
Just like a bank, its "depositors" infuse money into a pool. In this case, rather than adding cash to the bank's balance sheet, cryptocurrencies like Bitcoin or Ethereum are added to a lending pool. From that pool, borrowers can take out "loans" using their own cryptocurrencies as collateral. Because of this collateral factor, the risk is low.
When a lender's crypto is borrowed, that user will begin to receive cTokens. These are the interest payments for lending out their crypto. These come in the form of whatever was lent. If you added ETH to the pool, you'd receive cETH when it was borrowed.
When a lender cashes out, those cTokens they've built up will automatically be converted back into the original token and added to the balance. So, rather than just sitting on Ethereum in a digital wallet, Compound users can earn extra Ethereum by letting it sit on the Compound protocol.
What Are COMP Tokens?
Unlike cTokens, COMP is the cryptocurrency you can add to an IRA. COMP is the governance token of Compound. Meaning, it is similar to shares of a company in that it comes with voting rights and a say in how the protocol and platform develops.
COMP tokens are collected alongside cTokens when lending. But they are also bought and sold on cryptocurrency exchanges, just like Bitcoin and others.
How Does Compound Differ from Bitcoin?
Inside a self-directed IRA, you have choices in which cryptocurrencies, among other assets, you hold. So, getting a picture of just how Compound stacks up to Bitcoin can be helpful.
| | | |
| --- | --- | --- |
| Name | Compound | Bitcoin |
| Symbol | COMP | BTC |
| Launch Date | 2018 | 2009 |
| Blockchain | Ethereum | Bitcoin |
| Market Role | Digital Currency and DeFi Lending Platform | Digital Currency and Blockchain |
| DeFi Lending Pools | Yes | No |
| Market Capitalization (August 2021) | $2.6 billion | $941.6 billion |
| Governance | COMP Holders | BTC Holders |
Is COMP Safe?
The number one question of interest when considering any cryptocurrency is: "Is it safe?" Compound stacks up exceptionally well in this category.
There are three major security features built into and reinforcing Compound:
Community Governance — Owners of COMP direct how it develops. No single organization or individual can put either the protocol or its tokens at risk.
Regularly pays "Bug Bounties" — Just as banks hire hackers to test their cyber systems, COMP regularly pays bounties to keep its protocol code tight against threats.
Open and Frequent Audits — COMP is regularly audited by outside experts on security and the integrity of its lending pools and borrowing rules. These third-party auditors include Trail of Bits and OpenZeppelin.
Why a Compound IRA?
Compound is more than just another cryptocurrency you could add to an IRA or hold in a digital wallet hoping for it to increase in value. It is a platform that provides the basis for a whole new industry: crypto finance.
If you can imagine just how vital banks and financing are to fiat currencies, you can get a picture of what that might mean for the crypto world. As cryptocurrencies continue to grow in size and interest, the need for lending, borrowing and decentralized financing within that market grows just as fast.
A Compound IRA allows for direct investment in the future of this enormous growth industry. Compound is a leader in DeFi lending. And COMP tokens control where that goes from here.
How to Get Started
As cryptocurrencies continue to evolve, it can seem complicated to get started. Inside of a retirement account, it is even more complex. That is why our SDIRA experts help and support you along the way. We can assist you with opening a self-directed IRA and walk you through your options regarding digital assets like Compound, which is coming soon to BitIRA. Give us a call now to learn how to get started.