While cryptocurrencies may have started as a way for people to send money to each other without an intermediary, they've quickly spawned a new ecosystem of blockchain, decentralized finance (DeFi) and tokenization. Tokenization is the way cryptocurrencies convert plain, readable text – like sensitive information – into a token composed of cryptic, non-sensitive data.
Every week, new cryptocurrencies are emerging, with the number of total cryptocurrencies in existence nears 20,000 in the second quarter of 2022. With new coins launching daily, it's challenging to sort through them all and determine which are of particular note. One of the more successful DeFi tokens, and a cryptocurrency to watch, is Yearn Finance.
What is a Yearn Finance (YFI) IRA?
While most people associate Individual Retirement Accounts (IRAs) with mutual funds, ETFs, and bonds, a Self-Directed IRA (SDIRA) offers access to all of those traditional investments and more. SDIRAs allow individuals to invest their hard-won savings in non-traditional asset classes including real estate, livestock, precious metals, and even cryptocurrencies. SDIRAs share the same tax advantages as conventional IRAs but give account owners a new tier of investment options and more control over their own money.
Many people who choose SDIRAs do so because they want to invest in so-called "alternative" assets not available through "vanilla" retirement accounts like 401(k)s, Roth IRAs, and so on.
So what is a yearn finance IRA? It is just a Self-Directed IRA containing an investment in the YFI token. YFI IRAs can also include investments in other cryptocurrencies like bitcoin, Zcash, and Stellar Lumens, plus all of the traditional paper assets like equities, bonds, stocks, mutual funds, and ETFs.
What is Yearn Finance?
Yearn Finance is a DAO (Decentralized Autonomous Organization) lending aggregator built on the Ethereum blockchain that allows users to earn YFI tokens by lending their crypto assets to other users. Financial and lending aggregators are tools that use algorithms to join together trades from different DeFi platforms in a single location.
Lending aggregators are useful in crypto trading because they give investors access to the best selection of options available on all of the aggregated platforms. Yearn Finance is a protocol that finds and executes transactions for users on various platforms, such as Compound and Aave.
Yearn Finance Services
The Yearn Finance platform is home to several products, such as Earn, Vaults, and Zap.
Earn
Earn helps users identify the highest interest rates they can earn by lending their crypto assets. Yearn's Earn product automatically searches across different DeFi lending platforms to find the best rates for users who "stake" their crypto. (Staking means locking up cryptocurrency assets, sort of like investing in a bank certificate of deposit or CD in order to earn interest.) Yearn users can access these rates directly from the yearn.finance platform to generate the highest yield.
Vaults
Yearn Vaults are a technological tool that helps users actively manage their assets to maximize returns. Vaults are a unique and complex product from yearn.finance that uses a network of bots to execute investment strategies for users.
Users can deposit different cryptocurrencies into different strategies based on their preferences and investment goals, after which the technology takes over to actively manage the investment. Yearn Vaults are very similar to a mutual fund, rebalancing and shifting assets to maximize returns.
Zap
The Zap feature on Yearn is designed to make crypto swaps seamless, so users can trade or lend crypto with a single click. Zap allows users with a variety of different cryptocurrency assets to enter a digital pool in a single transaction.
The Zap feature helps users avoid slippage, which is the change in an asset's price from when an order is placed until it's actually executed.
Iron Bank
Iron Bank is a lending protocol used by Yearn Finance. By depositing crypto into Iron Bank, users can earn passive income on their assets or borrow by putting up crypto as collateral. Iron Bank provides crypto owners with a decentralized means of supplying liquidity to others and a means of borrowing against their own crypto assets.
How does Yearn Finance work?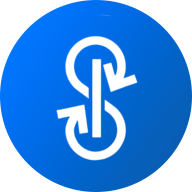 Yearn Finance runs smart contracts on the Ethereum blockchain and several decentralized exchanges (which also run on Ethereum) including Balancer and Curve. When users deposit crypto and lock it into yearn.finance contracts, they earn YFI tokens in exchange through Yearn's yVaults.
One of the most powerful features of Yearn Finance is that it automates yield farming for users, saving them both time and money. Yield farming is the process of earning interest on cryptocurrency by staking (i.e., locking up) assets. Those assets are then used to provide liquidity and validate new transactions on the blockchain via the proof-of-stake model.
With yearn.finance, instead of manually looking at the potential returns of each DeFi platform, users can optimize their returns automatically. One of the major challenges with yield farming is gas fees, which Yearn solved by charging a gas subsidization fee that is effectively a performance fee. Yearn's protocol searches across various DeFi platforms to capitalize on the highest yield, so users don't have to settle for lower yields or spend time locating the platform with the best deal.
Yearn Finance works through yTokens, which act as deposit receipts for depositors. For example, if a user deposits 200 DAI tokens, they will be given a certain number of yDAI tokens. Meanwhile, the yearn.finance platform will farm out the DAI tokens to different lending protocols in pursuit of the maximum yield.
If the deposited DAI tokens make money, the user's yDAI balance will increase. Users who stake their assets on yearn.finance have the right to trade their yTokens back in for their crypto at any time. Once the user claims their crypto back through a withdrawal, the yTokens they return are burned.
What are Yearn tokens (YFI)?
YFI is the governance token of the yearn.finance platform; holders of YFI tokens vote on changes to the Yearn protocol. The current supply of YFI is 36,666, which is also the maximum supply of the token. To increase YFI supply, holders of YFI would have to vote in favor of issuing additional tokens.
As of mid-April 2022, YFI's market cap is just over $700 million. Unlike bitcoin, Ethereum's ether classic, litecoin, and other popular cryptocurrencies, YFI cannot be mined. Instead, users can earn YFI tokens via the yearn.finance platform by staking their crypto funds on other decentralized platforms such as Balancer.
Why own YFI?
The very limited supply of YFI helps the token maintain its value and avoid devaluation due to an abundance of supply – and a limited supply also increases demand. Ownership of YFI also comes with voting privileges, so YFI holders can take part in determining the future of the platform, including issuing new tokens, security measures, and any updates to the protocol itself.
Another incentive for YFI owners is no-fee withdrawals and subsidized gas fees, which allow users to earn more YFI. By locking crypto in a shared pool on yearn.finance and being part of a single transaction, YFI owners can mitigate gas fees.
Owning YFI can also provide peace of mind for anyone who wants to ensure they're getting the best returns on the crypto they stake without having to dig through all the rates on different DeFi platforms.
How does Yearn compare?
Yearn's closest competitor is Harvest Finance (FARM), a protocol that shares many of the same qualities and features as YFI. Yearn and Harvest were both founded in 2020, use the proof-of-stake (PoS) consensus mechanism, and are yield aggregation platforms. Despite their similarities, yearn.finance is significantly larger, better-known, and more firmly established than Harvest Finance.
| Name | Yearn Finance | Harvest Finance |
| --- | --- | --- |
| Symbol | YFI | FARM |
| Market Capitalization | $700 million | $69 million |
| Maximum Supply | 36,666 | 690,420 |
| Blockchain Network | Ethereum | Ethereum |
| Borrowing Against Crypto Assets | Yes | Yes |
| Governance Token | Yes | Yes |
| Hacked? | Yes | Yes |
| Consensus Mechanism | Proof-of-Stake | Proof-of-Stake |
Why open a Yearn Finance IRA?
Yearn Finance is the largest yield farming aggregator, and the cryptocurrency itself has a market cap over $700 million. The protocol was created in 2020 but has already amassed a large following and continues to enjoy a growing number of users. As a cryptocurrency, YFI has a limited supply of tokens, helping to deter inflation. Yearn is the de facto leader in automated yield farming and has a proven history of assisting users in getting the best rates in DeFi lending.
Another reason to open a YFI IRA is for the tax advantages an IRA offers. As a Self-Directed IRA, a YFI IRA not only gives account owners the flexibility to invest in digital currencies but also physical precious metals, collectibles, and other alternative investments. Furthermore, inside-IRA transactions don't require the same level of bookkeeping, record-keeping and reporting as taxable cryptocurrency trading. YFI IRAs combine the benefits of traditional and Roth IRAs, in addition to affording account owners more control and access to a greater variety of assets.
How to get started with a Yearn Finance IRA
BitIRA offers a curated selection of cryptocurrency IRA investments like a Yearn Finance IRA. A YFI IRA can be a great way to diversify your retirement portfolio and gain exposure to the high potential returns of the cryptocurrency and DeFi industry. Though the laws and rules surrounding crypto IRAs can be confusing, BitIRA makes it fast, straightforward, and easy to open a new Self-Directed IRA or roll funds from an existing account into a BitIRA SDIRA – even if you've never bought a single cryptocurrency in your life.
The BitIRA team of SDIRA specialists is dedicated to helping you open an SDIRA or roll over your existing 401(k), IRA, or other retirement plans into a YFI IRA. BitIRA's IRA experts are available to review investment options in digital currencies, including, but not limited to, Yearn Finance.