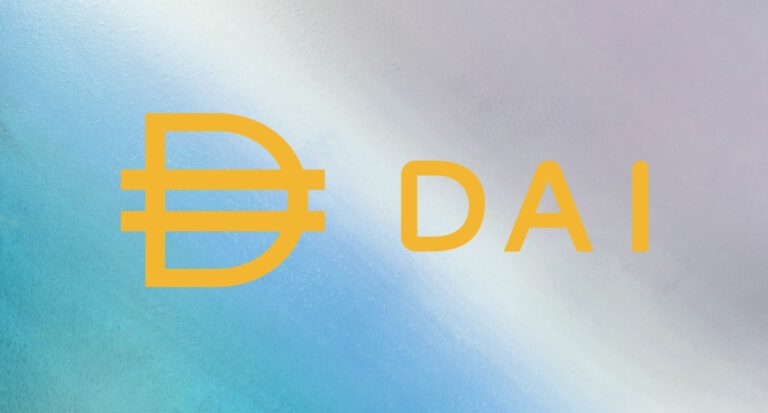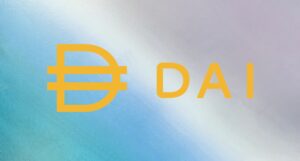 The first thing many people imagine about investments in cryptocurrencies? The massive gains they've missed out on (or hope to achieve). And while many cryptocurrency investors are buckled in for the long haul and immune to the volatility inherent in this booming asset class, others strive for ways to calm the turbulent seas of digital currencies. Enter: DAI.
DAI is a stablecoin pegged to the U.S. dollar, intended as a stable hedge compared to other cryptocurrency assets such as bitcoin and ethereum. (Think of DAI as a method to diversify your digital currency retirement portfolio and reduce volatility – without cashing out of cryptocurrencies completely.)
In any case, a less volatile digital currency investment strategy can now be accomplished in your IRA with an investment in DAI. And like any IRA investment, you can diversify your savings into various digital assets of your choosing at any time within your account. It's your retirement savings. Why shouldn't you invest it as you see fit?
What is DAI?
DAI is an Ethereum-based stablecoin tied to the value of the U.S. dollar through a system of automatic smart contracts. DAI is an ERC20 token that is fully decentralized. There's no central governance and it is completely permissionless and transparent.
Who runs it?
DAI was launched in 2017 by MakerDAO and the Maker Foundation. Rune Christensen, Maker's CEO, created it. DAI has a fully decentralized approach and has just recently become entirely decentralized.
"MakerDAO is now completely decentralized," Christensen published in his July 2021 blog post. Now that MakerDAO is entirely self-sufficient, the Maker Foundation, which created it, will soon be wholly dissolved. Now, as a decentralized platform, users on the ethereum-based MakerDAO blockchain will decide on the protocol's future.
What does it do?
DAI provides a pegged (stable) ratio of 1:1 with the U.S. dollar. This allows cryptocurrency investors to own a digital version of the dollar in their digital wallets (where it's available to transact much more quickly than the dollars in your bank account). Stablecoins like DAI are often used as liquidity for lending protocols such as the MakerDAO lending system.
When a loan is created through MakerDAO, DAI tokens are created. In other words, DAI is the currency that is lent out and what the borrowers pay back.
Since DAI is an Ethereum-based token, it works like a stable ethereum token. DAI owners can use it to pay for items or easily transfer it to and from Ethereum wallets.
How it works
DAI is backed by other cryptocurrencies and an algorithm that creates and burns Maker (MKR) tokens. Smart contracts keep the DAI token balanced at a 1:1 ratio to $1 U.S. Interestingly, we can see at virtually any time the specific collateral backing DAI because it's all on-blockchain, all reported.
DAI investors benefit from completely unrestricted access to their funds. Unlike some other assets and fiat currencies, no intermediaries, credit checks, or approvals are needed. It is decentralized, meaning it is permissionless and transparent by design.
DAI coins are created anytime someone lends digital currency on the MakerDAO system, and it is also available on many crypto exchanges for direct purchase.
What's in store for DAI?
Since DAI is an ECR-20 token on the Ethereum blockchain, it can be used in various decentralized applications, specifically decentralized finance (DeFi) functions. These include:
xDAI – a lightning-fast and low-cost sidechain for streamlined payments and transfers
Chai – a staking platform for DAI, which provides low-interest returns
rDAI – redeemable DAI, or rDAI, is another staking platform that allows you to invest your DAI in pools used for collateralized loans. It is redeemable and transferable at any time.
How does DAI differ from Tether and other stablecoins?
DAI is a fully decentralized stablecoin. And while stablecoins are not new or rare, most rely on trusting someone else to keep dollars in the bank. Instead, DAI turns other stablecoins on their heads by having a trustless, decentralized platform that fully reports the composition of its reserves.
| | | |
| --- | --- | --- |
| Digital Currency | DAI | Tether |
| Cryptocurrency | DAI | USDT |
| Launch Date | 2017 | 2014 |
| Collateral | ERC-20 cryptocurrencies | USD, EUR, Yen |
| Tied to | USD | USD |
| Ownership | MakerDOA (MKR token holders) | Many major exchanges |
| Decentralized? | Completely decentralized | Not decentralized |
| Automated? | Yes | No |
| Market Cap (as of August 2021) | $6B | $65B |
Compared to Tether, DAI doesn't have credit and counterparty risk as it is not backed directly by a currency. Instead, it is backed by a basket of Ethereum-based cryptocurrencies, and its issuance is solely governed by smart contracts, which eliminates human error.
Is DAI safe?
DAI is a highly safe stablecoin; it is backed by multiple cryptocurrencies, including ethereum and other stablecoins such as COMP, USDC, and BAT.
DAI has routine audits and an integrated wallet with security measures such as two-factor authentication that boosts its safety. The MakerDAO community verifies all of the smart contracts on DAI to make the platform even more secure.
What is a DAI IRA?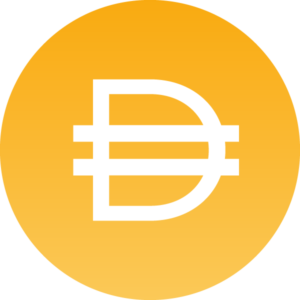 Investing in cryptocurrencies can have many benefits in a tax-advantaged retirement account. However, investing in cryptocurrencies in a retirement account must be done through a self-directed IRA (SDIRA). An SDIRA provides investors more control over their investments, unlike a conventional IRA, which is limited to stocks, bonds, and similar asset classes. In an SDIRA, you can purchase and hold alternative investments such as real estate, digital currencies, precious metals, and more.
Inside of an SDIRA, you can purchase DAI stablecoins and any other digital assets currently available. SDIRAs are not available from all brokerages, so you will very likely have to work with a specialized financial institution and custodian to open an SDIRA. Beware, not all SDIRA custodians provide cryptocurrencies as an investment option, so make sure the custodian you work with allows it as an option before opening an account.
SDIRA custodians manage and secure your retirement assets; they do not provide investment or financial advice – the account holder makes all the financial investment choices. (After all, it's your money — who's a custodian to tell you how to spend it?)
Why a DAI IRA?
As we have seen, DAI is an entirely decentralized stablecoin backed by multiple cryptocurrencies, which bolsters its stability as well as its credibility. It is a way to store money in your digital IRA pegged to the U.S. dollar without holding the cash in a bank, which can take quite a while to send funds to your digital wallet.
Holding DAI in an IRA is akin to keeping money in a brokerage sweep account or settlement fund. It is there, waiting for you to invest it into funds or other cryptocurrencies. And it can be transferred to another digital asset, such as ethereum, quickly since they share the same blockchain.
If you expect the crypto market to dip, you can weather the storm in the stable shelter of DAI. Or you can manage the volatility of your overall crypto investments by allocating a percentage of your investment to DAI. Diversifying and regularly rebalancing your investments can help boost returns without adding risks. As the SEC tells us:
By investing in more than one asset category, you'll reduce the risk that you'll lose money and your portfolio's overall investment returns will have a smoother ride. If one asset category's investment return falls, you'll be in a position to counteract your losses in that asset category with better investment returns in another asset category.
In other words, diversifying cryptocurrency investments with a stablecoin may help savers benefit from cryptocurrency's volatility.
How to get started
Investing in cryptocurrencies within a retirement account is a complex process. That's why our team of SDIRA experts at BitIRA are available to support you along the process. We will assist you with opening an SDIRA and walk you through all the available digital asset options, including DAI. Give us a call now to get started.