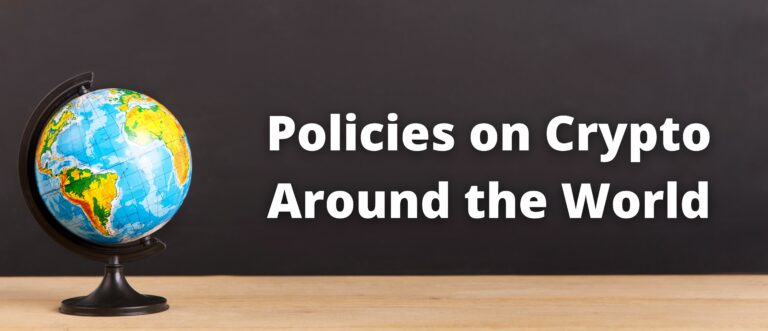 Each nation has its own views and standpoint on the validity and legal standing of cryptocurrencies. With governments taking control of their local digital asset landscape, it's important to understand the current state of cryptocurrencies around the globe. With further acceptance from regulators and lawmakers come even greater possibilities for the industry.
Crypto Policies Around the World
Legal Frameworks
What we will see in the sections to follow are a wide variety of legal frameworks for cryptocurrencies. These range from completely legal forms of currency to illegal assets restricted for use in a given country.
Accepted Usage
Some countries — which we will discuss later — have accepted cryptocurrency completely as a valid and legal asset class within their country. The accepted usage of crypto ranges from legal tender to an intangible asset or even property, depending on the locality.
Anti-Money Laundering Laws (AML)
Regulators around the globe agree that the financial system needs to implement standards to prevent fraudulent activity from running rampant. One set of policies, known as anti-money laundering (AML), is to help regulators catch suspicious financial activity, which can be an indicator of money laundering within the financial system. One of the most well-known pieces of AML laws is "Know Your Customer," or KYC verification, which requires financial firms to collect personal data to verify the identity of their customers.
Tax Policies
Even between nations that accept cryptocurrencies, there are significant discrepancies between how crypto is taxed. Some countries view this new asset class as property, others view it as currency, and some countries believe crypto stands alone and have decided to tax it differently than any other asset class. The tax policies for crypto vary greatly and are very dependent on the local government's view on their status within the traditional financial system.
Crypto Bans
Instead of allowing its citizens to hold and use cryptocurrencies, some nations have made it clear they don't want anything to do with this new technology. Outright bans of bitcoin and other cryptocurrencies are currently happening throughout the world in many countries. Some countries have not banned cryptocurrency completely but have made it so challenging to transact using these assets that they are all but extinguished from their borders.
Countries Where Crypto is Accepted
United States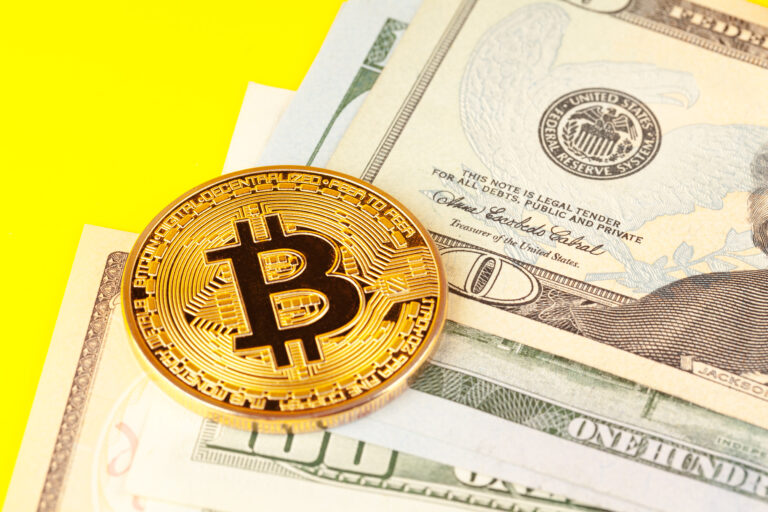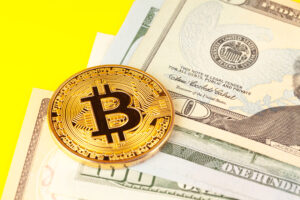 While not explicitly endorsing cryptocurrencies, the U.S. government has allowed the usage of digital assets since their inception. This is no surprise as the U.S. capitalistic society is not one for outright banning new assets, especially technologically driven ones. As part of the financial system, crypto service providers must adhere to the same restrictions and regulations as other financial firms, including AML and KYC regulations.
As far as taxing cryptocurrency, the federal government classifies these assets as property. Therefore, they are taxed similarly to any other purchase or sale of a capital asset which is taxed at short and long-term capital gains tax rates. The U.S. has now included a question on the first page of the individual tax filing form, which asks about cryptocurrency usage.
Canada
In 2018, Canadian banks were banning their users from purchasing cryptocurrency. But in recent years, these types of restrictions have eased, and cryptocurrencies with more banks accepting them across the country. The Canada Revenue Agency has most recently classified cryptocurrencies as commodities and taxes them as such. However, the country has been more lenient than its U.S. counterparts in allowing for crypto exchange-traded funds (ETFs), which have opened the door for more crypto adoption in the country.
Mexico
Mexico allows for cryptocurrency trading but has banned cryptocurrencies within the legacy financial system. Therefore, any financial institution working with digital assets without authorization from the government is subject to further scrutiny and possible sanctions from the country's regulatory bodies. Still, cryptocurrencies can be used as a means of payment in the country, just not as legal tender. And because there are no specific tax laws for cryptocurrencies, many believe that they are categorized as intangible assets for tax purposes.
European Union
The EU has been striving to create a standardized framework for digital assets. In 2020, the EU passed the Fifth Anti-Money Laundering Directive (5AMLD), which brought cryptocurrencies and their related business under the EU's KYC and AML regulations. However, it also recognized that not all digital assets are the same and that some of these assets warrant other classifications. Therefore, the Markets in Crypto-Assets Regulation (MiCA) was introduced to classify digital assets into four categories: utility tokens, asset-referenced tokens, e-money tokens, and crypto-assets, with each category warranting its own regulations and restrictions.
For instance, as it relates to e-money, the regulations state, "Holders of e-money tokens shall be provided with a claim on the issuer of such e-money tokens. Any e-money token that does not provide all holders with a claim shall be prohibited."
As for taxation, the EU has ruled that cryptocurrencies should be exempt from value-added tax (VAT) while at the same time giving each member country the independence to tax crypto as they deem fit.
United Kingdom
There are no restrictions on trading or owning cryptocurrencies in the UK, and these assets are taxed as property. However, on the corporate side, the UK requires any crypto-related business to register with its local regulatory body, the Financial Conduct Authority (FCA). It has also instituted bans on marketing crypto-related products to the public.
Germany
After first not being acknowledged as financial instruments, that has now changed. Germany allows its banks to assist users with cryptocurrency transactions, with custody and trading options available through some banks, and there are even crypto-ATMs located throughout the country. As for taxation, crypto transactions are considered speculative transactions and are subject to income taxes.
One additional thing to note is Germany's willingness to dip its toe in the crypto waters even further. Recently the country announced a law that would allow special investment funds to invest up to 20% of their assets into cryptocurrencies, which could end up being as much as $415 billion.
France
While legal, France has a more restrictive stance on cryptocurrencies. The French Council of Ministers passed legislation to increase surveillance on cryptocurrency transactions in the country to fend off illegal activity. This means more rigorous standards for exchanges, such as requiring two forms of identity from their users. Like other countries, France views crypto as property. However, there are different tax rates for those considered non-professional traders (30% tax rate) and professional traders or investors (45% tax rate).
Switzerland
For years, Switzerland has been a safe haven for cryptocurrency enthusiasts. In fact, many crypto-projects (like Ethereum) call Switzerland home. The country's policies on crypto are just as lenient, even though they still don't view digital assets as money. Exchanges and crypto-related businesses are considered financial institutions in the eyes of the Swiss and fall under the supervision of the Swiss Financial Market Supervisory Authority. The Swiss Federal Tax Administration taxes cryptocurrencies based on wealth, income, and capital gains taxes similar to any other asset.
Sweden
As one of the more progressive countries on this list, Sweden has no laws or regulations that directly address cryptocurrencies themselves. The country's central bank has stated that bitcoin is not money and instead views all cryptocurrency transactions as individual transactions between assets. Meanwhile, the government is weighing the benefits of its own cryptocurrency, the E-krona, as a digital form of currency in the country.
Japan
In Japan, cryptocurrencies fall under the Payment Services Act which requires the government to collect data and information regarding crypto-related businesses. Users are also required to provide their personal information for AML laws. As for tax law, cryptocurrencies are treated as property in Japan and taxed accordingly.
Saudi Arabia
There are no specific laws for cryptocurrencies in Saudi Arabia. The country's Ministry of Finance has warned its citizens of using these assets because the government doesn't provide any true oversight in the industry. Some companies are jumping at the chance to service users in the country, with a new zero-fee trading platform set to launch in the near future. One area where Saudi Arabia differs from other countries is the question of whether digital assets are legal under Islamic law, something which is hotly debated within the country.
Australia
The Australian government made a statement back in 2017 that cryptocurrencies were, in fact, legal and subject to the country's AML laws. Without any specific regulations for blockchain and other distributed ledger technology, cryptocurrencies fall under the country's existing financial services regulations. When it comes to taxation, digital assets are viewed as property and subject to the country's capital gains taxes.
El Salvador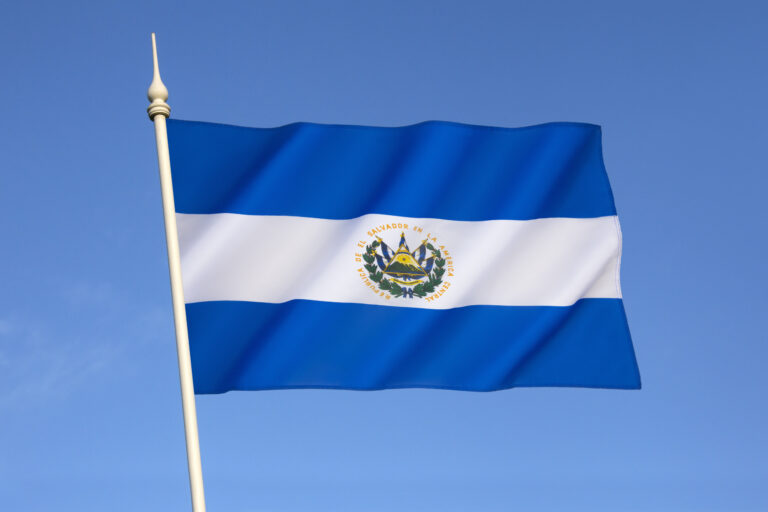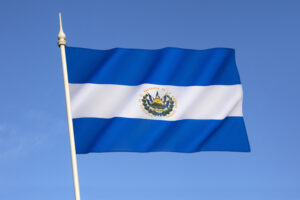 While El Salvador is nowhere near the biggest country on this list, it is currently one of the most important. That's because, in 2021, the country's government passed legislation making bitcoin legal tender, the first country to do so. Now, all businesses in El Salvador must accept bitcoin as a valid form of payment. According to the country's president Nayib Bukele, El Salvador took this measure to provide more financial opportunities to their residents, most of which are without a bank account or access to traditional financial services.
In a related measure, Bukele announced that bitcoin usage and trading would not come with capital gains taxes, and instead, the digital asset is treated exactly the same as the U.S. dollar. This shows that El Salvador hasn't just tolerated cryptocurrency; it is beginning to embrace it with open arms.
Nigeria
Nigeria is an important crypto country because its residents are already well on their way to being one of the countries with the highest usage of digital assets globally. According to a recent survey, Nigerian residents are flocking to cryptocurrencies in a significant way, with 32% of Nigerians using cryptocurrencies. The country's government has supported its residents using digital assets; it even put restrictions on cryptocurrencies within the bank sector.
Panama
Panama is taking a similar approach to El Salvador in making bitcoin legal tender. A bill will be presented to Panama's congress to welcome the use of Bitcoin while also providing tax incentives and work permits for crypto-related businesses and employees.
Ukraine
In Ukraine, the exchange and ownership of cryptocurrencies was a legal gray for many years. Private citizens were capable of dealing with digital currencies, but the country's law enforcement often scrutinized businesses dealing with cryptocurrencies.
However, that all changed in September 2021 when President Volodymyr Zelenskyy legalized cryptocurrencies and established regulations.
Singapore
Unlike other nations in Southeast Asia, cryptocurrency exchanges are completely legal in Singapore. However, to exchange and own cryptocurrency, citizens and businesses have to register with the Monetary Authority of Singapore (MAS).
Under Singaporean law, cryptocurrencies are considered "goods," which means they have a Goods and Services Tax– this is similar to the U.S. Value Added Tax (VAT).
The Singapore government has introduced a proposal for stronger AML/CFT (Anti-money Laundering and Counter-terrorism Financing) standards, which as of September 2021 have yet to pass into law.
Countries Heavily Regulating or Banning Crypto
China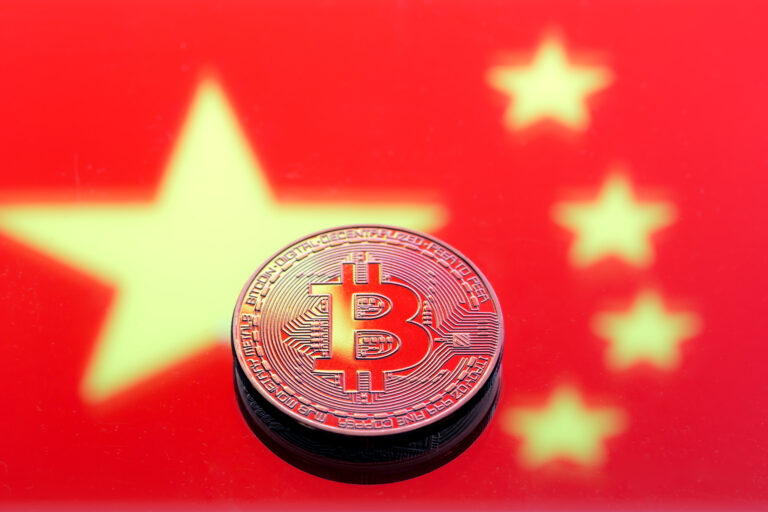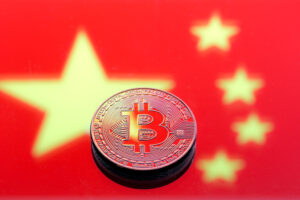 While El Salvador has been the darling of the crypto world in 2021, China has been its most prominent adversary. After years of threatening to ban crypto, it appears the Chinese Communist Party has actually done just that. Cryptocurrency miners in most of the country's provinces were completely banned and forced to move their operations elsewhere. Meanwhile, the People's Bank of China has urged many of the country's leading financial institutions to crack down on crypto trading and published a memo stating that all cryptocurrency transactions are illegal.
On the flip side, China is working on its own central bank digital currency (CBDC), known as the Digital Yuan. The CCP likely wants to flush out the local market of all other cryptocurrencies before implementing its own digital asset.
Bolivia
Bolivia was one of the world's first countries to ban bitcoin all the way back in 2014. Citing a need to control all currency within the country, the Bolivian government prohibited the use of any cryptocurrency within its borders. Authorities in the country have even arrested crypto advocates and users.
Egypt
While Saudi Arabia allows cryptocurrencies and still follows Sharia law, Egypt has taken a different stance. The country's Islamic Legislator believes that digital assets prohibit Islamic laws and should not be allowed. And while the country's government has not outright banned crypto, the religious ban has created an environment where transacting in digital assets is extremely difficult. To conduct business in crypto, the Central Bank of Egypt requires a license.
Iran
Iran began its stance on cryptocurrencies very restrictively but has since hinted at loosening its policies. President Hassan Rouhani recently noted his desire to regulate cryptocurrencies in a way that keeps his citizens safe and protected. For the time being, Iran has banned crypto transactions on digital assets that were mined abroad to control the industry within its borders further. At the same time, a temporary ban on domestic mining has been enacted in an attempt to limit the energy consumption that has reportedly led to blackouts around the country.
Russia
A recent law in Russia proposed by the Ministry of Finance suggests that cryptocurrency be made completely legal, although state employees still cannot own the assets. At the same time, digital assets would be recognized as property when it comes to their taxation. This would be backtracking by Russia going against its previous stance of making cryptocurrencies illegal in the country. Meanwhile, the development of the country's own state-controlled cryptocurrency, the digital ruble, is in full production.
Vietnam
Vietnam is another country that, up until 2021, has not recognized cryptocurrencies as legal assets. However, this could be changing with a new pilot program by the State Bank of Vietnam, which will explore and further analyze cryptocurrencies. The idea is for the country's government to get a better handle on digital assets to create effective regulations and protect investors.
India
With possibly the largest number of crypto users in any country, the legal status of cryptocurrencies in India is greatly important. In 2018 the country's central bank blocked any financial entity from transacting in digital assets, a measure that would be lifted just two years later.
For individuals, India claims that crypto trading has always been legal, although frowned upon by the government. Instead of blocking crypto, India has given private companies the ability to block crypto transactions as they deem fit. Still, India appears to be weighing newly proposed legislation that would ban or heavily regulate cryptocurrencies while changing the industry's landscape within the country.
Ecuador
In 2014, the Ecuadorian government banned cryptocurrencies while opening the doors for its own state-backed digital asset. Yet, the usage of cryptocurrencies in the country is still growing. As of a 2018 note by the Central Bank of Ecuador, cryptocurrencies, while not valid forms of payment, are entirely legal to buy and sell.
Turkey
Turkey went further than most countries after its central bank banned cryptocurrencies for use as payment within its borders, something that consumers and businesses were flocking to in the wake of the devalued Turkish Lira. Still, regulators in the country have made it clear they have no intention of banning crypto altogether; they just want to control its usage.
Columbia
Columbia didn't make Bitcoin and other cryptocurrencies illegal per se in 2016, but the country did refrain from recognizing them as legal assets or securities. As the use of crypto in Columbia has soared in the past few years, Columbian regulators have taken notice and increased their intervention within the industry. New AML laws have been implemented along with crypto tax guidelines that identify them as assets for tax purposes.
Note: Legal frameworks and regulations are constantly changing, and we will do our best to continue to update this page as new information arises.