In the early days of cryptocurrency, some in the finance industry rightly acknowledged the hurdles to adoption that crypto brought forth. For those that aren't technologically savvy or advanced, owning cryptocurrency and safely storing it can be cumbersome and nerve-racking.
There are countless stories of crypto investors who've lost their wallet information and their crypto fortunes along with it. Crypto funds were created to act as an intermediary for crypto investors, one that would allow investors to get exposure to cryptocurrencies without having to hold the underlying assets themselves.
A History of Crypto Funds
In 2015 when bitcoin was still in its infancy, the Digital Currency Group (DCG) was founded with the goal of widening access to cryptocurrencies for everyone. This was the beginning of the crypto fund revolution that was to follow. DCG began to offer crypto funds under its subsidiary, Grayscale, in 2013 with the launch of the Grayscale Bitcoin Investment Trust (GBTC).
Over the next several years, Grayscale grew to add more funds that are both crypto-specific — like the Grayscale Ethereum Trust — and others that are more akin to index funds — like the Grayscale Digital Large Cap Fund. In total, Grayscale offers 14 crypto funds and counting.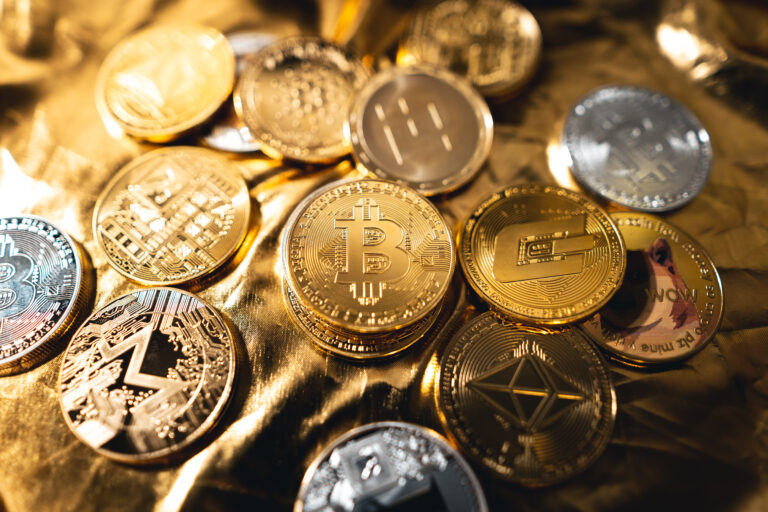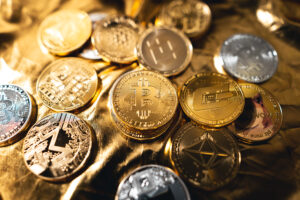 Two other funds, Galaxy Digital Group and Bitwise, also entered the picture a bit later than DCG. These funds brought their own crypto fund offerings to institutional and accredited investors. However, most individuals don't qualify as accredited investors, as these investors have over $1 million net assets (outside of their primary residence), or an income of at least $200,000 per year. Bitwise innovated in the market with its DeFi Crypto Index Fund, which was a first-of-its-kind, decentralized finance-specific basket of cryptocurrencies.
The most recent development in crypto funds is 3iQ, a Canadian digital asset firm, announcing it has received the go-ahead to list its Bitcoin Fund on Nasdaq Dubai, making the $1.5 billion fund the first of its kind in the region.
But, not all crypto funds are created equal. For instance, Grayscale offers a variety of closed-end funds that the firm actively manages. In a closed-end fund, additional shares cannot be created, and instead, shares must all be purchased on the open market. This can and has already led to investors paying a premium for shares in the trust above the market value of its underlying assets. Closed-end funds can also come with liquidity risk, making it more difficult to trade in and out of a position as needed.
This contrasts with an open-end fund where an unlimited number of shares can be issued and sold directly to investors. Crypto ETFs — which aren't yet available in the United States — would represent a form of open-end fund.
What do you own when you buy a crypto fund?
When you purchase crypto outright, you take full ownership of the digital assets. However, when you buy into a crypto fund, you don't own any cryptocurrency itself, and instead, simply own shares in the fund you have purchased. This might seem like a small difference, but it's not.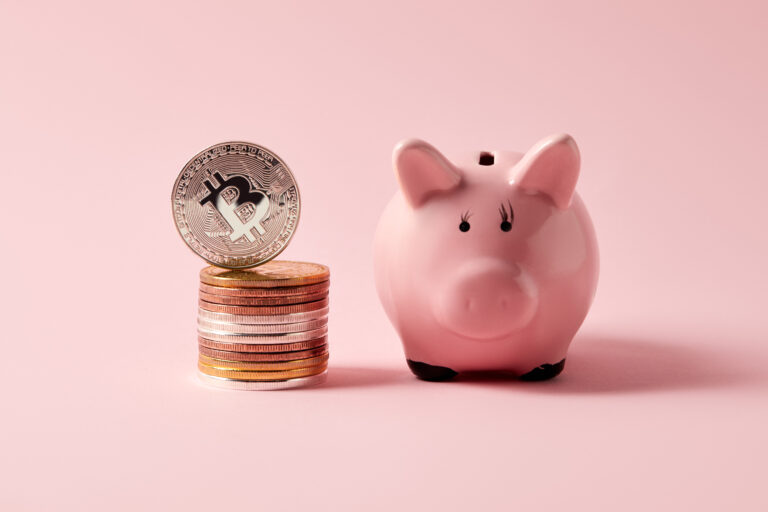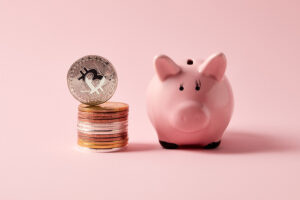 A cryptocurrency fund uses its capital to purchase cryptocurrencies and hold them on behalf of the fund's members. However, purchasing ownership in this type of fund doesn't mean you directly own any of the cryptocurrency. In fact, you cannot request to withdraw any cryptocurrency and instead can only liquidate your capital from the fund. The same way you can't add or remove individual stocks from a mutual fund you own, you can't pick and choose cryptocurrencies with a crypto fund. You're buying a piece of a basket and that basket contains whatever assets the fund administrators choose.
Why would you opt to buy a fund if you don't own any cryptocurrency? An advantage to this model is reducing security risk. For those unfamiliar with cryptocurrencies, holding and trading these new digital assets can be a scary proposition. There is no shortage of stories of people losing access to their crypto or having it stolen from them by hackers.
Purchasing shares in a crypto fund is as easy as purchasing shares of company stock, an ETF, or any other type of fund. This doesn't require you to learn the ins and outs of cryptocurrency security. The fund administrators, not you, are responsible for keeping track of keys and passwords.
Cryptocurrency Fund
Cryptocurrency
Ownership

Ownership in a pool of capital that purchases crypto

Direct ownership of crypto

Custody

Fund holds custody of all crypto assets

Taxes and fees

Management fees
Short- and long-term capital gains taxes

Trading fees
Deposit/withdrawal fees
Short and long term capital gains taxes

Risks

Tracking errors
Pricing premiums
Counterparty risk
Liquidity risk

Loss of funds due to hacking, theft, user error
The downsides of crypto funds
While crypto funds may seem enticing because of their ease of use and over-the-counter trading options, they do have their downsides.
Tracking errors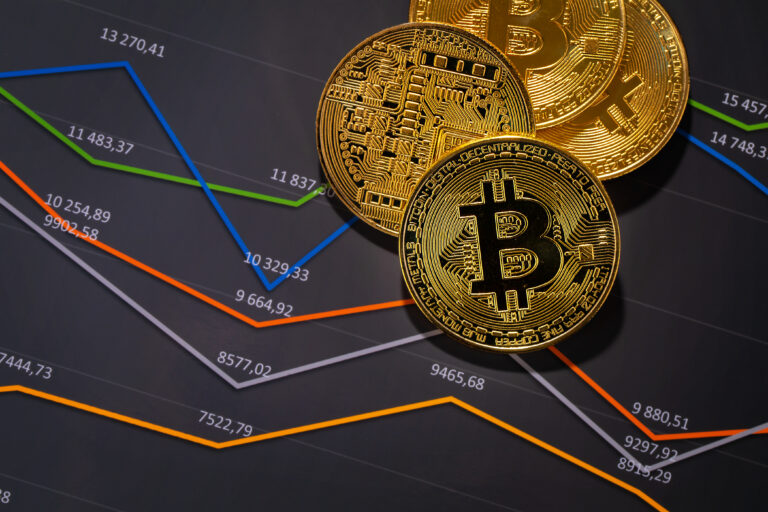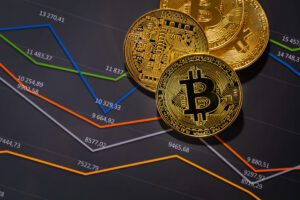 Funds use most of the investors' money to buy cryptocurrencies. That way, the fund's performance follows the underlying price of the cryptocurrencies in the fund. However, this isn't a perfect science, and when it comes to crypto funds, tracking errors can lead to less profits than trading crypto itself. A tracking error is the difference between a fund's price and its underlying assets or benchmark it is attempting to mimic. They're usually bad news. Statistics show that the average tracking error on an index fund is about 1-2%, while active fund managers can have tracking errors as high as 4-7%.
Here's an example of a tracking error at work: You buy $100 in shares in a bitcoin fund. Bitcoin doubles in value. You're thrilled so you take a look at your brokerage statement and see that, instead of $200, you have $195.17.
Tracking errors are not uncommon in traditional funds and ETFs. Still, they tend to be more of an issue in crypto funds where markets are not as efficient and regulated as stocks and other, more conventional assets.
Demand driving premiums and liquidity risk
Shares of a crypto fund that trade over-the-counter are subject to the same supply and demand forces that any other asset experiences, regardless of its underlying value. So, if investors value a crypto fund more highly than the sum of the cryptocurrency held by that fund, it's likely to trade at a price premium.
Take the Grayscale Bitcoin Trust (GBTC) as an example. This popular crypto fund allows owners to get exposure to Bitcoin, but it is often in high demand. The fund has traded as high as 40% premium to its underlying Bitcoin assets. This means, by purchasing shares of GBTC, you would essentially be paying 40% over the market value of buying Bitcoin itself.
But the opposite can also be true. When an influx of sellers flood the market it can easily lead to liquidity problems with the fund. If you are looking to sell shares in the fund when there is low liquidity, it's likely you will have to sell your shares at a discount to the current market price.
Management fees
Aside from the price premium on the open market, crypto funds also have their own set of fees that eat into investors' profit margins. The Bitwise Bitcoin Fund charges a 1.5% management fee and Grayscale charges as high as 2% on some of its funds. For some, this small percentage might be worth the benefits of a crypto fund, but a management fee does nothing but eat into investing profits for others.
Counterparty risk
Counterparty risk is the chance that the financial institution with which you are transacting can't fulfill its obligations. Most often this is because the firm is insolvent and is facing bankruptcy. Even seemingly well-established financial firms — see, Lehman Brothers in 2008 — have gone bankrupt in the past, losing investors millions of dollars in the process. This same risk applies to crypto funds, which themselves could face insolvency at any point in time. Failure to meet their financial obligations could put the fund's capital and any money you've invested in the fund, at risk.
Fraud
There is always a risk of fraud when another party makes claims to the assets it holds. When purchasing a crypto fund, you are putting faith in the fund manager and their team to be holding the underlying assets they claim. While most fund managers act in good faith, there are going to be instances of managers committing fraud or misleading investors.
Fund-Like Alternatives
Instead of directly investing in crypto funds or cryptocurrency itself, there are various other ways to get exposure to the cryptocurrency industry. These include:
Crypto mining companies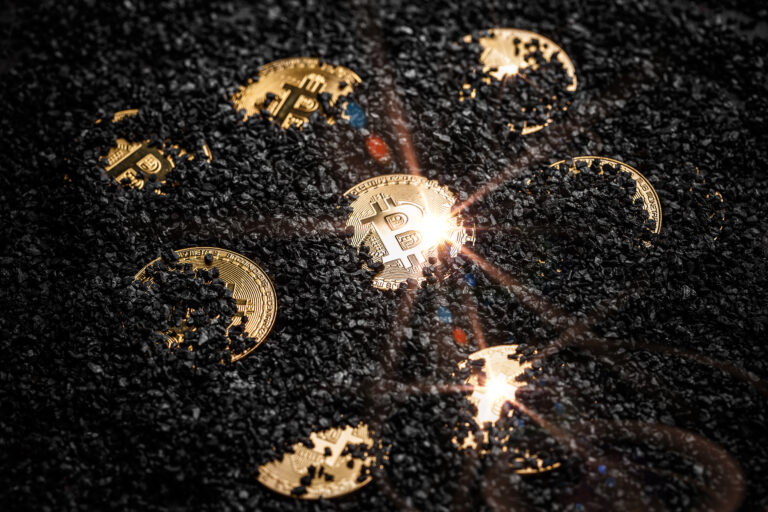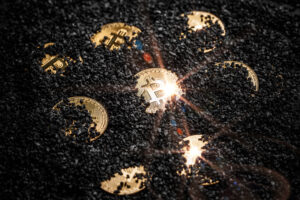 These businesses mine blockchain networks like Bitcoin for new crypto. Mining is the process of using computer power to solve for new blocks on a blockchain. In the early days of crypto, anyone could mine from their home computer, but the industry has grown such that most mining has been taken over by corporations. Because crypto mining companies generate all of their income directly in cryptocurrency and can hold that cryptocurrency on their balance sheet, they can act as a de-facto fund. Riot Blockchain is maybe the most well-known, publicly traded crypto mining company, with a market capitalization of over $3 billion.
Blockchain-adjacent companies
Owning blockchain companies is more like buying the underlying infrastructure that supports cryptocurrencies than buying cryptocurrencies themselves. For instance, NVIDIA is a manufacturer of graphical processing units (GPUs) that have become important for cryptocurrency mining. While the company isn't directly involved in cryptocurrencies, their technology supports the industry, and Nvidia benefits as a result. The company regularly fills large orders from cryptocurrency mining operations that use Nvidia GPUs in mining farms.
Exchanges or brokers
Cryptocurrency exchanges and brokers facilitate the flow of trading within the industry. These entities provide liquidity to the market by matching buyers and sellers together and allow for the free-flow cryptocurrency trading between market participants. As the industry grows, so too does the business of crypto exchanges. Therefore an investment in crypto exchanges or brokers is akin to an investment in the crypto industry itself. While Coinbase was the first crypto exchange to go public, other exchanges could follow.
Companies with exposure to crypto
Some publicly traded companies have decided to hold their cash reserves in cryptocurrency as a way to stave off inflation and put their cash to work. The most notable of these companies are MicroStrategy and Tesla, both of which own over $1 billion worth of bitcoin. Purchasing shares in these companies gives you exposure to bitcoin via a publicly traded stock. To newly initiated crypto investors, investing in a well-established company like Tesla provides an easy onramp to cryptocurrency exposure.
Another crypto option
If you remain fearful of buying and holding cryptocurrency yourself, crypto funds are another great option to get exposure to this burgeoning asset class. With crypto funds, you offload the work of securing crypto assets in lieu of over-the-counter traded funds that are more similar to what you may already be used to investing. However, this doesn't come without a cost, as crypto funds are often priced at a premium to their underlying assets and/or come with management fees baked into their pricing.
At BitIRA, we know there isn't a one-size-fits-all solution for everyone. That's why we offer both cryptocurrencies themselves and crypto funds for purchase directly in an IRA which yields many tax benefits. Contact a BitIRA Digital Currency Specialist today to learn more and get started.