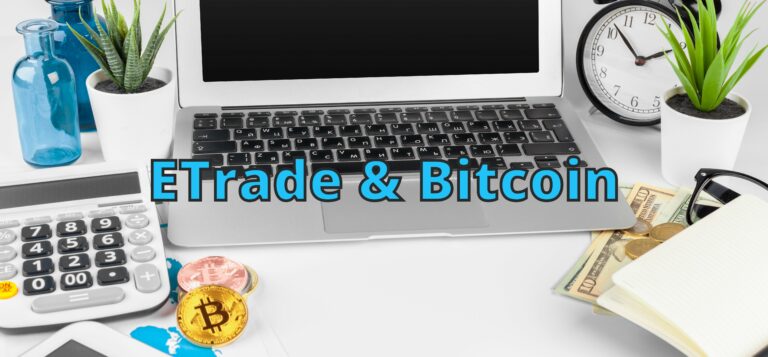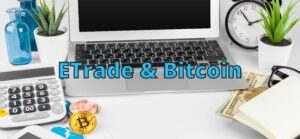 E-Trade has been on the bitcoin wagon for years. Yet, while it was one of the first online brokers to offer bitcoin futures trading, it still hasn't adopted digital assets fully into its business. Now that it's been bought by Morgan Stanley, E*TRADE may be on the path to offering more crypto services to its customers.
Common Questions
Can I buy bitcoin using my E*TRADE account?
No. E*TRADE customers cannot purchase bitcoin or other cryptocurrencies through the online broker at this time.
Are there other ways I can get access to crypto on E*TRADE?
While purchasing bitcoin directly isn't an option on E*TRADE, users can still gain exposure to the cryptocurrency by trading crypto futures on the CME market or over-the-counter funds like the Grayscale Bitcoin Trust (GBTC).
How does the Morgan Stanley purchase affect E*TRADE and bitcoin?
E*TRADE customers won't notice any differences in their investing accounts. It is still unclear whether the merger will create more opportunities for E*TRADE users to purchase bitcoin.
Can I buy bitcoin within my IRA at E*TRADE?
No. E*TRADE customers cannot hold digital assets within their retirement accounts on E*TRADE. To do so, you would need to transfer an existing IRA account into a bitcoin IRA, which would provide you access to the digital asset and maintain the tax benefits that come with an IRA account.
E*TRADE and Cryptocurrencies: A History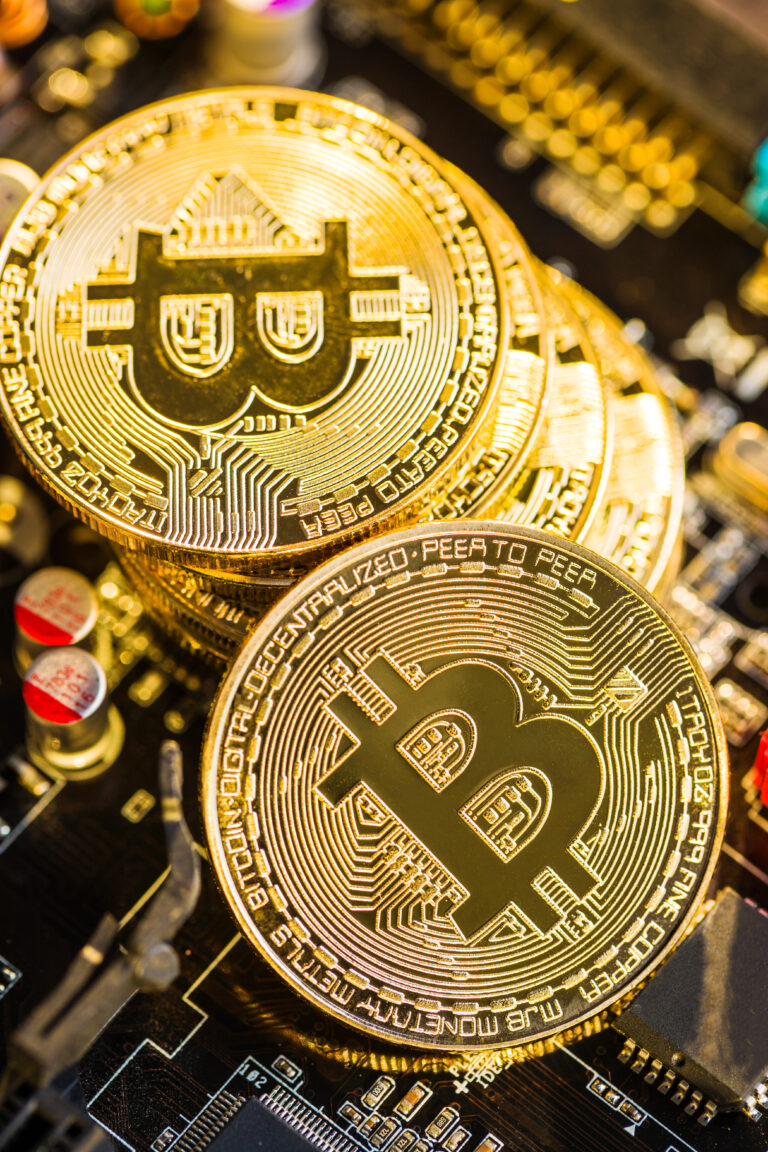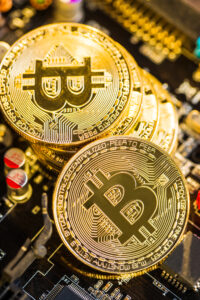 E*TRADE was one of the first traditional brokers to take note of cryptocurrencies and provide an outlet to digital assets for their customers. When the first bitcoin futures were launched on the CBOE in 2017, E*TRADE offered its customers access to trading on this new futures market (Note: CBOE bitcoin futures trading has since been discontinued). Just a month later, the company announced it would launch CME bitcoin futures trading. E*TRADE customers must have futures trading set up on their accounts to gain access to these derivatives.
Then
, in 2019, the company posted a series of publications written by the Financial Industry Regulatory Authority (FINRA), highlighting several areas of the cryptocurrency industry. These publications showed E*TRADE's willingness to engage with the public on bitcoin as an essential asset. Here are a few examples:
That same year, news leaked that the brokerage was close to launching its own cryptocurrency trading functionality for its users. This would have made E*TRADE the first mainstream financial institution to allow for such trading. However, this all changed in February 2020 when Morgan Stanley bought the company for $13 billion (the deal officially closed in October 2020). Currently, under the management of Morgan Stanley, E*TRADE's crypto plans were seemingly put on hold, with investors uncertain as to when bitcoin trading would become available through the brokerage.
Morgan Stanley and Bitcoin
Now that E*TRADE is a part of Morgan Stanley, the parent company's stance on bitcoin is just as important as E*TRADE itself. Historically, Morgan Stanley's relationship with bitcoin has run both hot and cold. On the bad side, the company fired several of its traders in 2019 for reportedly hiding cryptocurrency trading losses in excess of $100 million.
In March 2021, Morgan Stanley became the first big bank in the United States to offer its high net worth clients access to bitcoin via a private fund. The interest in this investment was so popular that it raised $29.4 million in its first 14 days. However, there are restrictions to these investments that require investment firms to have more than $5 million in assets and accounts more than 6 months old. Additionally, Morgan Stanley won't let investors allocate more than 2.5% of their net worth into digital assets. All in all, this seems like a very paternalistic approach toward customers.
Additionally, Morgan Stanley does have some roots in the crypto space, with several of its former executives launching the crypto derivatives trading platform Phemex. This could be a natural entry point into crypto for the company in the future.
What Comes Next?
Currently, E*TRADE customers will have to settle for bitcoin derivatives and crypto-adjacent companies for their crypto investments. While this does give some exposure to bitcoin, they aren't the same as purchasing crypto outright.
Futures
OTC Funds
Exchange-Listed Stocks

CME Bitcoin Futures (/BTC)
CME Micro Bitcoin Futures (/MBT)

Grayscale Bitcoin Trust (GBTC)
Osprey Bitcoin Trust (OBTC)
Bitwise 10 Crypto Index Fund (BITW)

Microstrategy (MSTR)
Coinbase (COIN
Riot Blockchain (RIOT)
Morgan Stanley has already proven its on the crypto train by offering its own fund to high net worth individuals. Therefore, it seems only a matter of time before the company's discount broker, E*TRADE, provides similar services to the rest of the retail trading community. Additionally, with increased competition from other discount brokers like Robinhood, who have already introduced crypto trading to their customers, E*TRADE has no choice but to make bitcoin available to its user base soon or risk falling behind the competition.
At one time, it seemed like E*TRADE was poised to introduce crypto trading through its brokerage. Unfortunately, this has stalled, likely due to its merger with Morgan Stanley. The company hasn't updated investors about a new timeline on this, but it could come sooner rather than later if the company wants to keep pace with the rest of the discount broker industry.
Still, even if bitcoin trading opens on E*TRADE, it's highly unlikely that the broker will allow such trading within IRA or retirement accounts. Buying bitcoin in an IRA requires a self-directed IRA (SDIRA) account, which traditional brokers like E*TRADE don't offer. Therefore, in order to gain both the tax benefits of a retirement account and access to bitcoin, you will have to use an SDIRA custodian and crypto storage provider like BitIRA instead. BitIRA allows anyone to rollover an existing IRA into a Bitcoin IRA or open a new Bitcoin IRA at any time.
E*TRADE and Bitcoin Timeline