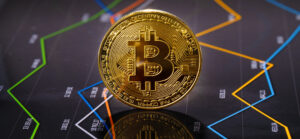 One of the only things more popular than bitcoin is arguing about bitcoin. There's a genuine debate raging about what real-world value bitcoin possesses. Bitcoin's price fluctuations are well-documented, but what does that say about the digital asset's intrinsic value?
If bitcoin does have real-world value, what factors would affect it? How these questions are answered significantly influences how we view bitcoin, its blockchain, and the growing world of cryptocurrencies.
What exactly is real-world value?
Any conversation about bitcoin's real-world value has to acknowledge the fact that on some level, bitcoin is valuable simply because people think it is. As of this writing, a single bitcoin is worth over $60,000 – roughly 30x the price of a troy ounce of gold – a testament to the public sentiment of bitcoin. But defining bitcoin's price (which is as easy as glancing at any exchange's latest ticker update) isn't the same as defining its value.
But when people ask questions about bitcoin's value, their precise meaning isn't necessarily clear. They might be talking about bitcoin's utility, in other words, how it can be used. Or, they might be speaking about something even more nebulous, like what bitcoin should be worth. Both of those questions are important. Individuals value different things, and they often value the same thing differently.
But ultimately, bitcoin's real-world value comes down to what people are willing to pay for it.
Bitcoin and Fiat values: More Than One Kind of Currency
Bitcoin is a cryptocurrency, which means we have to consider what it means to be a currency. So let's start with that.
Unbeknownst to many, there are three main types of money:
Commodity Money – Gold, silver, copper, and even lead all have an intrinsic value. A nugget of gold has value, and a coin struck from that nugget holds value in a different form. Institutions that issue money made from commodities rely on it to maintain its value because of the underlying commodity. Gold is the classic example. Gold coins are worth money first of all because they're gold and only secondarily because a certain government or bank issues them. Essentially, all forms of commodity money are valuable not because you can exchange them for goods or services, but because they have some form of utility in and of themselves.
There aren't many real-world examples of commodity money any longer. One example comes from U.S. prisons, where inmates aren't allowed to have money. For decades the prevailing currency was cigarettes, but in 2004 smoking was banned in prisons. The new commodity money is "macks," mylar foil packets of mackerel.
Representative Money – If you don't want your commodities just floating around the market as a currency, you can try representing them with something else. The U.S. dollar was, for many decades, based on the gold standard. You could take a paper dollar to the U.S. Treasury and redeem it for an equal value of gold. The paper money was backed by gold because it represented the same value in gold held in the treasury. You can see the benefits of representative paper money over coinage: Extremely large sums can be exchanged without the burden of lugging sacks of gold or silver coins around.
The drawback of representative money is the temptation on the part of the issuing government to simply print more paper dollars than it has gold to back them. This temptation seems irresistible, and in our history, representative money has always eventually become…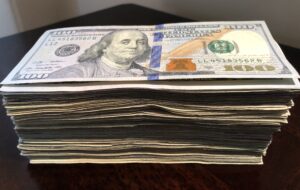 Fiat Money – "Fiat" comes from the Latin phrase, "let it be done." Today, we use the term to describe an arbitrary order, decree, or resolution. Over time, governments decided to issue more paper currency without additional gold reserves. These "new" paper notes had the same value as the "old" fully-backed paper notes only because the government said they do (hence "fiat," or "because I say so"). . Eventually, paper currency was no longer tied to gold reserves. The only thing backing the paper money was faith in the government issuing the currency to maintain its value. This is fiat currency, and it remains the main form of daily currency used in today's global financial system. Most nations still have central bank reserves that hold gold, along with other national currencies. However, the actual value of fiat money comes from faith in the stability and prosperity of the issuing nation. Nothing more.
Storing value vs. scarcity: finding the perfect balance
Money functions as a way to store value, to preserve today's productivity for future spending.
Lots of different things can store value. Land stores value well, but it's hard to exchange land for daily purchases like groceries. Therefore, sound money must be a good unit of exchange and easily divided into smaller pieces to make it easily transferable.
At the same time, the rarer things are, the more value they typically have – that's one of the attractions of land ownership. This is the idea of scarcity. Like all forms of currency, bitcoin has to find the balance between being divisible and easily exchanged and being scarce and therefore more valuable.
Scarcity
People and companies mine bitcoin. But unlike the gold miners of old California, bitcoin miners know precisely how many coins are left in the mine. Once all mining is complete, there will be 21 million bitcoin. Bitcoin mining will continue until the last bitcoin is mined and the supply cap is reached. After that time, there will be no more bitcoin mining since there is a fixed supply, which has been exhausted.
This supply cap is the basis of bitcoin scarcity and what makes it an attractive store-of-value asset. And, unlike other currencies like the U.S. dollar, the market will always know the supply limit of bitcoin, making it more predictable.
Divisibility (unit of exchange)
The U.S. dollar can be easily divided into half-dollars, quarters, dimes, nickels, and pennies (and larger denominations up to the $100 bill). This divisibility is one factor that's important for a currency, as its users need to be able to break down the currency into smaller units to transact for daily purchases.
Bitcoin is more divisible than any other currency on the planet. A single bitcoin can be divided into one hundred million pieces. The smallest unit of measure in the Bitcoin economic system is a satoshi or "sat" worth 0.00000001 BTC.
To put a Satoshi into perspective, if bitcoin's price were $1,000,000 per coin, a Satoshi would be worth just $0.01. In other words, for the foreseeable future, a single U.S. dollar will purchase hundreds of sats.
Together, these two factors – divisibility and scarcity – make bitcoin an appealing global currency for the digital age.
Value today and value tomorrow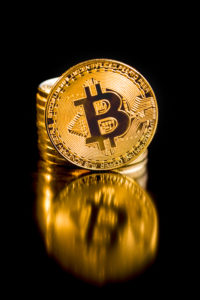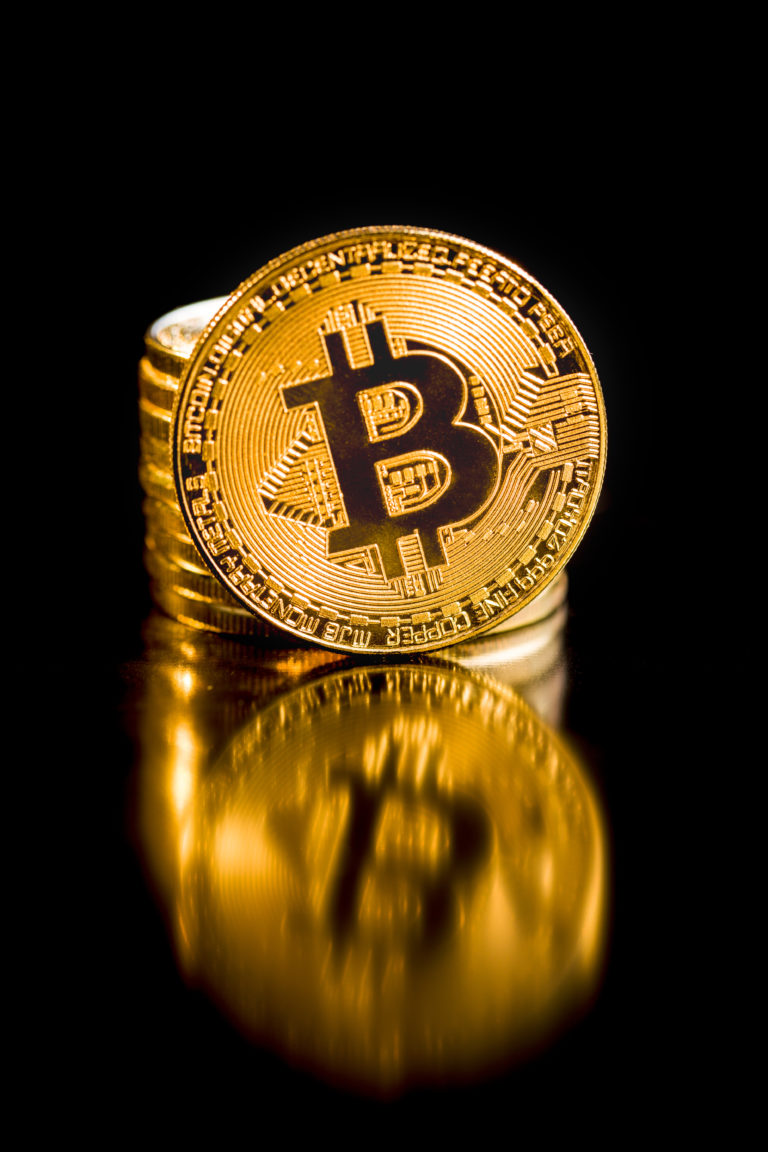 Does bitcoin have value today? Yes, many agree. Does it have utility as a way to store value? Also, yes, as proven over the last decade. But those aren't the only ways bitcoin and other cryptocurrencies have value.
Blockchains have some real-world utility intrinsic to their design. These distributed ledgers can store transactions and other data in an immutable, trustless manner. Coupled with additional functionality like smart contracts and decentralized applications, blockchain networks have the potential for extensive functionality in the coming years. In theory, this could make some cryptocurrencies more like commodities with inherent value.
Bitcoin itself faces several scalability issues. Projects like the Lightning Network aim to address those issues and give bitcoin even more real-world utility, adding value in the future as part of the growing world of cryptocurrency and blockchain.
Bitcoin and real-world value
Boiled down to its essence, bitcoin's value today is based on however the market currently prices bitcoin. Yes, bitcoin is a volatile asset, and its price changes daily. Still, to a large degree, market participants have spoken in determining that the digital currency is a solid store-of-value asset and medium of exchange.
However, just because bitcoin has value today doesn't mean that another cryptocurrency can't surpass it in value and utility. Therefore, bitcoin must continue to evolve and prove its worth to hold its value in the decades to come. Price is what people are willing to pay for it; value is a more nebulous concept involving utility and potential, which also comes down to opinion.
For more information about bitcoin, click here.