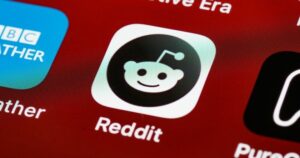 One customer's journey to BitIRA. Reddit has a lot of subreddits exploring crypto, from the incredible r/CryptoMarkets or r/Bitcoin to the super-specific r/CryptoKitties or r/LivingOnBitcoin. If you're old enough to remember the days when you could actually trust Amazon's product reviews, well, that's what today's Reddit has become. A place to go for guidance, for advice, for honest input on just about anything. 
Even digital IRAs.
One Redditor, BTC401k, did their due diligence and research before deciding to work with BitIRA. After hearing from more than a few Redditors who first heard good things about us on Reddit, we did a little investigating. Here are some of the things BTC401k told Reddit about BitIRA…
Reddit:  Has anyone rolled their 401k into Bitcoin?

BTC401k: "Yes. Did it a few years back. BitIRA. Rolled one of my retirement accounts there and so far, great decision. You just contact BitIRA and they help you through the process."
Reddit: Has anyone put Bitcoin in a self-directed roth IRA? If so, what site did you go through? Also, are you able to keep it in your own cold storage on just keep it on the site?

BTC401k: "BitIRA. They hold it in cold storage. Yearly fees for their service."
Reddit: I want to cash out my 401k to buy bitcoin.

BTC401K: "There are IRAs that you can rollover to and buy crypto. BitIRA, Bitcoin IRA and others. You will have to pay fees when you buy, sell and for them to be your custodian. The benefit is not paying taxes on that money or your trades until you cash out when you retire. Just Google Bitcoin IRAs and do some research. I chose BitIRA and have had a good experience with them."
We found this pretty interesting. BTC401k was sharing personal experiences with no incentive beyond helping fellow Redditors. This isn't a paid promotion or an elaborate astroturf marketing campaign. BTC401k is simply one delighted BitIRA customer who's also active on Reddit.
Intrigued (and not a little flattered), we reached out to BTC401k and asked for a more detailed interview. Based on the answers to questions on Reddit, it seemed like this customer had definitely done their homework and had a lot of insights to offer the crypto community. 
Here's our conversation…
BitIRA and Reddit user BTC401k
BitIRA: Before you reached out to BitIRA, what was your level of interest in crypto? Had you bought cryptocurrencies before?
I was already an owner of crypto when I contacted BitIRA. I got into the crypto space in 2017.
BitIRA: Take me through why you decided to invest in crypto within your IRA.
After learning about Bitcoin during the 2017 bull market, I decided that Bitcoin was a long term investment that I wanted more exposure to. I transferred one of my previous employer's IRA's to BitIRA. Since doing this, I have decided to take control of my other IRA's and have moved them all to self directed accounts. Bitcoin and BitIRA spurred me to take more ownership of my money and my investments. [emphasis added]
BitIRA: Why did you choose BitIRA? How would you describe your experience working with BitIRA?
I chose BitIRA after researching the different Crypto IRAs available. The security, fees, and history of the Preferred Trust Company helped make my decision. I have had nothing but good experiences with BitIRA. Everyone I have spoken to was very polite and professional.
BitIRA: Which coin is your favorite? Why?
Bitcoin is my favorite due to its history, longevity and the fact that it steers the market.
BitIRA: If you could tell the rest of the world one thing about cryptocurrencies, or crypto investing, or digital currency IRAs, what would it be?
Everyday, cryptocurrencies become more ingrained in society. Everyone will at some point have exposure, whether it is direct or through alternate investments; such as mutual funds or stocks of companies that have ownership/relation to crypto. Take control of your investments and directly manage your exposure to this growing asset class.
There's one thing you should know… We had no idea this customer would become an advocate for BitIRA and tell Reddit how great we are. The real reason BTC401k had such a positive experience with is is simple:
BitIRA treats all our customers this well.
It doesn't matter if you're a social media influencer with seven million followers or a billionaire or a retired high school teacher. Here at BitIRA, you're royalty. We believe you deserve to understand your options, make an educated choice about your retirement savings, and, should you choose to take control of your investments, we'll help you. (We even have a records department to take care of the paperwork.)
We strive to give every BitIRA customer the kind of experience they'll want to tell their family, friends and social networks about. In that way, BTC401k is exactly like you.
If you're ready to learn more about diversifying your retirement savings with a cryptocurrency IRA, we're here to help. Contact BitIRA today and we'll treat you like Reddit royalty.