Heading into tax season, many of our readers told us how confused they were about reporting crypto transactions on their tax returns. We heard you, and so we partnered with seven crypto tax specialists to answer your questions. We asked you to send us the income tax questions that concerned you (for the 2018 tax year). We are publishing many of your questions here (anonymously), along with answers from the crypto tax professionals! You can read the bios of these specialists at the bottom of this article.
And for even more answers to tax questions, be sure to check out our 2020 tax expert Q&A.
Article Content
Ask a Tax Question
Got a crypto tax question you'd like to have one of our partner tax experts answer in a future post? Submit in the form below.

Deductible Losses
---
"I have some bitcoin in 2018 loss money have not sold. Do I have to report the loss for 2018?"
If you lost money, but did not sell or transfer the bitcoin you do not have a taxable or in this case loss event, so you do not need to report the loss.
–Andrew Kernosky, Archer Tax Group
"If the value of my bitcoin has gone down, can I deduct the loss?"
Merely holding bitcoin when the value of it goes down isn't considered a taxable transaction that can be deducted. In order to be able to deduct a loss, the bitcoin must have been converted back to fiat OR traded for another cryptocurrency when the value of the bitcoin was less than what it was purchased for.
–Austin and Justin Woodward, TaxBit
"Do I need to pay taxes although I have lost more than half the value without selling anything?"
This would depend on what taxable events occurred before & after the value dropped, but potentially not. If you have realized your losses (that is, you sold/traded/spent coins that went down in value), then you are able to deduct those losses; however, if you have coins that went down in value but are just holding all of them, then you are not able to deduct those losses until you realize them. In order to determine if you are in an overall gain or loss position, you will need to consolidate all of your transaction history, reconcile it, and then calculate your total taxable gain or loss for the calendar year.
–Laura Walter, Crypto Tax Girl
"Can I claim my losses if I had no gains?"
General property tax law applies to the treatment of crypo-currency for reporting of gain and losses. Investment in crypto-currency is, generally, capital asset. If Taxpayer had a gain for the year, the losses can be used to offset the gain. If Taxpayer did not have any gains, or if the losses exceeded the gains, Taxpayers may claim a loss in the year the loss but are limited to $3,000 loss per year, of $1,500 if married and filing a separate return. The suspended losses carry forward to future years.
–Ani Galyan, Galyan Law
"Does a 'wash sale' apply to crypto in taxes?"
Like most issues in crypto transactions this is not defined in tax law. Wash sales are a concept in property and securities transactions. I try to follow the rules around property transactions to guide the positions my clients take in crypto transactions. It is my opinion that a conservative position to take in crypto transactions is to follow the wash sales rules. This is by no means a settled rule.
–Gary Craig, dbbmckennon
Minimum Threshold
---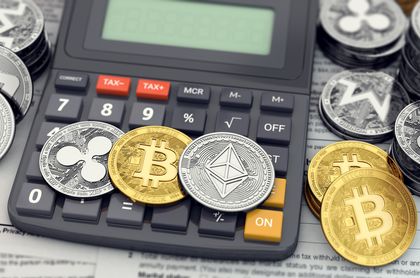 "Say I sold an asset for a $10 profit. Do I have to pay tax on that amount? My question is what is the minimum in gains that I have to worry about paying taxes for?"
Yes, you are responsible for reporting any gains or losses from investments you make. Such gains or losses are commonly referred to as "capital gains or losses," and are reported on an IRS Form 8949. The IRS does not have a minimum dollar threshold as to when capital gains and losses must be reported, but rather require that all gains and losses be reported, regardless of size.
–Austin and Justin Woodward, TaxBit
"What if you have less than $10,000 and haven't redeemed anything? Do you still need to report a form?"
There needs to be a reportable event, and merely holding assets during the year does not constitute a reportable event. However, in the crypo-currency space, Taxpayers often confuse as to what is merely holding. Where taxpayer trades one type of coin for another type of coin, for example taxpayer uses BTC to purchase DOGE, the activity is a reportable event, even though there was no cash received. In addition, Taxpayers have a reportable event if they use BTC to purchase everyday items such as coffee. Currently, the IRS does not provide for a de minimis exception for crypto-currency reporting.
In addition, the Internal Revenue Code and the Bank Secrecy Act impose information reporting related to specified foreign financial assets and foreign financial accounts. Taxpayers should be mindful of digital assets held in exchanges which are outside of the United States. Accounts with foreign exchanges, example Binance, may subject the Taxpayer to information reporting under both Form 8938 and FBAR, if the threshold for each form is met. Penalties for failure to file these information returns start at $10,000. The Service imposes these penalties simultaneously, even though the failure to report was for the same account on separate forms.
–Ani Galyan, Galyan Law
"I did not do anything with my account last year. Does it mean that I don't have to file for the crypto for 2018?"
If you did not: make any trades, mine any crypto, or spend any crypto – then yes you do not need to file anything related to crypto on your tax return in 2018. However, if you had over $10k at any time on a non-US based exchange you may need to file an FBAR with the Financial Crimes Enforcement Network (FinCEN), or if you had over $50k on a non-US based exchange you may need to file a FATCA.
–Zac McClure, TokenTax
"I did not sell any Bitcoin or change anything with my account. Do I need to report anything to the IRS?"
I think this questions is asking, in essence, what is the difference between a realized or unrealized gain or loss on property, in this case a cryptocurrency?
When the value of your crypto currency account changes year over year, but you have not transacted, this is a transaction that is most likely not reportable to the IRS. This would be an unrealized gain or loss.
–Gary Craig, dbbmckennon
Transaction Types
---
"Does moving crypto currency off of an exchange and on to a hot or cold wallet constitute a taxable event? (I believe a certain crypto tax software must think so…)"
Maintaining your assets on a wallet off the exchange is not a taxable event. That would be the equivalent of taking cash from a bank account and holding it in a safe deposit box. A taxable event arises when one type of asset (property) is exchanged for another asset (property). Clients should never rely solely on crypto tax software as these programs generally do not recognize events such are manual move of assets. Often the software categorizes these activities as a sell.
–Ani Galyan, Galyan Law
"So do I only pay taxes in Crypto Currency when I transfer Crypto profit into a Bank Account, Wallet or Pay Bills, Purchase Items, Assets or Products?"
In the United States, tax implications from cryptocurrency arise anytime cryptocurrency is sold for fiat, traded for different cryptocurrency, used as a means of payment, or received in return for goods/services. Transferring cryptocurrency to and from exchanges and hardware wallets are not taxable transactions.
–Austin and Justin Woodward, TaxBit
"I bought a mining package for ethereum for $5k. I haven't traded or anything. At the end of the year I only have $150 in my account. Do I take a loss? I have no idea what to do with this situation."
You would have to attach a Schedule C to your 1040 Individual Tax Return. On the Schedule C you would claim the $150 mined as income and subtract the $5,000 paid as an expense, resulting in a business loss of $4,850. You could also add in computer expenses or telephone expenses to further boost your loss. If you go this route, you will have to make sure that you are acting in a business capacity and not just a hobby, otherwise your losses will be limited to your income.
–Andrew Kernosky, Archer Tax Group
"I'm just starting to invest in Eth and Arbs on Arbitraging.co, which is an Abot [automatic bot] doing the investing automatically for me. For tax purposes, how am I going to keep track of buys/sells done for me that I don't even know about? Or do I just keep track of how much I have put into the program to invest, and then the profits I make each month?"
If you are able to export a CSV or excel file showing all of the trades that happened, then you would use those records when calculating your taxes. If not, then you will have to do your best with the information that you do have, which is coins going in vs coins coming out.
–Laura Walter, Crypto Tax Girl
Digital IRAs
---
"I have bitcoin and Ethereum in an IRA and didn't sell any coins in 2018. I lost about $10,000 in this investment. I believe I can claim this as a capital gains loss, but have no idea how to go about doing that. What should I do?"
With the 2017 Tax Cuts and Jobs Act (TCJA) taxpayers can no longer deduct IRA losses on their schedule A. IRA losses do not apply to capital gains outside of an IRA.
–Andrew Kernosky, Archer Tax Group
"All my Crypto/IRA accounts lost value. How to present it for tax return purposes?"
First, IRA accounts are different than ordinary accounts. IRA accounts can gain or lose value but even recognized capital gains and losses don't need to be reported on your tax return. Next, the realized gains and losses on your non-IRA accounts DO need to be reported to the IRS. The key word there being *realized.* This is because "losing value" doesn't matter for taxes, it's about what gains and losses were actually "realized" via a sale, spend, or other disposal. For example, if you bought one bitcoin for $10k in USD in January 2018, and never sold it, your account would've lost value but nothing needs to be reported on your tax return because only taxable events need to be reported and neither buying crypto with fiat nor holding crypto are taxable events — even if the asset drops in value while you're holding it.
–Zac McClure, TokenTax
"There were a lot of service fees associated with transferring money [to my IRA] and service maintenance fee. What do I need to do to with all of this for 2018 tax filling?"
You may want to talk to your tax preparer about filing a 266 election. This allows you to increase the tax basis of the asset you are selling by the price of the maintenance fees. This will decrease your gain or increase your loss. Again this is not actually well defined in tax law surrounding crypto.
–Gary Craig, dbbmckennon

Recording, Reporting, and Requirements
---
"I'm curious how to go about paying taxes on crypto assets for 2018. What forms do I use and what software should I use or how should I determine what taxes are owed?"
Good questions! The first step is to consolidate all of your transactions across all of your wallets and exchanges. I recommend that you use Cointracking.info for that. After you have consolidated all of your information, you need to reconcile it to make sure none of the transactions are missing or are classified incorrectly. And then finally after everything is balanced out and your current holdings match the balances that you have on your exchanges and wallets, you can pull the tax report. The tax report shows your gain or loss on each transaction, but you don't need to report every transaction on your tax return. I usually combine the gains and losses per coin, and then list them out separately on Form 8949.
–Laura Walter, Crypto Tax Girl
"Is there both state and federal taxes due for capital gains?"
In California, Taxpayers are required to report capital gains and losses for state income tax purposes. In addition, unlike federal law, California does not distinguish between long-term and short-term gains. Therefore, unlike federal law, California does not provide a special tax break for long-term capital gains. State implications for capital gains is specific to each state and clients should check with a tax advisor within their state for specific rules applicable to property transactions in that state.
–Ani Galyan, Galyan Law
"Am I going to need to pay quarterly tax payments as a self-employed person on my profits?"
The IRS requires that estimated tax payments be made throughout the year. In order to avoid penalties, an individual must make estimated tax payments throughout the year in the amount of 90% of an individual's current tax year liability (which is an estimate at the time quarterly payments are made), or 100% of an individual's prior year tax liability.
–Austin and Justin Woodward, TaxBit
"In this scenario I purchase Bitcoin with dollars sent to my Abra wallet, and I attain an initial a buy price. When I transfer the Bitcoin to an exchange, say, one week later presume the value of Bitcoin has risen. Next I buy an altcoin with a Bitcoin pairing and sell these coins several months later (incurring short term capital gains — necessary evil). Say I hold the Bitcoin on the exchange for two days before buying another altcoin. Let's say Bitcoin has again risen during that period. To wrap up, I close out the second trade for a profit, and send the now larger valued Bitcoin back to my wallet and convert it back to dollars. My concern is do I have to record gains and losses for every time I use Bitcoin pairing to trade and convert to and from fiat currency? Is it acceptable to avoid all the small calculations, and just keep a dollar basis amount to figure a gain or loss at the time my Bitcoin converts to dollars? This amounts to say, paying a gain on the altcoin sales and a gain on all the Bitcoin conversions and final sale. I'm using all 'gains' for this example."
The correct way to report this is to report the proceeds, cost basis, and gain/loss on EVERY SINGLE one of these sales. It is not ideal to aggregate and do a summary entry at the end of the four trades if it's possible to avoid. It might seem like a lot of reporting but, as you pointed out, due to the the prices of cryptocurrencies fluctuating during this set of taxable events it really is preferable if you report every single taxable event separately (and even split taxable events into smaller chunks if you're selling multiple tax lots at once). This is obviously very hard to do without some type of cryptotax software. With software you just enter the 4 trades and it takes care of all of the calculations, USD spot price lookups, and tax form creation for you!
–Zac McClure, TokenTax

Special Considerations
---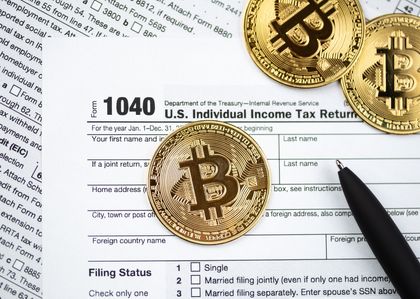 "What's the best way to avoid having to pay taxes on your crypto profits?"
Simply put, planning makes all the difference. Many recognize profits when they trade crypto to crypto, even if they did not take out fiat from their accounts. However, one way to unlock the value of your crypto portfolio is to use a crypto backed loan to get fiat without selling your assets. If you are able to reinvest your capital gains within 180 days of the sale in a Qualified Opportunity Zone, you can defer recognizing the gain until 2026. The longer you hold the investment in the QOZ, you will receive an increase in basis of 10% in 5 years, an additional 5% after 7 years for when the tax is due in 2026. If you hold the investment for 10 years your basis becomes the fair market value.
–Andrew Kernosky, Archer Tax Group
"Is there any validity to the rumors that certain crypto "CURRENCIES" (not tokens) will NOT be taxed? (Bitcoin, Bitcoin-Cash, Litecoin , Digibyte, etc)?"
No, at least not for now. As of right now, all crypto is considered property, so you need to calculate and report your gains and losses on each taxable transaction.
–Laura Walter, Crypto Tax Girl
"I know if you have over $10,000 in a foreign exchange like Binance, you have to fill out special forms. For those who have crypto on foreign exchanges like Binance, can you review tax implications?"
This is specifically not a tax and IRS question as much as it's a Treasury Department regulation question. As a US taxpayer one is required to report for informational purposes your foreign assets. An overseas crypto account is a foreign asset. The US taxes US taxpayers on their global income, so when a taxpayer realizes income on these overseas accounts, it is reportable to the IRS, and taxable.
The penalties for underreporting tax on overseas account and not disclosing foreign assets are quite stiff, and can be considered criminal.
–Gary Craig, dbbmckennon
"What is the best way to give a valuation of 2018 Cryptos for my required RMD in 2019 for 2018?"
You could use software that tells you the exact USD value as of 12/31/18. Or if you're doing the calculations on your own you could get the prices from consensus volume weighted market value closing price as of 12/31/18 on publicly available crypto sites like CoinMarketCap or CryptoCompare.
–Zac McClure, TokenTax
---
For more information about paying crypto taxes, also visit our Cryptocurrency Tax Guide.
---
Tax Specialist Bios
---
We want to thank the seven crypto tax professionals that helped answer our readers' questions for the 2019 tax season. Below is information about the professional background of each specialist.
Gary Craig, dbbmckennon
Gary W. Craig MS, CPA is the tax partner at dbbmckennon. His practice is focused on business advisory, advising entrepreneurs and the taxation of emerging transactions. Gary has 20 years of tax and accounting experience. dbbmckennon is a full service CPA firm with a PCAOB certified audit practice. The firm is a leader in equity crowd funding transaction advisory.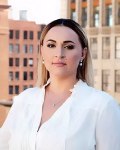 Ani Galyan, Galyan Law
Ani Galyan is an attorney and Certified Tax Specialist with the State Bar of California. In addition, Ani is a certified public accountant admitted to practice in California. She also holds a Masters in Tax Law (LL.M). Ani was recognized as Southern California Super Lawyers "Rising Star" in 2016 through 2019. Ani focuses her practice in the area of tax law for federal, state and local tax compliance, tax disputes, and tax crimes. Part of her practice focuses on advising clients on cryptocurrency IRS reporting obligations and navigating the complex reporting requirements for cryptocurrency investors.
Ani obtained a B.S. degree in 2005 from USC in Accounting, a JD, Cum Laude, from Loyola Law School in 2012 and an LLM with Highest Distinction from Loyola Law School in 2012.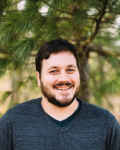 Andrew Kernosky, Archer Tax Group
Drew is an IRS Enrolled Agent and has a background in tax consulting, tax resolution, and crypto currency. Based in Longmont, CO Drew is connected with the local crypto community and has spoken about crypto taxation at several events including EthDenver, DisCon, and ChainXchange. For the last 3 years he has owned Archer Tax Group, but he has more than half a decade of tax experience. He received his Bachelors of Arts in Finance from Western Michigan University. Born and raised in Michigan, he is a big fan of snow and being out on the lake. In his free time he loves to ski, camp, and hike with his family.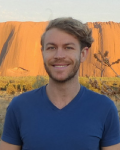 Zac McClure, TokenTax
Zac had an eclectic career before starting TokenTax. After a 2-year stint in Investment Banking he joined Teach For America where he taught math infused with personal finance and entrepreneurship – two passions that make up the foundation of TokenTax. The company currently works hard to teach clients about advanced tax topics such as accounting methods, tax-loss harvesting, retirement planning and portfolio diversification. Previously Zac also worked for social enterprises in Zimbabwe, Zambia, Madagascar, and India, as well as Social Impact investment firm Imprint Capital, Bain, and Elsevier. He earned an MBA from Wharton, and also holds degrees in International Finance and Accounting from USC.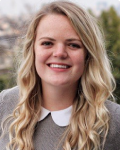 Laura Walter, Crypto Tax Girl
Hi! I'm Laura and I am a CPA and cryptocurrency tax specialist. I am here to bring tax clarity to those who currently hold crypto, or to those who are looking to do so in the future. My goal is to make cryptocurrency taxation simple and easy to understand. I have helped over 600 people with their cryptocurrency tax needs, and I would love to help you too. I offer tax consultations, crypto gain & loss reports, tax returns, tax advisory services, and I offer free crypto tax girl on Twitter @cryptotaxgirl. Feel free to reach out any time!
Austin and Justin Woodward, TaxBit
Austin is a certified public accountant ("CPA") with a master's degree in accounting from BYU, a top three accounting program in the US. Currently, Austin is the CEO of TaxBit, a cryptocurrency tax software company that automates tax calculations and tax form generation for cryptocurrency users. Prior to TaxBit, Austin was the controller and finance professional at Qualtrics, a multi-billion dollar software company.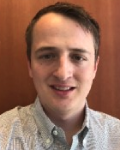 Justin is a licensed tax attorney with a law degree from the University of Chicago, a top four law program in the US. Currently, Justin is the tax compliance and legal officer of TaxBit, a cryptocurrency tax software company that automates tax calculations and tax form generation for cryptocurrency users. Prior to TaxBit, Justin completed a federal judicial clerkship, which included consulting with Fortune 500 companies on how to accept Bitcoin as means of payment.
---
Note: The information presented in the article above is intended for educational purposes only. It is in no way meant to offer financial advice, and specific guidance about how to properly pay taxes in each individual case should be sought from a certified accounting professional.
Looking for CPA Crypto professionals that might be able to help with your taxes? Check out our growing directory of professionals.