With cryptocurrency's recent rise to prominence among investors, many people look to crypto as an increasingly relevant part of their investment portfolios. Even though both crypto and stocks trade on exchanges, the two have major differences.
Stock exchanges are traditional paths for investing, while cryptocurrency exchanges represent a way to buy digital assets, a much newer investment.
Let's take a look at some other distinguishing characteristics that make crypto exchanges and stock exchanges so different.
Cryptocurrencies vs. stocks
A stock is a security representing fractional ownership of shares in a company. A cryptocurrency is a form of decentralized, digital currency that uses cryptography to enhance security and anonymity.
The main difference between cryptocurrencies and stocks is that with stocks, you own a portion of a company and the accompanying voting rights, receipt of dividends (if applicable), and the ability to sell your shares. With cryptocurrency, you own full or partial cryptocurrency tokens, which are ultimately just digital money.
In most cases, ownership of cryptocurrency tokens doesn't entitle you to any rights other than being able to sell or trade your crypto. Stocks are only tradeable on exchanges, while cryptocurrency can be traded on exchanges or via private transactions and withdrawn from crypto ATMs.
How do exchanges work?
An exchange is simply a platform where you can trade assets. Within an exchange, traders have assets to sell or cash to buy assets. A trade starts by specifying an asset, a price, and then placing an order.
When you place an order, a market maker on the exchange will match requests to buy an asset with requests to sell that same asset. Now, buy and sell orders aren't automatically symmetrical – at any given moment, there may be more buyers for a given asset than sellers. That's where market makers become important.
Typically, market makers are brokerage firms or other large financial institutions that have large amounts of money available for transactions. A market maker provides the necessary liquidity to fulfill mismatches between buyers and sellers when necessary. A market maker serves as a middleman, buying assets when traders don't want them and selling assets to buyers when other traders won't. Market makers don't actually want to hold assets, because they earn, profits from the bid/ask spread. Here's an example of a bid/ask spread: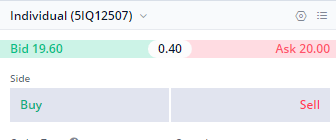 In this example, there's a 2% difference between what owners want to get paid for selling and what buyers are willing to pay for the same asset.
After the sell order by the market maker has been placed, the trade is complete, and you are now the new owner of that asset.
What is unique to stock exchanges?
Everyone who trades stocks knows that you can only do so through brokers, who act as intermediaries between buyers looking to purchase stocks and sellers looking to trade stocks. For the most well-known stock exchanges like the NASDAQ and New York Stock Exchange (NYSE), regular trading hours are between 9:30 AM and 4:00 PM Eastern Time Zone.
New buyers can begin trading on stock exchanges by opening an account with a brokerage firm and funding the account with cash. On a stock exchange, dollars are exchanged for the assets available on the given exchange: equity shares (aka stocks), mutual funds, exchange-traded funds, or bonds.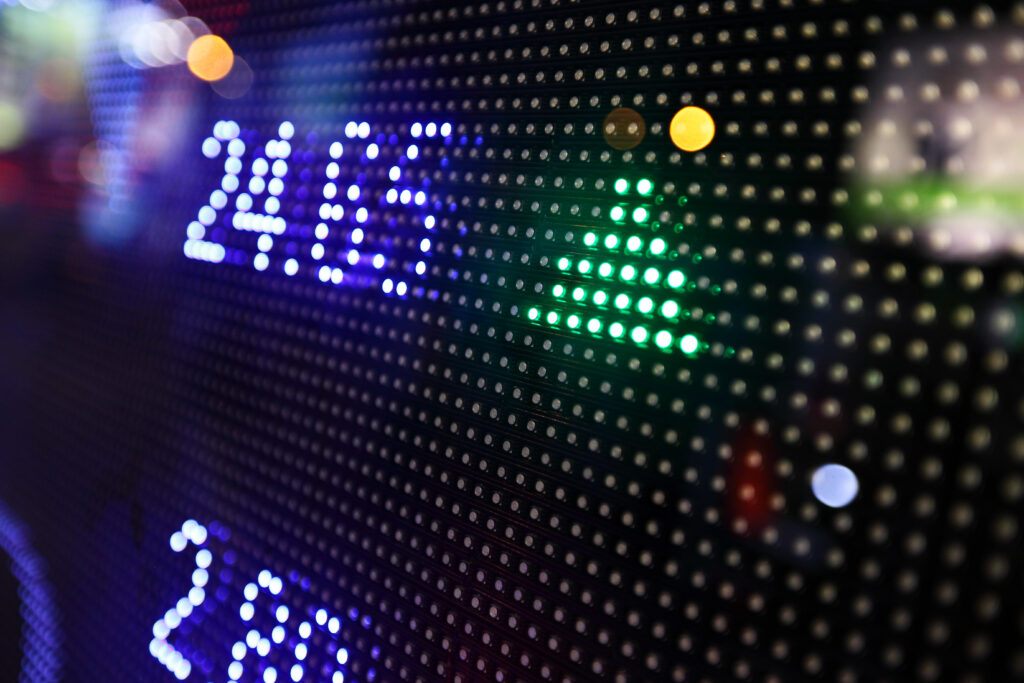 When an investor wants to purchase a stock, that investor exchanges money for someone else's stock shares or bonds. Since stock exchanges are highly regulated, every deposit and trade is reported to the government.
Stock exchanges are driven by a maker-taker structure, where makers (usually brokerage firms or other financial institutions) provide customers with liquidity to buy or sell assets. In exchange for that liquidity, market makers charge a fee calculated by the difference from the bid-ask spread. On stock exchanges, market makers on the leading exchanges like NYSE have to be approved by the exchange and undergo rigorous training and testing.
All stock exchanges also offer – at a minimum – a few different trade options. Market orders are simply buy or sell orders executed immediately at the current market price, whatever that may be. When a limit order is placed, a buyer or seller chooses the price and quantity of the asset they want to trade and an expiration (usually the end of the trading day). If that price is reached, the order will execute at the specified price or better; if not, the order will expire unfilled.
A stop order is very similar to a limit order. The only difference is that a stop order will execute as a market order immediately after the specified price threshold is crossed – in fact, they're sometimes called stop-loss orders. Unlike a limit order, there's no guarantee a stop order will execute above or below the specified price.
When any of these three order types are filled, the new asset is held in the owner's brokerage account. After two business days, the trade is considered settled and both the asset and the money exchanged for it are officially transferred into the buyer's and seller's accounts.
What is unique to crypto exchanges?
Like stock exchanges, cryptocurrency exchanges are platforms for exchanging assets (cryptocurrency tokens with each other and, in some cases, cryptocurrencies and fiat currencies). Unlike a stock exchange, crypto exchanges don't require a broker or a brokerage account for customers to trade assets.
Customers on a crypto exchange can fund a (digital) wallet directly. There are two types of crypto wallets–hot wallets, which are always connected to the internet, and cold wallets, which are offline storage like USB sticks.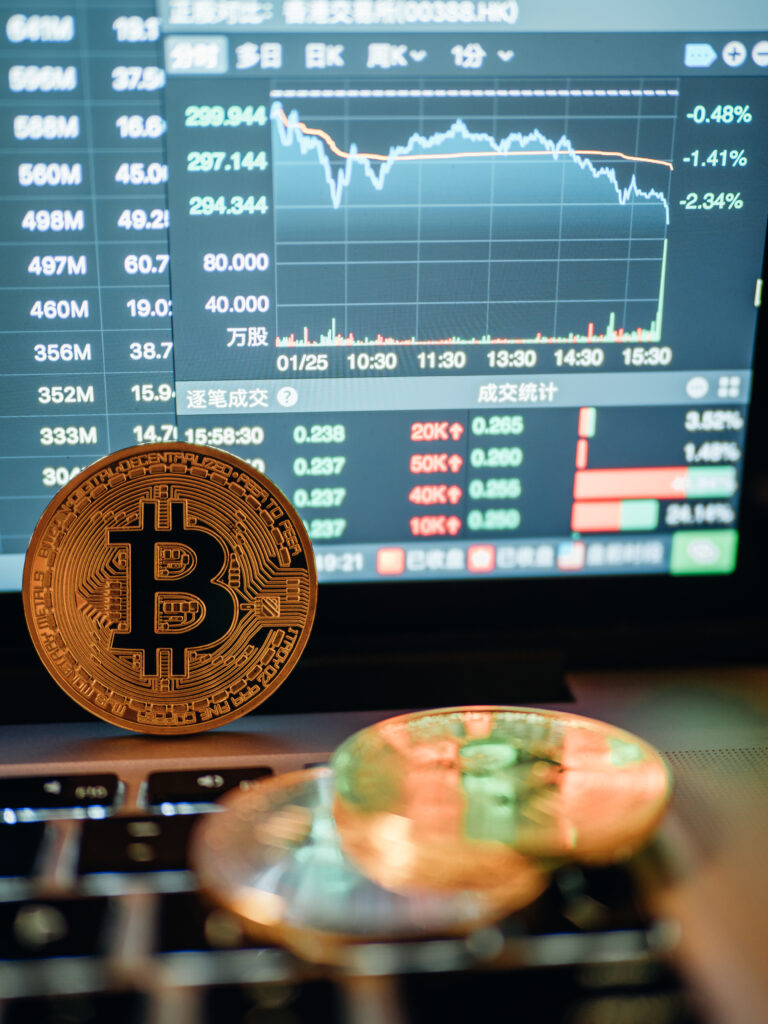 Crypto exchanges can also vary, with Centralized Exchanges (CEX), Decentralized Exchanges (DEX), and Hybrid Exchanges (HEX) offering investors different options for how the platform operates. In a CEX, hot wallets are primarily used with the custodian holding users' private keys. In contrast, a DEX relies heavily on cold wallets and users retaining their own private keys offline.
With crypto, owners can also move money between hot wallets and cold wallets. Moving stocks generally requires selling them for fiat currency and then transferring them to a different account.
On a crypto exchange, wallets are funded directly by users. Once funded, orders can be made using trading pairs of two cryptocurrencies or, with some exchanges, pairing fiat currency and cryptocurrency (like USD / BTC). Remember that not all exchanges allow you to buy crypto with fiat currency.
Another unique quality of crypto exchanges is how market makers operate. Market makers in crypto can be exchanges themselves, like Binance or Kraken. Alternatively, there may not be an actual market maker but rather, what is known as an Automated Market Maker (AMM). An AMM provides liquidity for decentralized exchanges by automatically matching buyers and sellers through the execution of smart contracts.
In an AMM model, users are incentivized to contribute to a liquidity pool, so anyone with a large enough quantity of a token can theoretically be a market maker. AMMs remove the intermediary from the equation, using an automated formula to allow buyers and sellers to trade directly with one another.
In comparison to stock exchanges, crypto exchanges are much more loosely-regulated marketplaces. Crypto exchanges trade 24 hours a day, 7 days a week. Stock exchanges are tightly regulated and monitored by the government to protect investors. The Securities and Exchange Commission (SEC) is a government arm dedicated solely to regulating the securities like stock exchanges. But, there is no comparable central authority providing oversight of crypto exchanges. However, cryptocurrency exchanges do have some regulations, such as Anti-Money Laundering (AML) and Know Your Customer (KYC).
Individual crypto exchanges can differ significantly, so much so that many DEXs don't even offer limit and stop orders. Depending on its size, a crypto exchange is also subject to slippage, which occurs when the executed price differs from the expected price when the order was placed. Slippage is different from the bid/ask spread which we covered above because the bid/ask spread is information you know before a trade. Slippage can only be determined in hindsight after your trade completes. On exchanges with less liquidity, or on thinly-traded cryptocurrencies, slippage is more common and more significant.
Finally, crypto exchanges are run by miners who are paid gas fees, while stock exchanges execute orders based on when they are placed. Gas fees are payments in the native token of the traded cryptocurrency, which incentivize miners to verify transactions. Users who pay a higher fee will have their transactions prioritized, and fees can be expected to rise during periods of high traffic.
| Criteria | Stock Exchanges | Cryptocurrency Exchanges |
| --- | --- | --- |
| Require a Broker | Yes | No |
| Private Wallet | No | Sometimes (DEX only) |
| Automated Market Maker | No | Sometimes (DEX only) |
| Fiat to Investment Asset Trades | Yes | Sometimes (Some CEX) |
| Non-Fiat to Non-Fiat Trades | No | Yes |
| Transaction Fees | Sometimes | Yes |
| Registered as Securities Exchanges | Yes | No |
| Open 24/7 | No | Yes |
| Market, Stop, and Limit Orders | Yes | Sometimes (mostly CEX) |
| Slippage | Yes | Yes |
| Trades Executed Chronologically | Yes | No |
| Direct Peer-to-Peer Trading | No | Yes (DEX only) |
Glossary of Terms
Exchange – A platform where buyers and sellers can trade assets
Broker – The intermediary connecting buyers and sellers in a transaction
Market maker – A provider of liquidity who profits on the bid-ask spread
Centralized (CEX) – A centralized exchange is a platform with an intermediary that connects buyers and sellers
Decentralized (DEX) – A decentralized exchange is a peer-to-peer marketplace where buyers and sellers can trade directly with one another
Bid/ask – The gap between the highest price a buyer will pay for an asset and the lowest price a seller is willing to accept for that same asset. Market makers profit from this spread.
Buy order – An order to purchase an asset at a specified price
Sell order – An order for the sale of an asset at a specified price
Market order – A market order is an order that is executed immediately, regardless of price
Limit order – An order to purchase or sell an asset that will only be executed if the asset reaches the specified price or better
Stop order – A stop order is an order to buy or sell an asset once a specified price barrier is broken. As soon as this happens, a stop order will become a market order and execute immediately at the current price. If the price barrier is not broken, the order will not be executed.
Crypto Pairs – Cryptocurrency assets that are tradeable with one another on an exchange. Common examples include BTC/ETH or BTC/LTC
Slippage – The price difference that occurs during the delay between the time an order is placed and the time it's executed; this change can be positive or negative.
Gas Fees – The cost (in cryptocurrency) a user has to pay for a transaction to occur in the network. This fee pays the miners who work to verify that transaction and add it to the chain.