Note: BitIRA does not currently offer Polkadot IRAs, though it may in the future. Currently, other crypto IRA types are available.
Ever since bursting onto the scene in 2017, Polkadot has been a significant player in the blockchain industry. And with the promise of scalability and connecting blockchain networks in a new and innovative way, it should come as no surprise that Polkadot has been highly touted for its technology.
Because blockchain networks currently don't communicate with one another, the industry is bifurcated and siloed in a way that is not efficient. With the help of Polkadot, blockchain networks could become interconnected in a way that has not yet been seen, which presents a huge value proposition to the entire industry.
What is Polkadot (DOT)?
The first generation of blockchain networks like Bitcoin and Ethereum can't talk to one another. Meaning, it's not possible to directly send data or funds between the blockchains in a direct manner. It's an unfortunate problem because the future web will likely consist of a multitude of blockchains interacting with one another regularly.
This is where Polkadot comes in. Polkadot connects blockchains to one another to allow for cross-blockchain communication. Anyone can easily create a blockchain network within the Polkadot ecosystem and have it be interoperable with other blockchains on the network. Additionally, Polkadot allows any existing blockchain to opt-in to its network of blockchains and interact with one another.
The network uses a slight variation on proof-of-stake (PoS), which it calls nominated-proof-of-stake (NPoS), to maintain security. The DOT token is the native token of the Polkadot network. By staking DOT to the network, users can perform several functions:
Governance of the Polkadot network
Staking for a network operation
Connect a chain to Polkadot as a parachain
History
Gavin Wood was an integral part of the founding team at Ethereum. However, while at Ethereum, Wood foresaw the network's limitations and its inability to scale in the future. As such, he saw that Ethereum, while important, would only play a small role in the entire crypto universe. Wood noted this in late 2015:
Well, it turns out that "Ethereum" (Frontier, eth, geth, whatever) is actually only a relatively small piece of the puzzle. The "kernel" of an operating system, if you like…There is only so much that one can do to propel the platform forward at this level.
So, in 2016 Gavin Wood left Ethereum to focus on a new venture that would solve the problems he previously encountered. Later that year, partnering with co-founders Robert Habermeier and Peter Czaban, they released the first version of the Polkadot Whitepaper.
Polkadot raised funds in a token sale on October 27, 2017, which brought in $140 million of funding to the project in just twelve days. When the DOT token started to trade on the open market in 2020, it immediately was a top-10 cryptocurrency on the market because of its potential to connect a multitude of blockchain networks together seamlessly.
The Decentralized Web
Along with the development of Polkadot, both Gavin Wood and Peter Czaban founded the Web3 Foundation, a nonprofit focused on research and development for the next evolution of the decentralized web. Today, the Polkadot ecosystem is backed by the Web3 Foundation and its grants that provide capital and support to foster the network's growth.
On the flip side, the foundation sees Polkadot as a critical partner in helping to further decentralize blockchain networks, which, up until now, have yet to follow through on their promise of true decentralization across the web.
The Web3 Foundation has funded a wide variety of projects that support and build tools on top of the Polkadot blockchain. Some of which include:
MixBytes – Benchmarking tool for Polkadot
Avado – Node deployment for consumer hardware on Polkadot
Zondax – Ledger app for Polkadot
Polkastats – Providing Polkadot network statistics
Node Factory – Metamask plugin for Polkadot
How Polkadot Works
There are several important pieces of the Polkadot infrastructure that are needed to make it function properly.
Relay Chain
As the central chain of the Polkadot ecosystem, the relay chain coordinates with the rest of the system to help facilitate the flow of transactions properly. This is in contrast to other networks like Ethereum where the main chain executes smart contracts. Users stake DOT tokens to the relay chain to help secure the entire network. The relay chain can be thought of as the central hub for the whole Polkadot network.
Validators
Validators stake DOT to the Polkadot relay chain and validate proofs from parachain collators. This process is how new blocks are added to the relay chain and then to all subsequent parachains (explained below). It is only through the help of validators that cross-chain transactions can occur. In this way, validators are like the bookkeepers of the entire network who confirm that all transactions are valid.
Parachains
Parachains are specific blockchains that store transaction data. They run in parallel (parallel + chain = parachain) to the relay chain (central hub) and allow for the scalability of the entire network. Parachains are secured by a collator, who maintains a full node of a parachain and sends the info back to the relay chain for confirmation. Think of parachains as mini-economies that hold their own individual ledgers, and all connected together via the relay chain.
Collators
These stakeholders keep parachains secured by compiling transactions from a parachain to coordinate with the relay chain's validators and are rewarded with DOT tokens for their work. Collators keep a full node — a program that fully validates all network transactions — for their parachain and a full node for the relay chain as well. Think of collators as the gatekeepers for each individual parachain who then relay transaction information up the flagpole to validators.
Bridges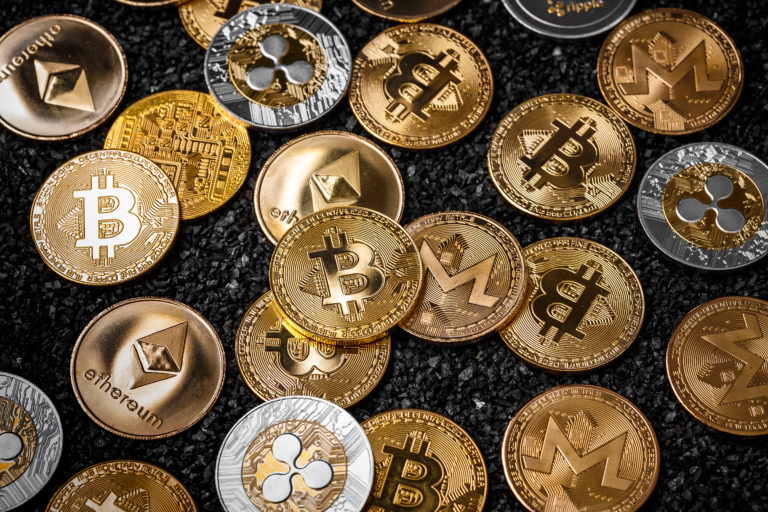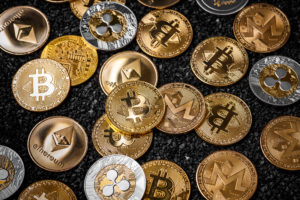 One of the main selling points of Polkadot is that it can communicate with multiple blockchain networks. Communication between various blockchain networks is thanks to bridges. Bridges create interoperability between
blockchain networks, allowing users to send and receive data between networks that otherwise would not talk to one another. Bridges can be secured in a centralized or decentralized manner, depending on their setup.
Ultimately, Polkadot hopes bridges will connect to blockchain networks like Cosmos, EOS, Ethereum, and even Bitcoin. This is what makes Polkadot a potentially ground-breaking blockchain project.
| | | |
| --- | --- | --- |
| What? | Function | Who validates? |
| Relay chain | Central hub of all transactions | Validators |
| Parachain | Individual blockchain ledger | Collators |
What's Already Built on Polkadot?
Kusama – Uses an almost identical codebase to Polkadot and is a de facto testing ground for other Polkadot projects.
Centrifuge – A DeFi protocol that connects real-world assets with the blockchain. Centrifuge works with MakerDAO, Circle, and Celo to facilitate lending and borrowing for anything from invoices to mortgages.
Polkastarter – A fundraising platform that allows for cross-chain token sales. Users can gain access to presale token events.
ChainX – A Bitcoin scaling solution to enable the trading of Bitcoin and Bitcoin derivatives directly with other cryptocurrencies without using a centralized exchange, all built on the Polkadot network.
What's next?
Recent news of Polkadot-related projects point to what could be next for the network:
Polkadot IRA?
Polkadot is hard at work in solving one of crypto's key pain points. As such, it could make Polkadot a tremendous long-term asset for any retirement portfolio. While Polkadot is not yet available in an IRA at BitIRA, it may be offered in the future.
If/when Polkadot IRAs become available, BitIRA will offer investment in this digital asset through Self-Directed IRAs, where you can hold alternative assets like Bitcoin while getting all of the tax advantages of an IRA account. If you already have a retirement account like a 401(k) or IRA at another broker, you also have the option to roll those accounts over into an SDIRA at BitIRA.
At BitIRA, we already offer various cryptocurrency IRA options, such as Bitcoin IRAs or Ethereum IRAs. Sign up for a free info guide about Digital IRAs, and receive a notification if Polkadot IRAs become available from BitIRA!