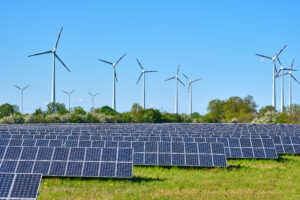 Cryptocurrency mining has been in the spotlight for its energy usage. Proponents of mining point to its necessity in securing decentralized networks, while detractors view this as nothing more than an unnecessary waste of valuable energy and resources. Now, the green energy movement has targeted crypto mining, which could make it harder for miners to operate across the globe.
Crypto's Energy Problem
When Satoshi Nakamoto devised a method of securing his decentralized network, at the time, the thought of green energy was not in his plans. Satoshi's Bitcoin blockchain was devised as a proof-of-work (PoW) decentralized network. In order to secure a PoW blockchain network, miners must use computing power to solve complex mathematical equations. In doing so, they uncover and verify transactions in a block and transmit the information to the rest of the network. The miner that completes this task is rewarded with newly minted bitcoin for their efforts.
In the industry's infancy — when there were significantly fewer miners — bitcoin mining could be done on any device, such as a personal computer. However, as PoW mining has grown, it started to require the use of energy-intensive hardware equipment. Today, almost all PoW blockchain networks require the usage of specialized mining equipment in order to be successful. This mining equipment is not only more expensive but uses vastly more energy than personal computers. Today, various nations mine cryptocurrencies in large-scale operations.
The energy consumed from cryptocurrency mining is enormous. According to recent estimates, Bitcoin mining consumes as much power as an entire country such as Norway or Pakistan. In fact, if Bitcoin were a country, it would be the 30th highest energy-consuming country on the planet.
Then there is the problem of the source of the electricity required for mining. For example, China-based cryptocurrency mining often utilizes coal as a source of energy. According to one study by the University of Cambridge, as of April 2020, 65% of all Bitcoin mining occurred in China, making it the world's largest mining country.
Bitcoin mining had become so bad in China that it was getting in the way of the country's attempt to curb its carbon emissions. Researchers found that Bitcoin mining is holding China back from its emission-reduction efforts. According to the research, "Under the Paris Agreement, China is devoted to cutting down 60% of the carbon emission per GDP by 2030 based on their 2005 emissions. However, according to the simulation results of the BBCE model, we find that the carbon emission pattern of Bitcoin blockchain will become a potential barrier against the emission reduction target of China."
Crackdowns on "Dirty Crypto"!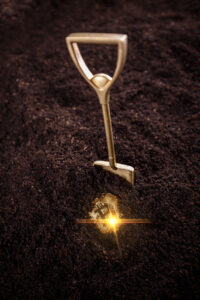 Even the Chinese, who haven't been too concerned about their energy consumption over the years, started to take note of the crypto energy problem and took action. Individual provinces where coal-based crypto mining is prevalent have banned all mining, forcing miners to take their equipment elsewhere. In China's Inner Mongolia region, this ban shut down 8% of the world's Bitcoin mining, which previously made it the biggest Bitcoin mining locality on the planet.
One way to combat the "dirty crypto" mined from coal and other sources is to track where individual tokens come from and put a price premium on crypto mined using green energy. Unfortunately, while miners are working hard to source their electricity from clean sources, no one is certain exactly how much crypto mining uses renewable energy, despite many studies.
Some investors have questioned whether the origins of individual tokens can be traced in an effort to value "clean crypto" higher. Well-known investor Kevin O'Leary has been vocal about his support for Bitcoin. He's made it clear he wants to see a new process where sustainably mined Bitcoin is valued differently than its counterpart. "I see over the next year or two, two kinds of coin. Blood coin from China, (and) clean coin mined sustainably in countries that use hydroelectricity, not coal…I'm going on the side of clean coin," said O'Leary.
What Green Energy Policies Could Mean for Crypto's Future
On the plus side…
Long-term sustainability. While such regulations could mean pain in the short term, they make the cryptocurrency industry more poised for long-term sustainability. For example, China's ban on coal mining has already forced miners to find other localities to mine sustainably, thereby diversifying the mining industry even further.
Creativity. This will also cause miners to get more creative with their ideas. We already see a myriad of ways that miners are using more sustainable energy sources to power their equipment. This ranges from solar power to natural gas flaring, and even to geothermal energy from volcanoes.
On the other hand…
Efficiency. It will take some time before miners are as efficient and effective using their new sources of energy. This will likely lead to a short-term reduction in mining hash power (and shorter transaction speeds), which measures the security of PoW blockchain networks.
Stability. While new energy sources for Bitcoin mining are promising, most are still untested. Furthermore, green energy like solar and wind power are less reliable than more traditional energy sources, and it's unclear how this will affect the reliability of green energy mined cryptocurrency.
What about eliminating energy usage altogether?
As Bitcoin attempts to work renewable energies into mining, other cryptocurrencies like Ethereum have gone a different route and are working to eliminate their energy consumption altogether.
Ethereum began as a PoW blockchain that had the same energy issues as Bitcoin. But in recent years, the Ethereum community started the long process of pivoting to a proof-of-stake (PoS) blockchain in which the network would be secured through economic means and not energy production.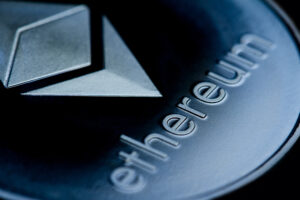 With PoS, entities stake their own cryptocurrency to the network for the opportunity to verify blocks. If these entities attempt to act maliciously, their staked cryptocurrency is lost forever, giving them an economic incentive to act fairly.
This process, known as Ethereum 2.0, has already started and could take the next several years to complete. It's estimated that when fully implemented, Ethereum 2.0 will reduce the project's energy consumption by 99%. With such a significant reduction in energy usage, many wonder if blockchains like Ethereum 2.0 will prove to be more useful and efficient in the decades to come.
Other Energy Concerns for Crypto
Because energy is the lifeblood of crypto mining, it stands to reason that adverse energy-related events will be harmful to the industry's sustainability. Take climate change as an example. The changing global climate has caused more extreme inclement weather than ever before. In Texas, blackouts across the state were so dangerous that they proved deadly in some instances. Unfortunately, the energy grid in Texas was unable to sustain this cold-weather event, and there's no telling when this could happen again. With crypto mining relying heavily on existing energy infrastructure, it too is negatively impacted by these types of events.
Unfortunately, renewable energy sources don't fare as well in extreme weather conditions. Solar, wind, and other renewables don't hold up well in the face of extreme weather events. In one study, researchers estimated that there is a 16% reduction in renewable energy power supply due to extreme weather events. Therefore, unless climate change gets under control, crypto mining will be negatively affected, regardless of whether it moves to renewable energy sources or not.
What This All Means for Crypto Mining
In its current form, cryptocurrency mining is at odds with the green energy movement. But this could change and fast. Legislation and banning on mining from unsustainable energy sources began in China and could become more of the norm across the globe. If this does occur, the mining landscape will drastically change, and miners will be forced to find new and innovative ways to power their equipment and secure PoW blockchain networks.