The world has recently come to embrace cryptocurrency, but it wasn't always that way. Bitcoin, the world's first notable cryptocurrency, initially faced severe skepticism and resistance. But how did bitcoin even start, when did it begin, and how did it evolve to become so important?
The original Bitcoin whitepaper
Bitcoin originated from a whitepaper titled "Bitcoin: A Peer-to-Peer Electronic Cash System," shared on several cryptography forums. The paper, written by the pseudonymous Satoshi Nakamoto, outlines the function of a decentralized digital ledger. A decentralized ledger is the underlying technology supporting blockchain and cryptocurrency.
Who is Satoshi Nakamoto?
Over the last decade, multiple people have claimed to be the mysterious creator of the Bitcoin whitepaper known as Satoshi Nakamoto. For better or worse, no one knows for sure who Satoshi Nakamoto is, or even if it's a single person or group of creators. To this day, there still hasn't been a definitive decision regarding the identity of bitcoin's creator. As time passes, it seems we may never know the identity of bitcoin's creator.
Why was bitcoin created in the first place?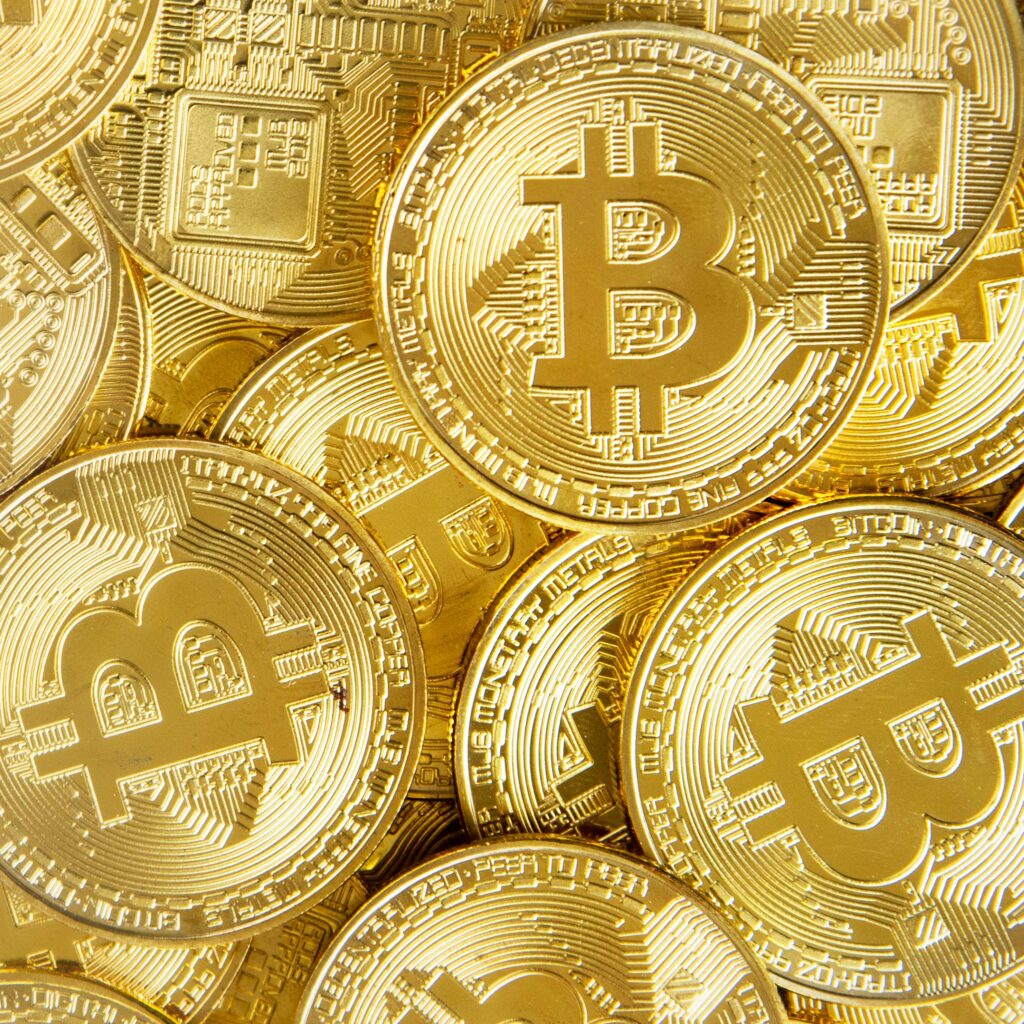 The inspiration behind bitcoin began long before its initial release in 2009. In the early 1990s, when a small fraction of people used the internet, a group of digital privacy activists formed an online group they dubbed Cypherpunks. Composed of libertarians, government skeptics, and technology enthusiasts, one of the group's goals was to create a digital cash system. Several different ideas were shared within the group, one of which was known as Hashcash.
It's probably not a coincidence that Bitcoin emerged at the tail-end of the Great Recession. With the world reeling from the collapse of the global banking system, trust in banks and governments waned.
Bitcoin was created to address the inherent weaknesses associated with global financial institutions processing and intermediating the world's electronic payments; instead, the digital currency allowed for safe transactions between two parties that didn't rely on trusting one another, or trusting an intermediate third party but rather on a decentralized cryptographic proof. According to the whitepaper, Bitcoin "proposed a system for electronic payments without relying on trust."
While the Cypherpunks group as a whole undoubtedly played a crucial role in inspiring the advent of Bitcoin, it was Hashcash's proof-of-work concepts that contributed directly to the mining process used to verify new bitcoin transactions.
What did the Bitcoin whitepaper say?
The bitcoin whitepaper, which is just eight pages, contains an abstract, a brief introduction, and an overview explaining how Bitcoin works and its benefits. Some key features of the whitepaper include:
The verification process supporting transactions
The steps required for nodes (computers) to run the Bitcoin network
Incentives to promote honesty and deter network attacks
The blockchain's reduced data storage requirements
Anonymizing public keys to maintain payor/payee privacy
How did Bitcoin launch?
On January 3rd, 2009, Satoshi Nakamoto mined the first block of Bitcoin, known as the genesis block, earning a handsome reward of 50 Bitcoin for his efforts. Satoshi embedded the following quote in the block of code: "The Times 03/Jan/2009 Chancellor on brink of second bailout for banks." The words were taken directly from a headline published in London's newspaper The Times on the day of Bitcoin's inauguration and the harbinger of an electronic payment system that didn't involve the banking system.
How was bitcoin first received?
Bitcoin didn't gain traction right away, and it wasn't until well over one year later that the first Bitcoin purchase took place. In the meantime, the intrigue around Bitcoin spread slowly, led by enthusiasts like Hal Finney (who was on the receiving end of the first Bitcoin transaction) and other leaders in the crypto space like Wei Dai and Nick Szabo. Upon learning of Bitcoin's software release, Finney jumped on the opportunity and began mining. During this process, Satoshi sent ten coins to Finney as a test, marking the first transaction on the Bitcoin network.
In May 2010, a Florida man named Laszlo Hanyecz famously purchased two Papa John's pizzas for 10,000 Bitcoin – the first known commercial purchase using Bitcoin. Unfortunately for Laszlo, his Bitcoin, worth just $40 when he bought his pizzas, would be worth hundreds of millions of dollars today.
At first, this cryptocurrency wasn't used for typical, everyday transactions. From 2011 until its shutdown in 2014, Bitcoin was the only currency accepted on Silk Road's infamous online black market, for example.
What made Bitcoin so new and revolutionary as a concept?
Ultimately, what made Bitcoin so special was its use of blockchain technology. On the most basic level, Bitcoin was so revolutionary because it offered a secure way for two parties to anonymously send and receive online payments. Unlike paper money, Bitcoin doesn't have the same challenges of physical production and storage, divisibility, destruction, inflation, and counterfeiting.
In addition, the blockchain also made decentralization possible, eliminating the need for a bank (or other third parties) that both parties to the transaction were forced to trust. In fact, the whole point of distributing the decentralized ledger that underpins the Bitcoin network insulates the system from fraud. A hacker who breaches a bank's servers can, effectively, change a single number and become a billionaire in a moment. In order to become a fraudulent bitcoin billionaire, that same hacker would have to simultaneously hack every single computer that stores a copy of the Bitcoin network's ledger – which has proven to be impossible to date.
What do we know about Satoshi Nakamoto today and Bitcoin's early days we didn't know then?
When Bitcoin was first created, people (understandably) assumed that Satoshi Nakamoto was a brilliant computer scientist and cryptographer from Japan. Recently, an Australian computer scientist named Craig Wright – who claimed to be part of the team that created Bitcoin – has made headlines after the family of a deceased man claimed Wright owed them over 500,000 BTC. While Wright won the case, he is yet to prove that he was the cryptocurrency's creator.
Over the years, others have claimed or been purported to be Satoshi Nakamoto. Some evidence points to the fact that Nakamoto's online activity – from British-English to posting during what would be the middle of the night in Japan – makes it unlikely that Satoshi is even Japanese. Others have pointed to Hal Finney, Nick Szabo, Gavin Andresen, Ross Ulbricht, Elon Musk, and even the government as possible creators of the cryptocurrency, all with little more than speculation to support these assertions.
The truth is, the only thing we really know about Satoshi Nakamoto today that we didn't know back then is that we probably won't know who Satoshi is until he, she, or they decide to share that information with the world.