Philadelphia is celebrated as the city of brotherly love and soft pretzels, but it's also been enjoying increasing buzz as a center of growth in the world of cryptocurrencies and blockchain.
The combination of major financial, corporate, and start-up companies with a strong local presence mixed with high-caliber educational and research facilities makes it fertile ground for the crypto revolution to pick up. Meetups like Philly Blockchain Tech and the Philadelphia Ethereum Blockchain Meetup speak to the booming fintech scene.
Enter Coinvention 2019.
This cryptocurrency and blockchain conference centers around 32 speakers—innovators, influencers, and entrepreneurs—from across the industry as well as countless more industry professional attendees, all convening for two days at the Loews Hotel in the heart of Philadelphia to collaborate and connect.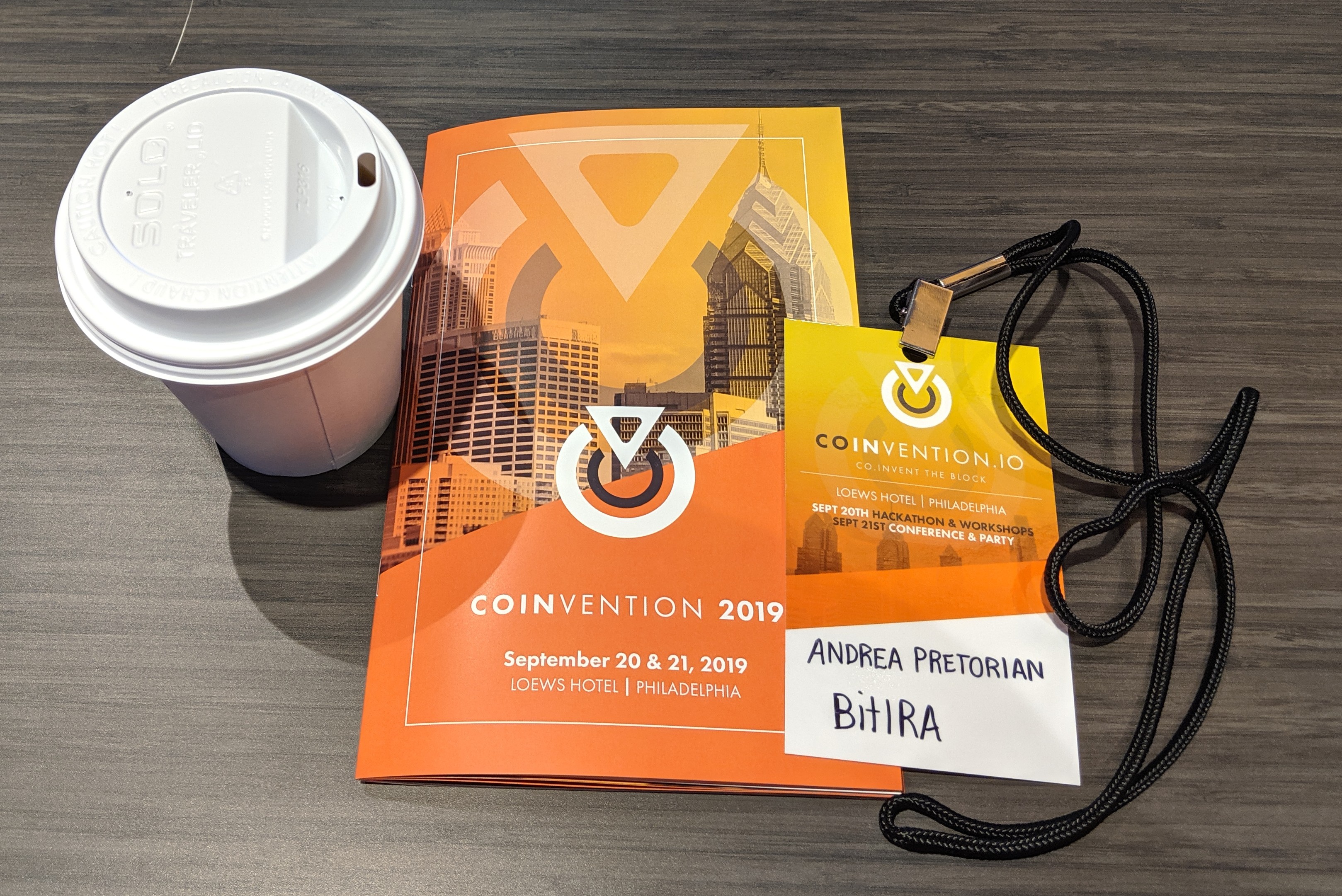 We knew this conference would be awesome, but we didn't realize just how exhilarated and inspired we would find ourselves after all was said and done. Our content manager Andrea Pretorian summarizes some of the highlights below:
– Seeing how far the industry has come — This culminated with Jeremy Gardner's presentation chronicling the state of the crypto asset economy, featuring everything from a concise history of crypto all the way through a breakdown of the different types of assets now available.
Much of the general public still harbors skepticism of crypto, but we're all working hard to resolve security concerns and facilitate maximal progress moving forward—for all to feel safe and to thrive.
– Maintaining open discussion and self-awareness — To continue on the previous point, everyone in attendance showed a deep sense of responsibility and accountability to the community at large. From the panel devoted to communicating with "the 99%" and striving to make sure everyone is in the know about crypto, through the Litecoin crew's presentation on mass adoption and getting word out to the public beyond just the nerds already glued to their screens, everyone is very aware of their positioning within the world at large—and feels a responsibility to positively impact it.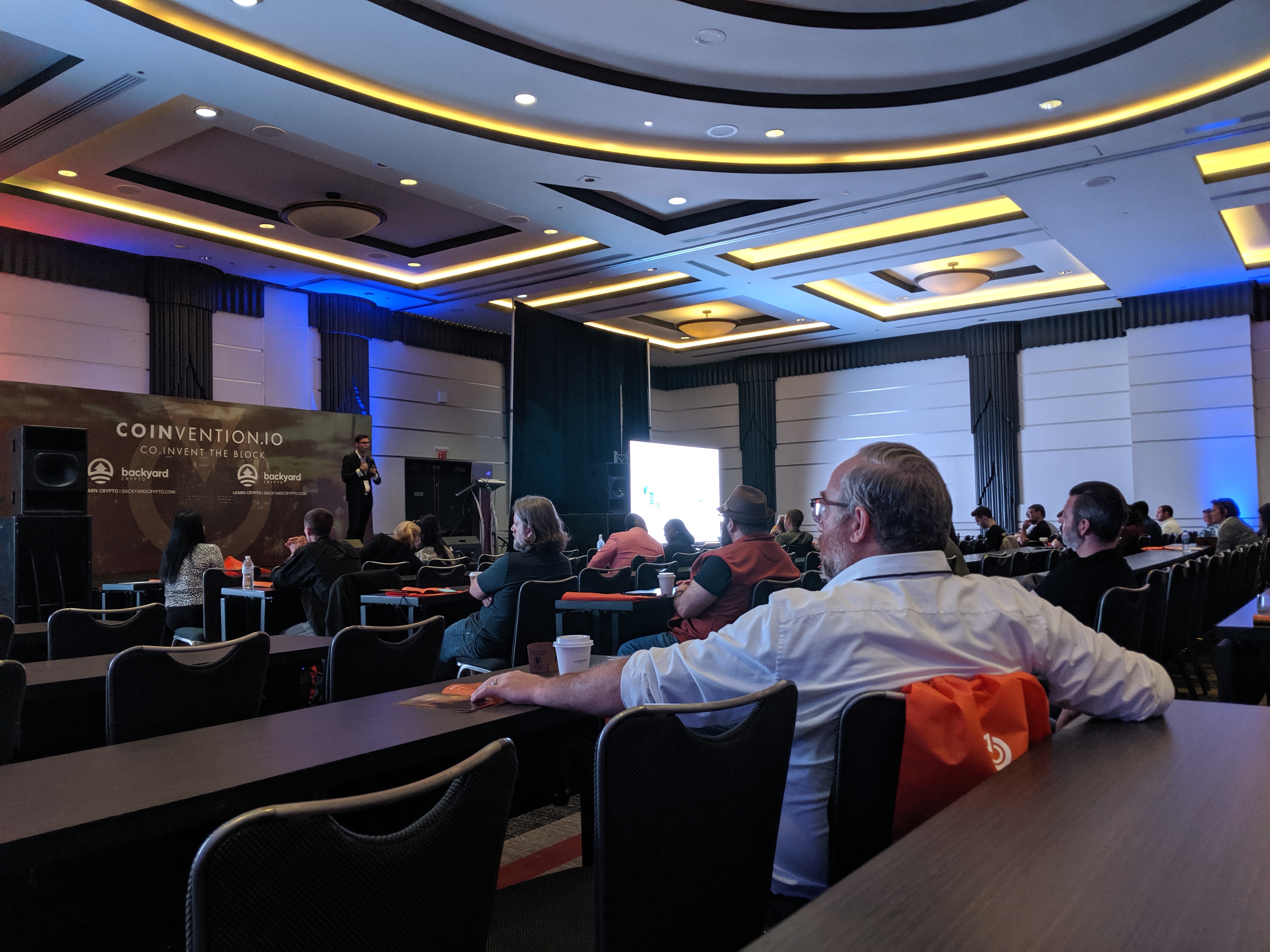 – Redefining education — Always tending towards being a somewhat rebellious or anti-establishment bunch, it's no surprise that Coinvention showed us an ongoing celebration of unique paths to success. But with every talk came the story of "how did I get here," and the sharing of the different trajectories that brought each individual to the present times.
Mike McCoy's new course being offered at Jefferson University shows how even major educational establishments are needing to take notice and listen. Crypto is here to stay. We've come a long way from the campus blockchain club shutdowns that B.E.N.'s founder Erick Pinos recalled.
– Charting real-world progress — From Nick Spanos sounding the rally cry to keep decentralization strong and fresh, through leaders like Eryka Gemma bringing bitcoin and blockchain into their communities, there's a lot of work being done to make cryptocurrency a tangible reality that is part of people's everyday life.
– The audience's passion… and snark — Sometimes conference talks can plateau out or the audience can be somewhat disengaged, just by virtue of the number of speakers presenting in such a short, fixed amount of time. But disengagement was certainly not the case at Coinvention.
Almost first thing on Saturday, IOTA's Dan Simerman ignited the audience with his controversial talk of a feeless protocol, but that energy carried on through the rest of the day on Saturday. This is a community of critical thinkers seeking to question everything and innovate as much as possible.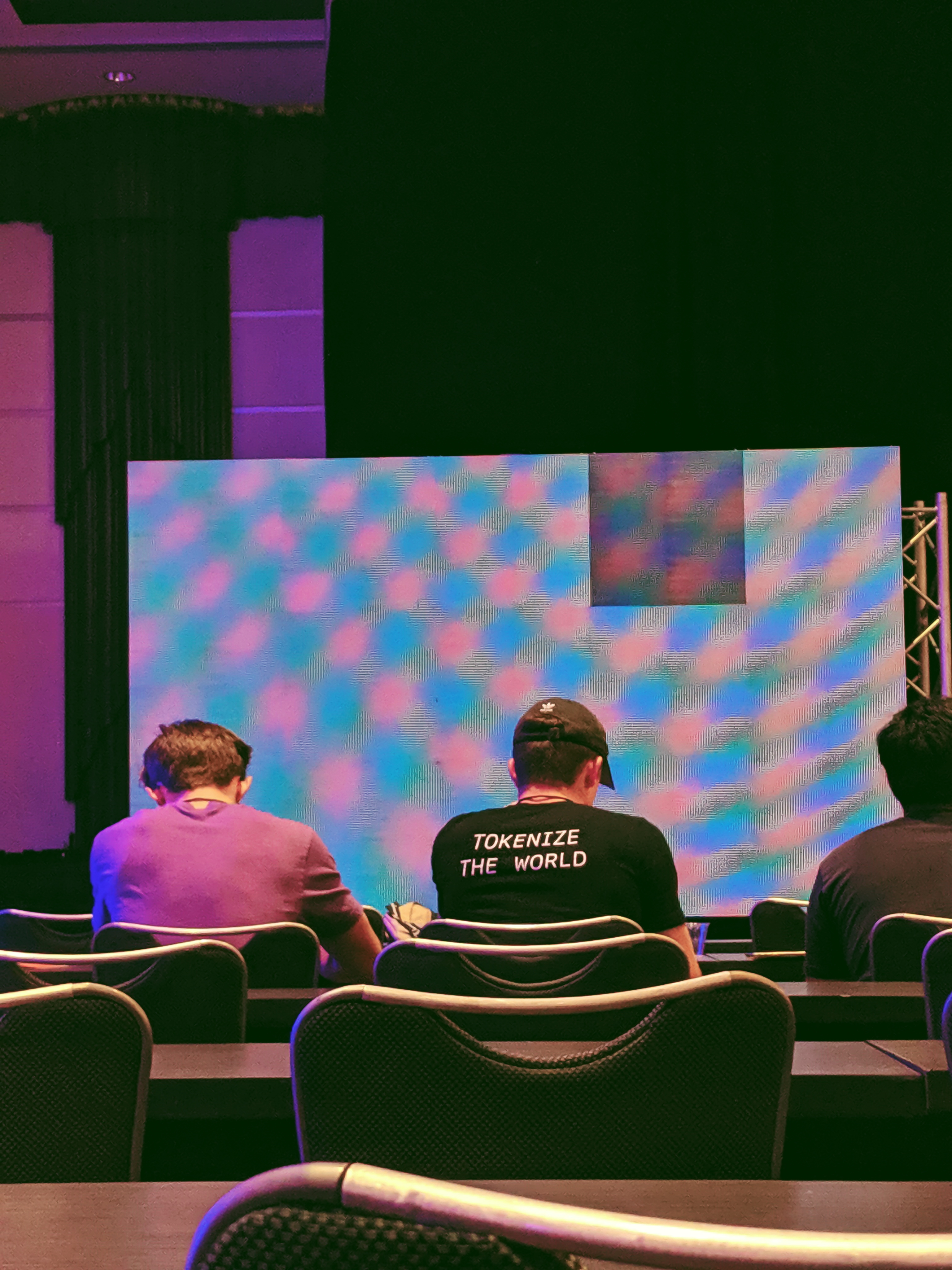 If there was one takeaway to glean from attending Coinvention, it was that crypto and blockchain are still very young but rapidly growing. There's room for everyone to enter and make their mark on redefining value and accountability in the modern world.
And even though a lot of this work happens behind computer screens, there is a tight-knit community of passionate people out there who share this vision, too.
Many thanks to the presenters and organizers, including Coinvention's founder Alex Skaggs, for a fantastic conference!