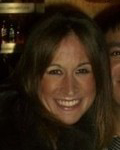 Emily Hunt is the Director of Byte Academy, an international FinTech education company. We talk with her about the promise that she saw early on in blockchain tech and why Byte Academy launched one of the first blockchain coding bootcamps.
BitIRA: How did Byte Academy come about, and how has its mission evolved or expanded over time?
Emily Hunt: Byte Academy was born from a consulting firm in existence for more than ten years. The firm's founder noticed that many of its clients, particularly its finance ones, wanted to find local programmers in New York City, rather than outsource, but could not find them.
So, the idea to train individuals locally came about and Byte Academy was born in 2014. It was actually the first New York City coding bootcamp to offer a full-time fullstack Python software development program and the first worldwide to offer financial technology ("FinTech") coding curriculum.
Over time, Byte continued to pioneer its academic offerings. For instance, it launched one of the first blockchain coding bootcamps, which was featured in Bloomberg. It also launched a Data Science course before Data Scientist was named the #1 career by jobs site Glassdoor (now, the third year in a row).
Byte's mission — to offer outcomes-focused education in sync with real employer needs — has remained the same, yet, has constantly been tweaked to reflect market demand for talent. For instance, when we noticed that our employer partners wanted developers proficient in AWS (Amazon Web Services) we started teaching workshops on the topic. Our careers curriculum has also been fine tuned into a foolproof formula for job placement. We are so confident in it that we offer a tuition reimbursement guarantee which refunds a student's tuition if they do not get a job within six months of graduating our bootcamp and career services program.
BitIRA: What drew you/Byte Academy to start including crypto and blockchain among your offerings, MeetUps, etc?
Emily: Byte Academy was less than a year into its operations when I joined. Seeing its FinTech program as a huge selling point, I researched the industry. Blockchain was just coming on the map and I realized just how much of an impact it could make not only in finance, but also in other industries, government and more.
My blogs were really just a manifestation of my interest in blockchain. It was encouraging that they were well received by tech media sites, which published my work. I went out of my way to meet CEOs, founders and other blockchain leaders at conferences. At any chance, I recruited them for interviews or speaking opportunities at Byte Academy events, which became very popular.
It was important to me that our students and community also learn about this impactful technology. The very first event we hosted was Introduction To Bitcoin led by a founder of a Bitcoin wallet. Attendees loved that it provided a technical and conceptual introduction. Many speakers followed, including the Founder of DigiByte, which became a top 40 cryptocurrency on Coin Market Cap (I remember putting that event together in only two days!). The popularity of the events, willingness of influentials to educate, and employer demand for blockchain developers led us to launch a formal blockchain bootcamp program in 2016.
BitIRA: What have been the biggest rewards of "getting into" blockchain, and the biggest challenges?
Emily: I would love to say that becoming a Bitcoin millionaire is the biggest reward (but, unfortunately, I held onto my crypto too long to make that sort of money)!
The "sketchy" connotations of the cryptocurrency industry, particularly post 2017 boom, has been a challenge and some regulations have impacted our programs.  For instance, both Facebook and Google initiated ICO and crypto related bans for ad campaigns. Even though our content is for educational programs, much material has been flagged on these platforms leading to a lengthy appeals process. Also, with the tainted reputation of cryptocurrency, we've slowed down production of an altcoin we had been developing for education purposes.
BitIRA: What do you predict are the next couple of big things coming up in the crypto/blockchain world, which you'd recommend students prepare for?
Emily: I think the supply chain applications of blockchain — in that it brings transparency to any process — are huge and something that students should understand. It can apply to transportation, logistics, agricultural, luxury goods (including diamonds) and more. In fact, De Beers and other diamond companies are using the technology to trace their gemstones from mining to retail. Some of the world's largest companies, like Alibaba, are working on blockchain solutions to closely monitor their supply chains.
I also think that institutional optimism, adoption and new infrastructure will bring back trust in crypto. In fact, JP Morgan, whose CEO Jamie Dimon is a noted basher of crypto, is working on its own "JPM coin" to handle internal transactions — other banks are working on the same.
The new infrastructure that has been built will help institutions engage with cryptocurrency.  For instance, Poloniex crypto exchange has built out its platform to accommodate institutional clients, which can now use its trading services. Also, Fidelity recently launched Fidelity Digital Assets, a subsidiary for cryptocurrency trade execution and storage services.
Household names are involved with building other infrastructure to advance adoption. For instance, Bakkt, which is backed by the parent company of the world's largest stock exchange, the New York Stock Exchange (NYSE), is working on physically-settled daily Bitcoin futures contracts. Although it is not launched yet, there are indicators that large, trusted companies are taking bets on it — Bakkt raised $183 million last year (with some speculating that it may have sold nearly a quarter of shares to institutional investors). BCG (Boston Consulting Group), Microsoft and Starbucks (which Microsoft has partnered with to bring crypto payments to retail stores) are supporters of the project.