Cryptocurrency security is an increasing concern in the industry. Some common ways that digital assets may be lost include when private keys are lost (or forgotten) and when digital currency exchanges are hacked. Custodians can help with the important task of safely storing cryptocurrency, along with other services. Some analysts suggest that crypto custody may even be the key to spur greater (institutional) adoption of Bitcoin and other such assets.
What Is a Cryptocurrency Custodian?
Investopedia defines cryptocurrency custody solutions as "third party providers of storage and security services for cryptocurrencies". There are generally three types of custody of digital currencies:
Self-custody. Private crypto keys are kept offline (cold storage), typically by the individual investor.
Exchange custody. The exchange where an investor transacts Bitcoin and other coins stores the investor's private keys (not always the most secure method).
Third-party custody. A custodian specializing in cryptocurrency storage protects private keys on behalf of the investor.
When we talk about a crypto custodian, we refer to this third type of custody. Such custody services are currently most often utilized by institutions, although individual investors can make use of crypto custody in some cases, as well (e.g. for Bitcoin IRAs). Sometimes custody is a legal requirement, such as for holding crypto in an IRA, but in most cases it is an optional preference for institutions and investors.
Pros and Cons of Crypto Custodianship
Benefits
So why do some choose to take advantage of crypto custody solutions? Here are some of the benefits:
Crypto expertise. Partner with an organization that has specialized knowledge of cryptocurrency.
Convenience. Alleviate the need to study crypto security in-depth yourself in order to protect your crypto assets.
Peace of mind. Rest assured that crypto experts are in charge of safe storage, compliance, security, reliability, and insurance for your cryptocurrency (see 'Range of Custodian Services' section below).
Considerations
There are a few things to keep in mind about digital asset custody solutions:
Not all custodians offer the same range or quality of services
There may be scams that take advantage of investors' unfamiliarity with this new asset class
Do you research before trusting a crypto custodian with your assets
The regulatory landscape and legal status of cryptocurrency is still evolving (e.g. anti-money laundering laws by the Securities and Exchange Commission)
Custodians offer a limited range of digital currencies that they are willing to hold
Custodians may not support new chains created by hard forks
There is often a delay of up to a few days when trading assets that are stored with a custodian
Custodians' Role in Crypto Markets
Bloomberg has recently called crypto custody "a game changer" that could become a $20 billion dollar industry in the near future. Let's take a closer look at the type of services offered by crypto custodians.
Range of Custodian Services
Services offered by digital currency custody firms vary, but they may include:
Crypto transactions. Buy and sell digital coins on your behalf.
Storage. Store your assets using multi-signature cold wallets, personal hardware devices, and other innovations.
Security. Protect your cryptocurrency hardware wallets in a physical vault.
Insurance. In the unlikely case of a theft or loss of your cryptocurrency, ensure that you get your wealth back .
Compliance. Invest the significant resources necessary to comply with standards such as the CryptoCurrency Security Standard (CCSS), KYC/AML, and others.
Crypto custodian services often cater to other businesses, many of which are themselves customer-facing. For example, BitIRA is a financial services company that helps customers invest in cryptocurrency for their individual retirement account(s). To do so, it partners with a crypto custodian to hold customers' funds.
Institutional Investment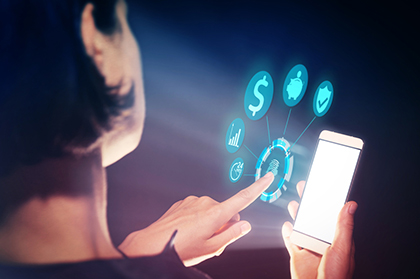 Despite price volatility in 2018, that year saw many institutional investors entering the cryptocurrency market. Institutional investors, according to Investopedia, include "endowment funds, commercial banks, mutual funds, hedge funds, pension funds and insurance companies". The growth of reliable and insured crypto custody solutions may spur even more institutional investment in the industry, perhaps even causing a ripple effect of growth in crypto adoption.
Why are institutional investors looking specifically to crypto custodians in the first place? According to BNY Mellon, "Often the main driver is the increased comfort found with the backing of a significant institution with a strong governance and control framework, as well as a sizeable balance sheet." Nevertheless, as Investopedia explains, the crypto custody industry as a whole may still be hampered in part by lack of clarity from regulators, who have yet to set comprehensive "rules for the playing field".
Milestones to Date
The crypto custody industry is still in its nascent stages. Significant progress has been made, though, by trailblazing companies in this space. Some of the first entrants to come out with crypto custody solutions were Kingdom Trust and Gemini.
Following them, here is a chronological list of other milestones in cryptocurrency custodial services:
Future of Crypto Custodianship
Bloomberg and others see a promising future for the crypto custody industry, but challenges to growth still exist. Some myths still abound about crypto custody, such as that crypto funds in cold storage custody can't be traded (they can) and that crypto custodians require a single authorization to access your funds (in truth, often multiple keys are needed). Price volatility in the crypto markets and regulatory uncertainty are also often cited as impediments for the crypto custody industry.
These unknowns haven't prevented other large financial institutions from eyeing the crypto custody market for themselves. Goldman Sachs has considered a custody offering since at least mid-2018. JP Morgan, whose CEO has been a long-time Bitcoin bear, is also exploring a custody solution and even released their own cryptocurrency, JPM Coin, in early 2019.
Other recent developments include some custodians are rolling out support for security tokens in addition to cryptocurrency. Also, the parent company of NYSE is seeking regulatory approval for Bakkt, a warehousing solution for government-regulated crypto custodian services (projected to be "a serious development" for the industry).
Though 2018 may have been a difficult year for most cryptocurrency investors, it also witnessed the unabated growth of crypto custody solutions coming to market. These are likely good signs for Bitcoin and the digital currency market as a whole.