Compared to most other nations, different parts of the U.S. enjoy a high degree of sovereignty from the federal government. What seems unimaginable in one state is daily life in another. It's a show of how the people of each state contribute to its image and its overall conditions. And this kind of municipal, almost "people's rule", is now taking hold of the crypto market.
Everyone's waiting for Congress and the federal government to pass sweeping crypto legislation. For many, the wait has been too long. So instead of sitting on their hands and waiting for DC bureaucrats to make up their minds, an increasing number of local governments have come to a decision.
When? Now.
"Pay With Crypto" sweeping America's local governments
We're seeing a fairly unprecedented move to bypass nationwide lawmakers and give residents what they want: a way to use crypto as part of their everyday lives.
Chandler, a suburb in Phoenix, is now letting its 273,000 citizens pay their utility bills in either bitcoin or ether. Somewhat disappointingly, they can't do so with self-custodied coins, but exclusively within PayPal's closed-loop crypto system.
But it's perhaps the least bullish of such news. For example, Portsmouth's mayor Deaglan McEachern recently said that cryptocurrencies will be an accepted method of payment for bills. McEachern even said, in so many words, that the city doesn't want to sit and wait for a future that has already arrived.
We couldn't have said it better than that!
North Dakota's town of Williston is ahead of both states, as it's looking into using crypto for a wide variety of payments as opposed to just utilities. Importantly, Williston is using BitPay for payment processing and letting users transfer self-custodied funds. According to one city official:
We have partnered with BitPay, the largest virtual payment merchant whose partners include Microsoft and Facebook. We are the first municipality in the State of North Dakota, and the third in the nation, to offer this service.
Why?
"There are also a number of advantages to utilizing these online payment methods including security, convenience, and cost savings," Hercules Cummings, finance director for the city, noted.
Cost savings? Isn't transacting with crypto prohibitively expensive? Apparently not! According to the announcement, BitPay charges a 1% fee to pay utility bills online, versus  3% for payments via services like Google Pay, Apple Pay and PayPal.
In this one case, seems like the city's accepting crypto payments because it makes financial sense.
These kinds of details are important as we step into what many, like Eli Ben-Sasson, president of Ethereum development firm StarkWare, call the future of finance.
The future of finance is now
Ben-Sasson said that today's acceptance of cryptocurrencies is comparable to the invention (and acceptance) of the credit card. In this decentralized financial future, cornerstones of the crypto market like privacy and decentralization will be paramount.
And he's not alone in this claim…
A national survey by OnePoll showed that 53% of the respondents agree with Ben-Sasson on the "future of finance" part. It's clear that information and insight are playing a major role in opinion.
In the 25-34 age group, 70% agreed with the statement, and the 35-44 group trailed with 60%. Fully 82% of smartphone users were reported to have a crypto price tracker installed. Roughly 50% change their portfolio daily, while 15% are "hodlers," who go a week or more without making changes.
What are the takeaways?
For starters, while it's clear that the younger generation is spearheading the crypto movement, it's far from constrained. The 40-something cohort's view of crypto as the future of finance means it's far from a Gen-Z fad. Our experience of working with Americans of all ages to set up their bitcoin IRAs has brought us to the same conclusion. Skeptics who say cryptocurrencies are a millennial hobby don't know what they're talking about.
The study said that 36% of the respondents find cryptocurrencies too difficult to understand. But who's to say they don't feel the same way about finance? (One might argue that the Federal Reserve is too difficult to understand.)
Another takeaway is that individual cities and states aren't going to wait for federal consensus or permission to proceed when they see grassroots demand. Cryptocurrencies are all about autonomy, and just as Americans have been catching on to the concept, now it's looking like local organizations are having their own version of this eureka! moment. In other words: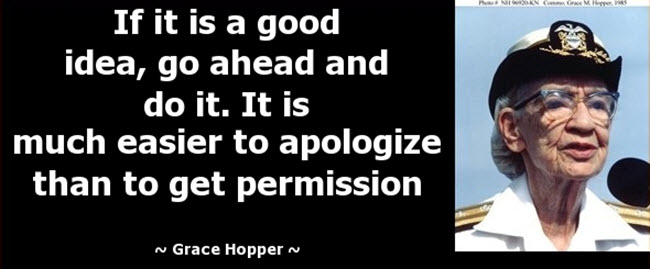 Innovation isn't going to wait. The future is now.
With the way crypto acceptance is snowballing, we may yet find K-Street lobbyists paying for coffee with altcoins while Jerome Powell plays with his systemic risk models.
Don't make the mistake of being left behind.